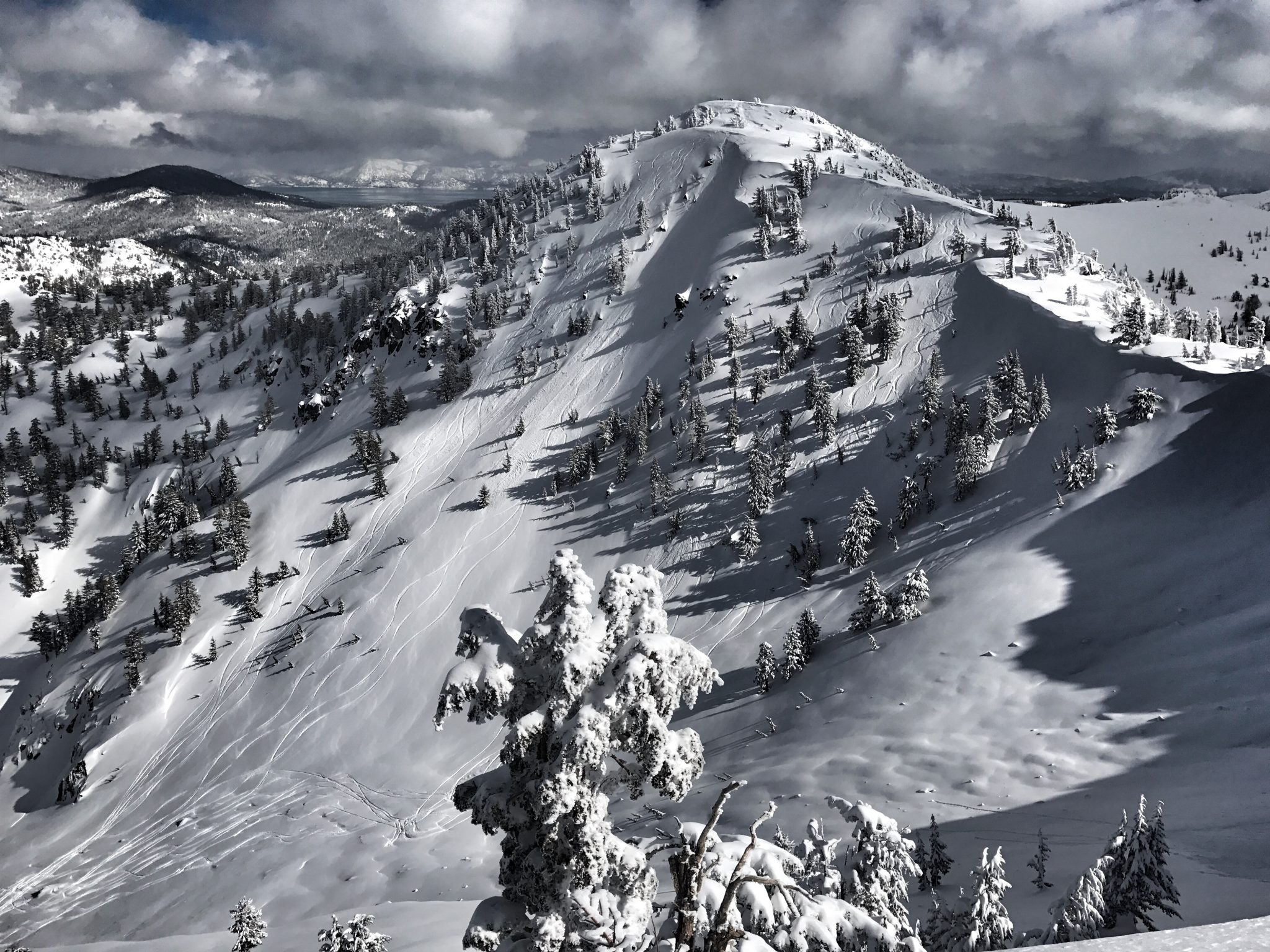 Following a successful start to the 2016-17 season, Alpenglow Expeditions, in partnership with Squaw Valley Alpine Meadows, announced today a new terrain addition to their backcountry ski offerings at Squaw Valley.
Alpenglow Expeditions has received permission from the US Forest Service to ski guide in the National Geographic Bowl zone to the northwest of the popular Granite Chief area of the ski resort.
Never before have skiers and riders been able to access this terrain by utilizing the extensive lift system at Squaw Valley. The National Geographic Bowl area is a coveted location for Lake Tahoe skiers and riders and has long been admired from afar, but rarely skied due to the difficult public access from Highway 89 and the closed boundaries at Squaw Valley.
This new special access for skiers and riders is made possible due to the new partnership between Alpenglow Expeditions and Squaw Valley Alpine Meadows.
"To be able to share this terrain in National Geographic Bowl with our groups is beyond my wildest dreams" said Adrian Ballinger, owner and founder of Alpenglow Expeditions.
"Standing on top of Granite Chief peak looking north, Lake Tahoe skiers have been dreaming of skiing and riding this terrain since the Granite Chief lift was built at Squaw Valley".
The new addition also gives Alpenglow Expeditions easy access to the nearby terrain of Needle and Lyon peaks via the same access gate. Both peaks are difficult to access via traditional means, but now a real possibility due to Alpenglow's partnership with the resort as well as the US Forest Service.
To celebrate the new access and express appreciation towards this amazing local community of skiers and riders, Alpenglow is providing three complimentary community days through the end of the season to allow the local backcountry enthusiasts to ski and ride the new terrain at no cost. To inquire about these community days, please contact Alpenglow Expeditions.