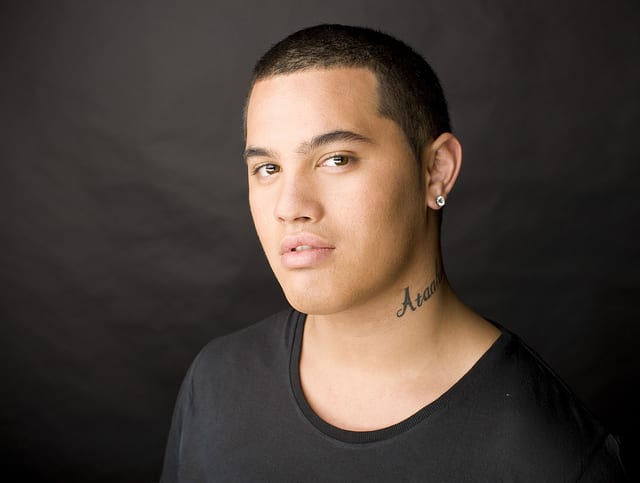 Kiwi singing sensation Stan Walker is set to rock the slopes of Coronet Peak in a one-off performance on the snow.
Stan, together with up-and-coming songstress Ginny Blackmore, will perform a one-off special of their hit chart-topping single 'Holding You' on Thursday June 19 as part of a live show being beamed back to Australia by breakfast programme Sunrise.
The Channel Seven show is delivering its first-ever live broadcast from New Zealand, and will be in Queenstown over two days from June 19 to 20.
Stan and Ginny will perform at 10.30am New Zealand time from a stage set up for the broadcast and performance at the top of the beginners' area on the mountain.
Coronet Peak ski area manager Ross Copland said the performance was a "huge coup" for the mountain.
"It's a real privilege to host these two top-quality New Zealand artists at Coronet Peak and we know they'll be a huge drawcard," he said.
"We're inviting locals, visitors, and young fans from Queenstown and all around the region to come along, enjoy the free performance and experience this rare live broadcast on the snow.
"We'll have an area especially set aside for those fans to watch the Sunrise broadcast and the performance. People should remember to dress warmly and wear appropriate footwear for the snow.
"We'll also be showing the England vs Uruguay Football World Cup match from 7am in the base building so people can come up, watch the game, check out the broadcast, sing along to Stan and Ginny and spend the rest of the day skiing.
"We encourage our guests to make use of the Snowline Express bus service departing every 20 minutes from the Queenstown Snow Centre."
Schedules and bus stop information are at www.nzski.com/snowline.
Sunrise is now in its 11th year as Australia's favourite breakfast show, with an average weekly reach of three million viewers.
Accor's Novotel Queenstown Lakeside, on the shores of Lake Wakatipu in the heart of Queenstown, is hosting Sunrise and its viewers and will be the venue for the show's second broadcast on June 20.
The partnership between Tourism New Zealand, Accor and Channel Seven was secured through Tourism New Zealand Australia and follows the launch of Tourism New Zealand's latest 'More magic in every day' winter advertising campaign designed to encourage Australians to discover more winter magic adventures with friends in New Zealand.
Mr Copland said the value of screening live from the slopes of Coronet Peak into the homes of Australian viewers was "almost immeasurable".
"Skiing in Queenstown is really appealing to many Australians," he said. "Having some of their own media celebrities bringing the Coronet Peak experience live into living rooms will be a great way to showcase why so many people love to come here and ski."
Coronet Peak opened as scheduled on June 7, signaling the official start of the winter season in New Zealand and was the first ski area in Australasia to open.
Improved air connectivity is set to make Queenstown ski areas more accessible than ever this year – the number of trans-Tasman flights is up 25% on last winter, from an average of 40 a week last year to 50 this year.