No matter your age there's something for you at Steamboat Colorado. From horse riding through powder fields with cowboys to halfpipes and cat skiing.
Big Kid cat skiing
Did someone say cat skiing? We sure did. The crew at Steamboat Powder Cats call Buffalo Pass their home terrain. Which is good news for you as the pass is known as Colorado's deepest annual snowpack. Professional guides will take you and 10 of your new best friends of similar ability level in a cat to mountain peaks, let you out and then guide you down through some of the bestsellers powder going. You'll be grinning, for sure. Add hot lunch in a backcountry hut and a dedicated photographer to capture your best powder grins and our work here is done.
Little Kid cowboys
What kid doesn't want to channel their inner cowboy? Throw junior onto the back of his or her own stallion and wander into the powder woods. Del's Triangle 3 Ranch is true western style ranch close to Steamboat with winter guided trail rides perfect for the family. You don't need to be an equestrian to partake either, the trail is easy and the horses are gentle plus you'll have real life cowboys on hand to help you.
Big Kid pipes
If you've got the guts then Maverick's Superpipe has the glory. Picture a 450 foot long, 56 foot wide halfpipe with 18 foot walls and a 22 foot transition. If you don't know that that means you may not want to be riding it. If you do, then throw yourself down the pipe built for Olympic style super stars. Be warned, you're being watched by those in the adjacent terrain park who are hitting up the rails.
Little Kid terrain
While Big Kid is taking on the Superpipe, Little Kid has a mini superpipe of his or her own at Maverick's Terrain park. The pipe has 8 foot walls and is perfect for first timers or take junior to Lil' Rodeo, the entry level terrain park with a mini half pipe, boxes and entry level jumps.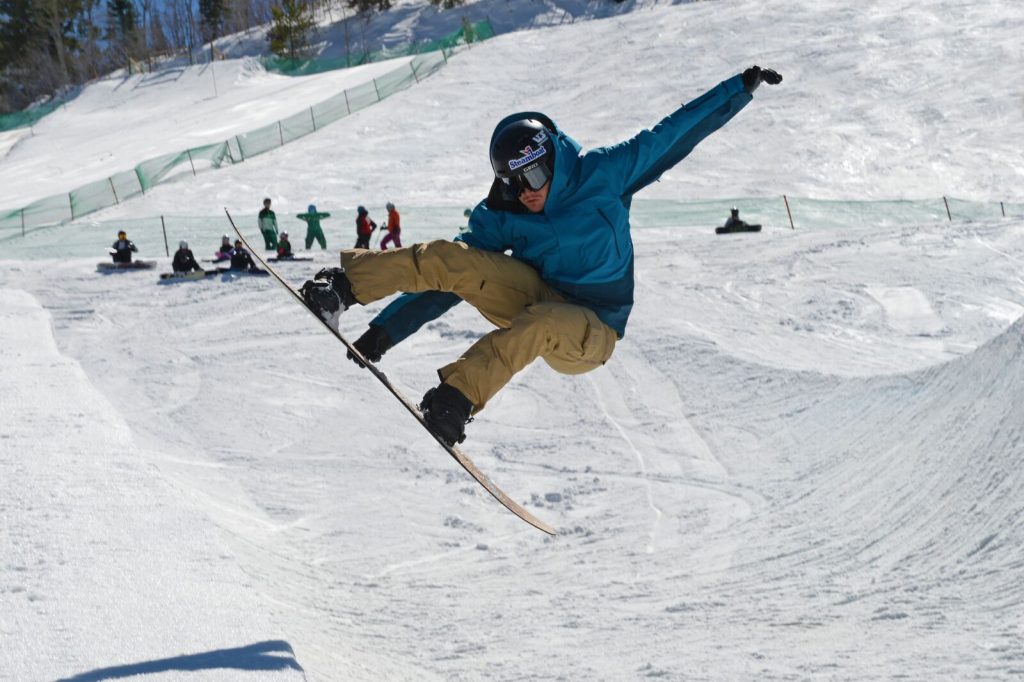 Big Kid first on the mountain
Set your alarm and bounce out of bed knowing you'll be first on the mountain, guaranteed. The First Tracks experience on Steamboat gives you exclusive access to terrain from the Sundown Express, Sunshine and South Peak Lifts plus Priest Creek. Numbers are limited and only available for intermediate and above skiers and snowboarders. So what are you waiting for? Grab your seat in the gondola at 8.00am and head sky high.
Little Kid after dark
There's something cool about staying up after dark, especially when you're still skiing. Steamboat's Ultra Tech Lighting system ensures night skiing on Site, See Me, Vogue, Stampeded and Lil'Rodeo trails for beginner to advanced skiers and boarders. You'll get to lap 1100 vertical feet of terrain long after everyone else has called it quits.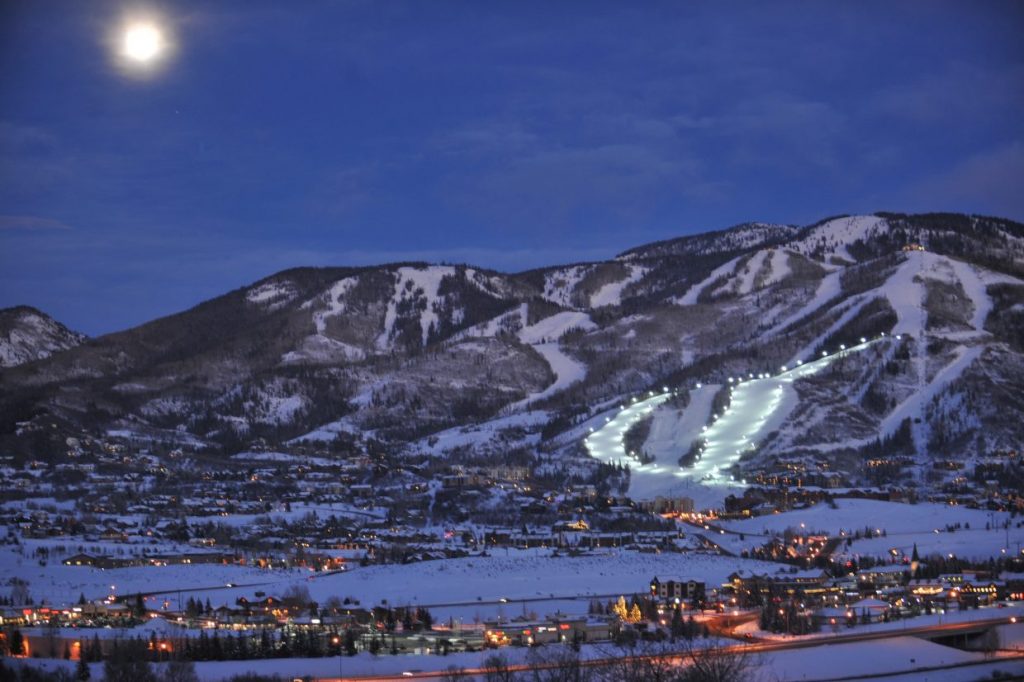 Big Kid roller coaster
One ride will simply not be enough as you take your Little Kid on the Outlaw Mountain Coaster 40 feet above the snow. This baby is the longest coaster in North America and descends more than 400 vertical feet with dips, waves, 360 circles and more. If you're driving then you must be 16 years old or older, if you're the front rider then you have to be 3 years old or older. Squealing is optional.
Little Kid tubing
When tubing, horse sleighs and dinner collide you get the Yee Haw Tubing and Sleigh Ride Dinner at Double Dollar Lodge. Hit up the tubing hill for inflatable fun on the snow and then snuggle up under a toasty wool blanket and take a horse drawn sleigh ride to the Lodge for dinner with hot chocolate starters. Learn how to rope horses from a Colorado cowboy and try your hand at line dancing. Expect Little Kid slumbers in the sleigh on the way back home.
Big Kid soaking
Keeping up with the Little Kid can be exhausting. Lucky for you Steamboat is home to Strawberry Park Hot Springs, a thermal hot pool haven for serious soaking. The rustic outdoor mountain setting means soaking under the stars while snow flakes settle on the rocks and steam rises from the pure waters. You may not want to get out, it's that good.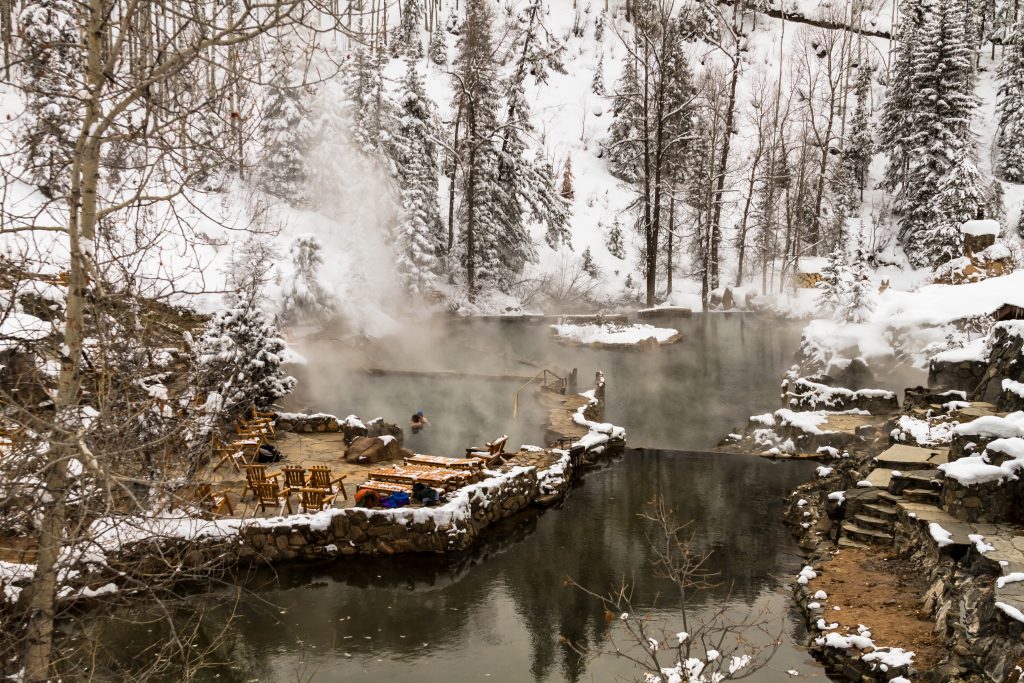 Put the Big Kids to shame and strap yourself into skis while being pulled down the Main Street by a horse. It's all part of the Steamboat Springs Winter Carnival every February. Ages 6 – 9 and 10 – 14 can compete in Ski Joring I front of a hyped local crowd who line Main Street and cheer them on. Fastest times wins.
[srizonfbvidsingle id=10155345515434311]
Big Kid drinking
Whiskey and Rye. Two words to soothe the weary thigh burn. Head to the Torian Plum Plaza with Rye apres destination and partake in local and rare whiskeys around an indoor outdoor stone fireplace.
Little Kid dancing
Live western rock music for cowboy dancing and an all you can eat Western Style BBQ at the top of the Steamboat Gondola. It's called the Western BBQ and it's open every Saturday and Sunday night so grab the Big Kids and head on up.
The deal
Ski Max Holidays have a 7 night package deal to Steamboat for AU$4799. Kids 12 and under ski for free and the family stays in a 2 bedroom 2 bathroom condo at Timber Run Lodge. The package includes 6 day lift passes for 2 adults and 2 kids under 12.
*Conditions apply. Valid for travel 19 February  – 31 March 2018. Book & pay by 1 December 2017. Kids must be 12 years and under.  Subject to availability at time of booking.