I fell hard for Switzerland while on a whirlwind trip last month. Despite landing in Zurich with no luggage and a whole lot of jet-lag, nothing could dampen my enthusiasm for what has to be one of the world's most spectacular countries.
From the cobblestone streets of the old towns to the chocolate-box villages of the mountains. I'm hooked.
Here are 15 things (and then some) that I love best about my new love, Switzerland.
1. It's easier to get to than you think
I feel like a lot of us throw Europe in the too-hard, too-far basket and always opt for North America or Japan instead for overseas ski holidays. And it was far, but not nearly as painful as I thought, especially as Zurich is not too long of a flight from the Middle East.
I did 14 hours from Melbourne to Abu Dhabi, followed by a quick six hour jaunt straight into Zurich. From Zurich airport, you can jump straight on the train and it'll take you right into the mountains. I went straight into the Jungfrau region, which took about three hours in very, very comfortable trains with very excellent views (no surprises there).
2. It can be cheaper than you think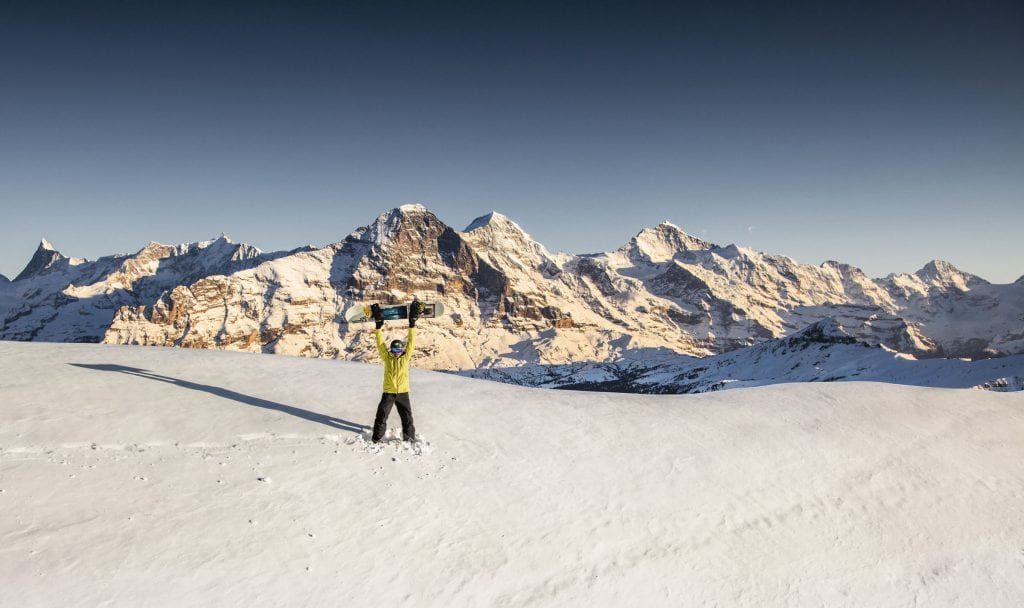 The hotels in Switzerland go into their low season in mid-January, so if you're travelling at that time they can be quite well-priced. Hotel prices obviously vary significantly, but opt for three-star and four-star options in villages such as Grindelwald, Wengen or Murren to give your wallet a chance.
You also have the benefit of choosing to stay just a few days in one hotel, if you'd like. Some resorts in other European countries opt to lock you down into a Saturday to Saturday deal, which can be restrictive if you're hoping to explore.
If you really want to save some cash, the locals advise that the exxiest thing on your budget will be restaurant food, due to labour being expensive. Definitely blow the budget out on a few luxe meals – when in Switzerland, right? – but otherwise, look for some good deals at the supermarkets (well stocked in cheese, meat and sandwiches) and cheap bottles of wine.
Lift tickets and activities can be well-priced too, with a day lift ticket to somewhere like the Jungfrau region starting from just 65 francs (AU$99).
3. No Aussie accents
We've all been there – you arrive at an overseas ski resort and all you can hear are Australian accents. Which is fine, but kind of strange when you've spent all that money heading over the ocean just to end up sitting on the chairlift with someone who frequents the same Sydney pub as you.
The tourists in ski town Switzerland are primarily Swiss, followed up by other Europeans, with visitors from Asia and the USA slowly gaining momentum. It's so cool to be on the chairlift among the cultural melting pot of accents, and even more fun trying to guess what everyone is talking about.
4. Everyone still speaks English
My Swiss-German is terrible. Luckily, as with many places in Europe, just about everyone speaks English almost perfectly – making it all the more easier to get around if you're also only just mastering your Swiss-German (or one of their other official languages, French, Italian, German or Romansh).
5. The skiing (of course)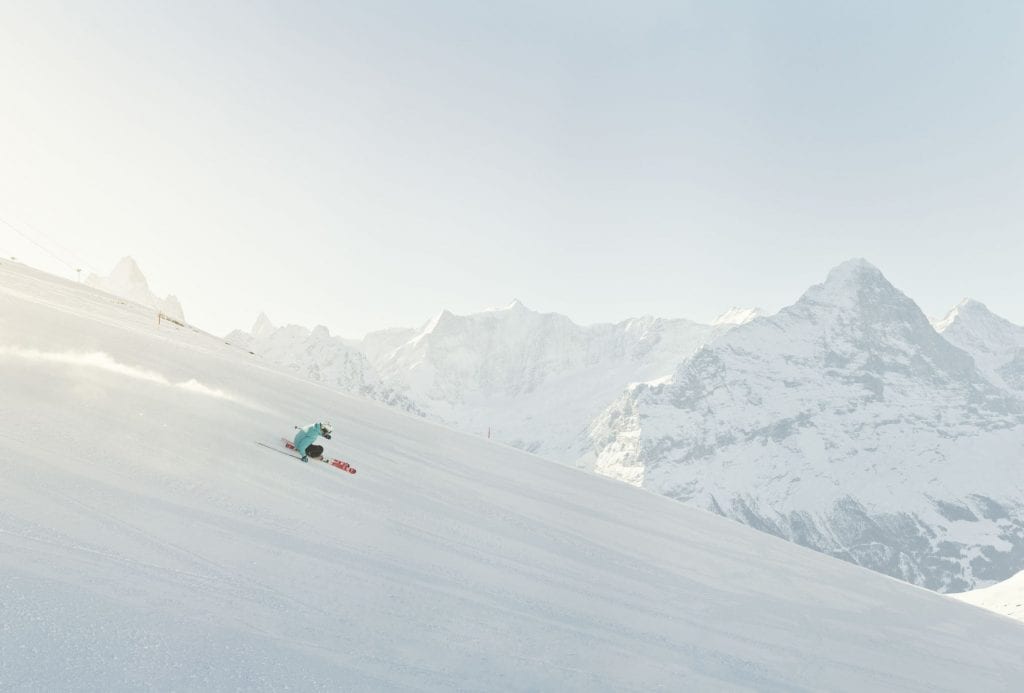 I skied Grindelwald-First and Männlichen-Kleine Scheidegg, which are part of the Jungfrau ski region that also includes Mürren-Schilthorn. Expect 206km of wide-open, glorious slopes and keep your fingers crossed for a powder day, as when it pukes here, it truly pukes; two metres in one night is not the stuff of legends.
If it's not supposed to snow heavily during your visit, don't fret. The grooming is impeccable and it's fun trying to keep up with the expert Swiss skiers and boarders, whose turns are as sharp as their knives.
6. They believe in carbs
Say goodbye to any grand illusions of dieting because your dreams will be shattered faster than you can say 'paleo'. A country of farmers, a country where some villages have more cows than people, a country that was relatively poor before the world wars; Switzerland's food traditions are long-steeped in any kind of variations of bread, cheese, pasta, more cheese, schnitzels and potatoes.
Don't leave without sampling a fondue AND a raclette (both versions of melted cheese, equally delicious), or my personal favourite, alplermagronen, the kind of pasta dish which will immediately put you into a food coma.
7. The booze
Expect schnapps. All the time. And glühwein, also all the time. Also wine, and beer, and everything else imaginable, served up to you with a merry indifference as to whether you can actually hold your liquor or not. Don't worry, you can detox when you get home.
8. The extras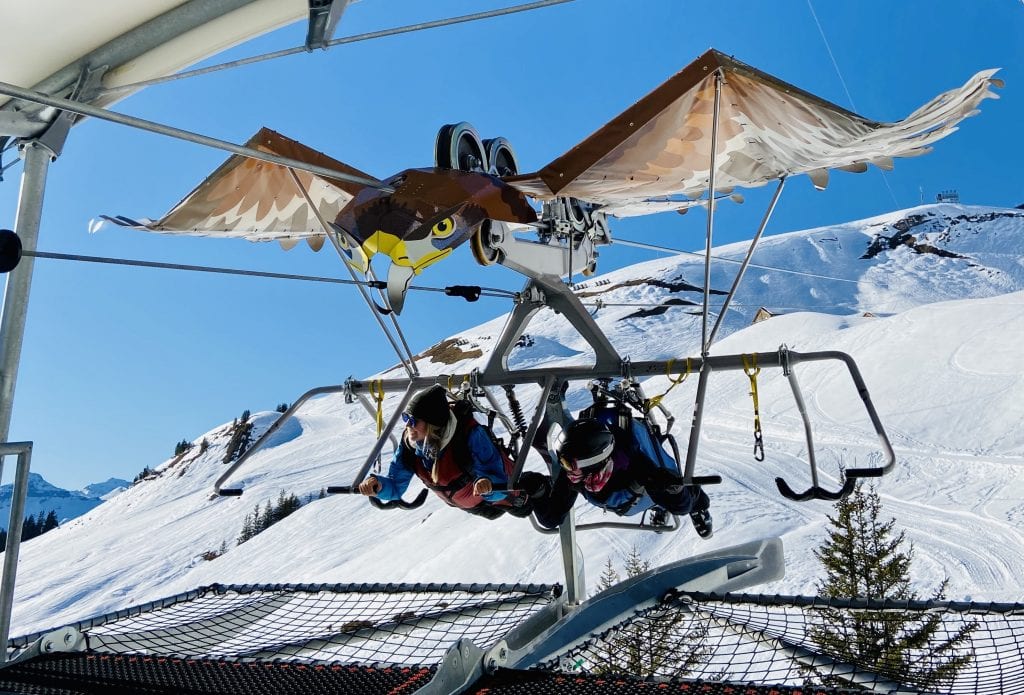 Because skiing and snowboarding just isn't enough, your ski pass may also include a handful of extra bonus items – like at Grindelwald-First, where you can go wandering along a cliff walk in your ski boots (it's safer than it sounds) or strap in to a zip line and go gliding 800m over the ski slopes.
My pick is the First Glider, where you're lowered into a harness to glide forwards and backwards at over 70km/h. The closest you'll ever come to being a bird.
9. The events
The Swiss know how to party (see the aforementioned point about schnapps) and this extends right through to their ski races.
The fastest, longest and oldest on the World Cup calendar is the Lauberhorn at Kleine Scheidegg, which takes place in the resort in front of thousands of Swiss cheering on their favourite athletes. Everyone then walks the two hours down the mountain (or slides down, depending on how much glühwein they've had) and keeps partying on the streets of this otherwise sleepy town named Wengen.
10. The best activities
If the races and the cool ski resort extras aren't doing it for you, the activities will. Switzerland knows their non-skier market well and offer up a zillion and one options that can be as relaxed or as adrenaline-boosting as you like.
In just a few days I managed to test out the death-defying winter bicycle, went sledging, attempted curling snowshoed through some of the deepest powder I'd ever seen, tried paragliding, went for a spin in a helicopter, successfully sky-dived, enjoyed winter kayaking, tested jet boating and even took a spin on this cool ice-skating installation in the middle of Interlaken.
11. Altitude without attitude
Jungfraujoch is known as the 'Top of Europe'. Home to the highest-altitude railway station and chocolate shop in Europe along with the highest-altitude watch shop in the world and the highest-altitude post box in Switzerland, there's a lot of bucket list items to tick off here. They even have their own fire brigade and hydroelectric power station. And a really beautiful giant snow globe.
Since 1912, they've been generating their own electricity with trains running downhill from the station – 9.2km of what is largely tunnel, through mountains. Well worth the train trip and the photo opportunities over Aletsch Glacier, the longest glacier in the Alps.
12. They give you chocolate for doing basically anything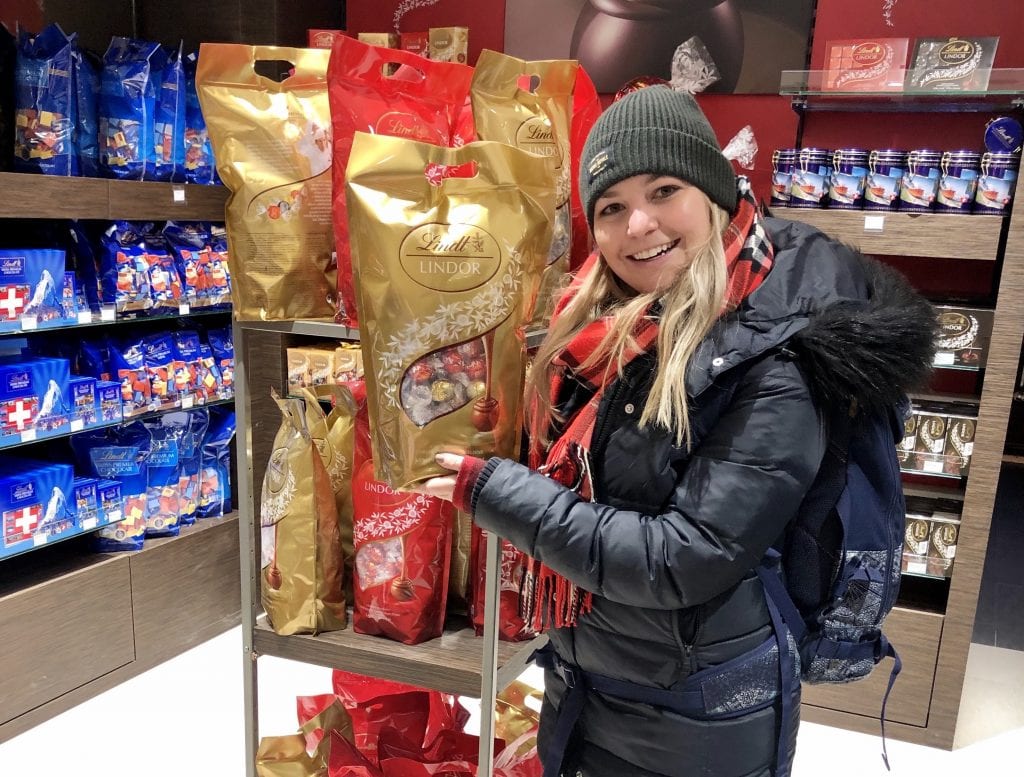 The Swiss people are so, so very nice, in that deeply nurturing European way where they want to fatten you up with apple cake while making sure you're also dressed warmly enough.
They also don't hesitate to reward you with a chocolate or two; you can collect a chocolate from the train conductor while heading up to Jungfraujoch just by showing your ticket. Even at the Lindt stores they'll throw you a complimentary Lindt ball just when you walk through the door.
13. The souvenirs
If you want a cow bell, a Swiss army knife in a wide variety of shades, a stuffed St Bernard dog with a barrel around its neck, or a wooden cow statue, you've come to the right place. Bring a cow bell home as a souvenir. Everyone will thank you.
14. It's so close to everything
Want to go to Paris after your ski trip? You can. London? There too. Want to kick off in Switzerland and jaunt over to Italy to try out their ski slopes afterwards? Yes, you can even give that a whirl. 
15. Literally all your friends will be jealous
Most of mine are still not speaking to me, but it was worth it.
Nat travelled as a guest of Switzerland Tourism and the Jungfrau region.