From fine cool-climate wines to rustic cellar doors and fine dining overlooking vineyards, Tasmania's booming wine industry has a lot to offer.
The past decade has been one of extraordinary growth for Tasmanian wine producers with demand continuing to outstrip supply.
While Tasmania still represents less than one percent of the total national wine grape production, it produces 10% of the premium wine segment. And the island state's too cool for school wines have continued growth potential.
"It's an exciting time of growth in the sector's relative youth, as we continue to attract global interest in our wines and ever-increasing visitation to our cellar doors," says Wine Tasmania chief executive Sheralee Davies.
All Tasmanian wine produced is in the niche premium wine sector retailing above $15 or equivalent and the cool-climate island state is a heavy hitter when it comes to both premium wines and cellar door experiences.
Right now, Tasmania has over 160 individual licensed wine producers throughout the state, with around 2,000 hectares of vineyards. Over the past five years, vineyard plantings in Tasmania have grown by more than 25%.
Davies says it is important that Tasmania stands out in the global marketplace – and offers memorable cellar door experiences. With several different regions, ranging from the north-west to the Huon Valley in the deep south, Tasmania is producing an ever-increasing range of styles – and a constantly evolving choice of tasting options.
Cellars door sales are arguably more important in Tasmania than any other region of Tasmania because over half the producers are tiny operations without overseas or interstate sales.
Their market is locals to whom they either sell direct, or at country shows and local produce markets. Such small-scale operations mean that it will often be the grape grower, winemaker or viticulturist that greets you for your tasting.
While such personal attention is delightful, the boutique nature of many businesses means they are only open a few days a week – and sometimes closed throughout winter.  It always pays to call ahead, especially during 2020 for Covid operating plans.
Cellar doors of Northern Tasmania
The star cellar door is Josef Chromy Wines, at Relbia, just down the road from Launceston Airport – the perfect last stop before flying home.
The brainchild of one of the pioneers of the Tasmanian wine industry; this complex is a delight on every level. With vineyard views, lovely lakeside gardens and gazebos in which to relax, you'll probably want to stick around after your tasting with staff who are uniformly informed and enthused.
Visitors can book a Go Behind the Label winery tour, tasting and lunch, the best regional tasting experience, or just settle for a lazy lunch in the relaxed surrounds.
Chromy is open seven days a week 10am-5pm and until last year was the venue for the Effervesence sparkling wine festival. Chief winemaker Jeremy Dineen, who has been on hand since day one, produces a wide range of sparkling and table wines.
The menu specialises in Tasmanian produce (think starters like pinot-poached beetroots with Tongola goat cheese, or Tasmanian wallaby tartare, and mains like 20-hour cooked Scottsdale pork shoulder), perhaps with an older vintage of Zdar reserve chardonnay.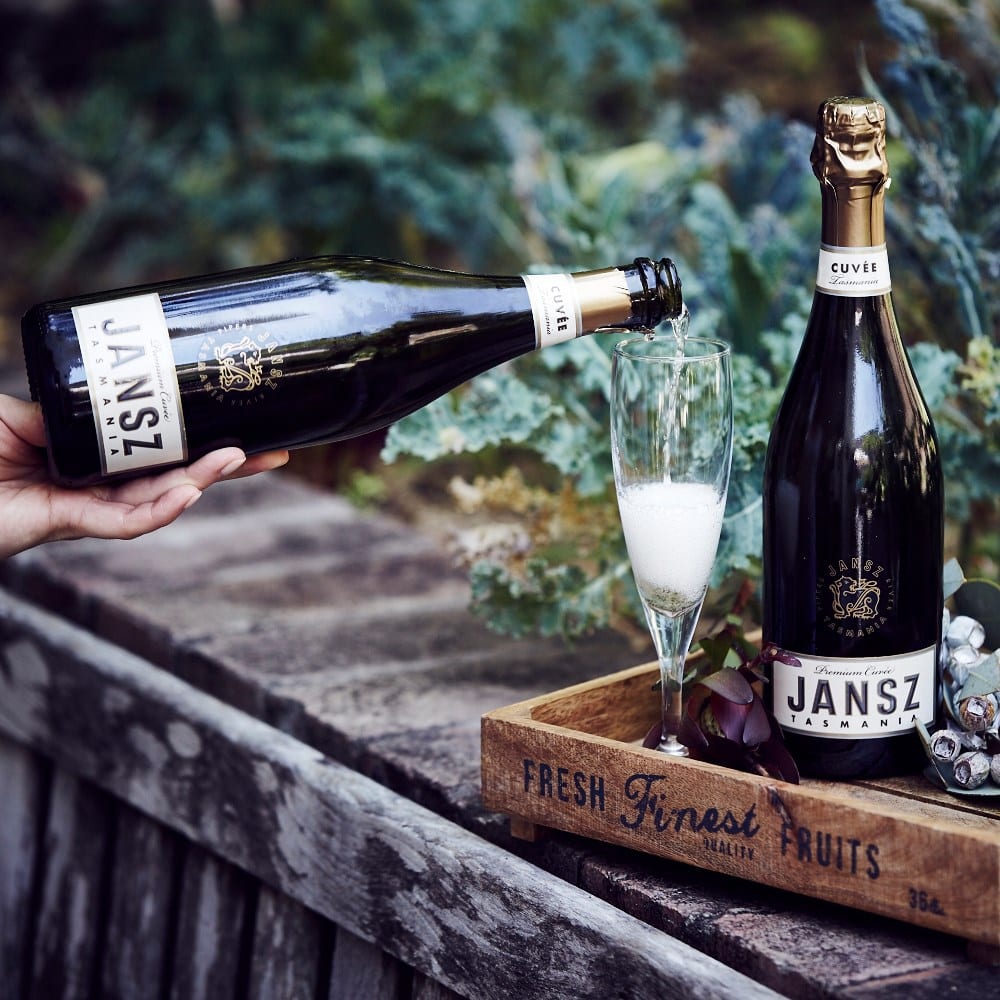 Lovers of sparkling wines should head to one of Australia's finest sparkling producers Jansz Wine Room and Interpretive Centre at Pipers River, the northern best large cellar door. Share a cheese platter and compare some older vintages with current releases. Open daily.
Clover Hill is another star sparkling producer.
Velo Wines, just outside of Launceston, is home to Timbre Kitchen, which has built a reputation as one of Tasmania's best small eateries and is the 2020 cellar door with the best food.
You will also find delicious meals, a lovely deck overlooking a dam and gardens at Milton, on the East Coast, during summer.
The newest cellar door, offering gourmet plates, is Stoney Rise on the west bank of the Tamar River.
Cellar doors of Southern Tasmania
Star southern Tasmanian cellar door Frogmore Creek is perfect for spending a leisurely hour or two with glass in hand.
Just down the road from Hobart Airport at Cambridge, it is home to an architect-designed complex with lovely views of the Coal River Valley, an extensive tasting room and a high-end restaurant that is open daily.
French-born winemaker Alain Rousseau is pushing the boundaries with newer varieties to the state like gamay and dornfelder, even some cabernet franc and petit verdot.
From the menu maybe try Pipe Clay Lagoon oysters served with lemon and red wine mignonette, or local dry-cured salmon gravalax with chilli jam, yuzu gel, marbled kombu, sesame toasted nori and furikaki dust.
Frogmore Creek also has another restaurant, the Lounge, at Macq 01 hotel on the Hobart waterfront.
Home Hill in the deep south of the Huon Valley has an excellent restaurant, informed tastings, great views and a regular program of events. The estate and Kelly's Reserve pinot noirs are among Australia's best.
Even further south is tiny Elsewhere, the best small cellar, overlooking the Huon River at Glazier's Bay outside Cygnet. Think bucolic countryside and a delightful small garden and tasting facility.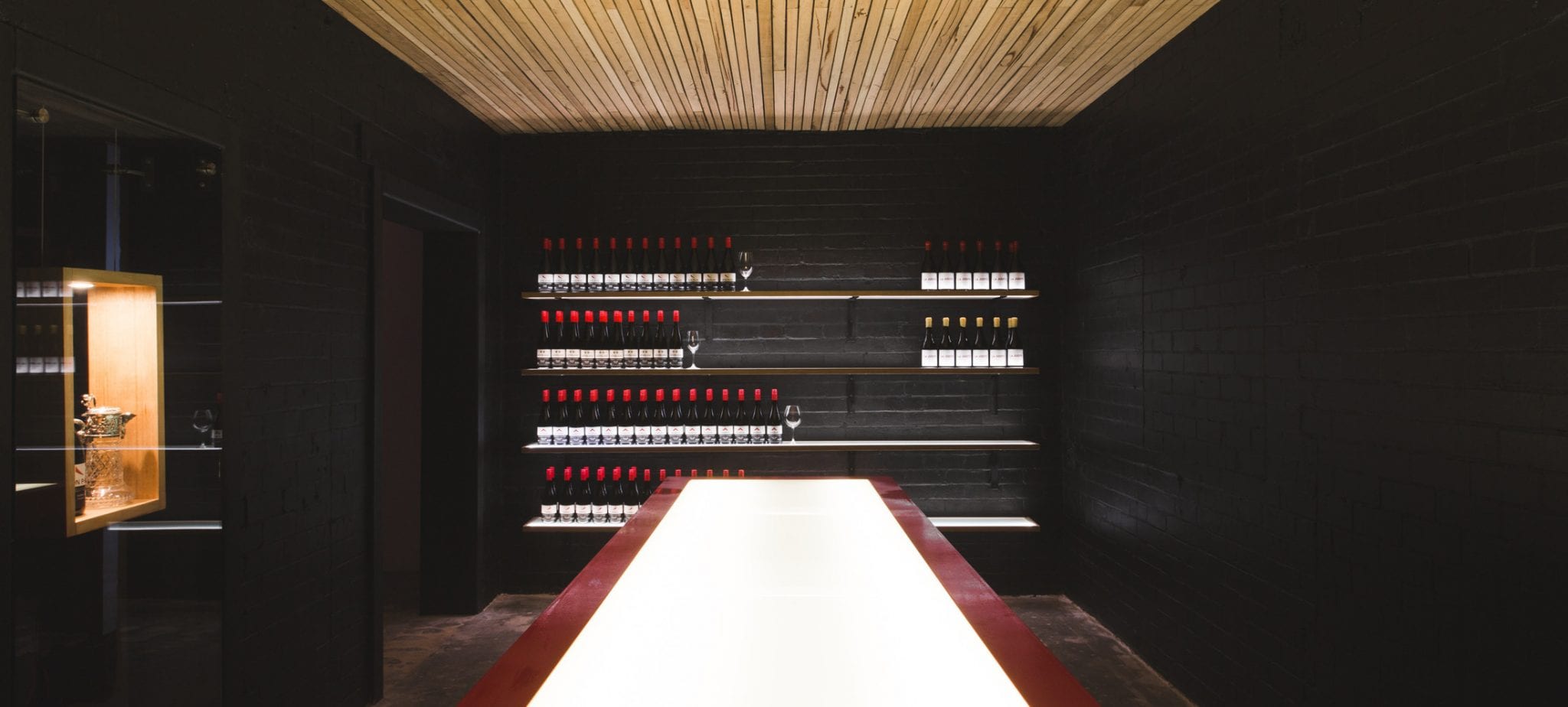 In the centre of Hobart, Glaetzer-Dixon Family Wines offers an urban cellar door tasting experience and the chance to peek inside a working winery, while Moorilla has a remarkable setting in the MONA complex.
In the Coal River Valley, Pooley Wines and Puddleduck both also offer fun experiences for visitors.