With rich barley fields, bucket loads of pure soft water, highland peat bogs and the perfect climate for ageing whisky in oak barrels, Tasmania has the ideal conditions to make malt whisky.
It wasn't until 1992 that the Godfather of Australian whisky, Bill Lark, put two and two together and singlehandedly launched Tasmania's single malt craft whisky industry. In honour of his remarkable contributions, Lark was inducted into the Whisky Hall of Fame in 2015, only the seventh honouree outside of Scotland or Ireland and the first from the Southern Hemisphere.
These days, there are 57 distilleries across the state, 20 of which are open for visits by appointment and several ambitious new initiatives are on the horizon. Winter is the best time to follow Tasmania's Whisky Trail since there's nothing better than savouring the island state's single malts beside a roaring fire.
Each of Tasmania's craft distilleries is idiosyncratic – they may be located anywhere from a tin shed to historic stables to an industrial warehouse and each is a perfect reflection of the distinctive personalities of the distiller owners.
Call ahead to make tasting appointments or join a small-group tour with Drinks Tasmania, which not only offer tours of eight of Tasmania's most renowned whisky distilleries but also have gin, wine, beer and cider tours. Their signature tour incorporates a combination of all of the above.
If you're locked out by closed borders then order online for a slice of Tasmania in the comfort of home.
Lark Distillery – the original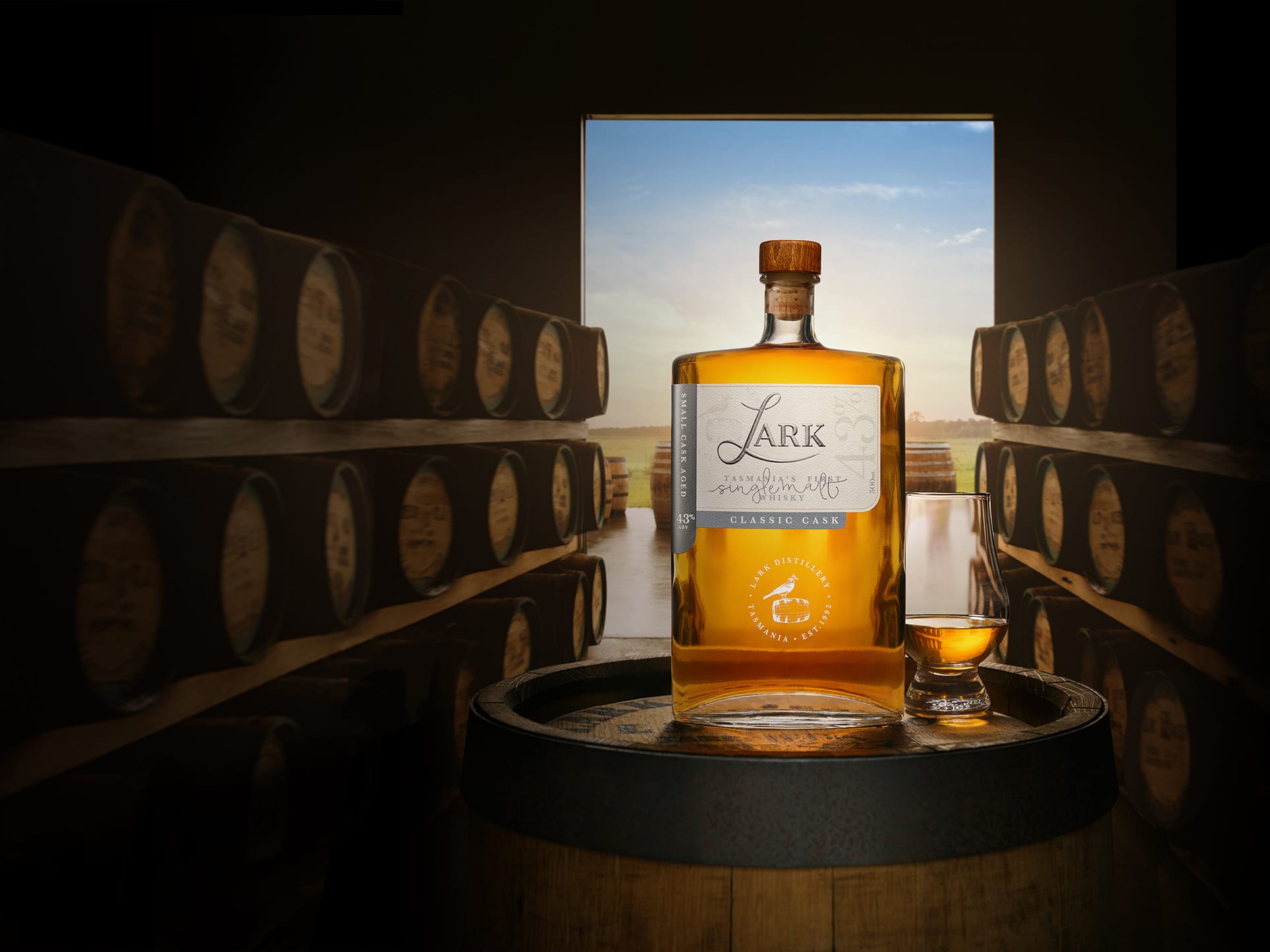 Now owned by Australian Whisky Holdings, Lark Distillery in the Coal River Valley remains closed to visitors but the Lark cellar door on the Hobart waterfront is the perfect place to begin your Tasmanian whisky adventure. Check out Bill Lark's original copper still before sampling some of the 250 premium malt whiskies from Tasmania and around the world. Also taste their 40 Spotted Gin as well as a great selection of Tasmanian beer, wine and cider.
Sullivans Cove – Tasmania's global superstar
Sullivans Cove is the superstar of the Tasmanian whisky industry but you'd hardly know it given the distillery's location in a warehouse on a Hobart industrial estate. It was catapulted onto the international stage when it won the world's best single malt whisky in 2014 at the World Whiskies Awards and it's been winning world's best awards in various categories ever since. Compare the toffee flavours from its whisky aged in French oak with the vanilla notes of the whisky aged in American oak. Sample also their brandy, gin and vodka.
Shene Estate and Distillery – old world charm
The beautiful 19th century Gothic Revival sandstone stables and barn of Shene Estate and Distillery, just north of Hobart, offer a grand setting where you can taste its Mackey ultra-fine, triple-distilled Irish-style single malt whisky as well as its award-winning unfiltered and filtered Poltergeist gin, named after the witch-protection pagan symbols discovered on the historic property.
Belgrove Distillery – 100% unique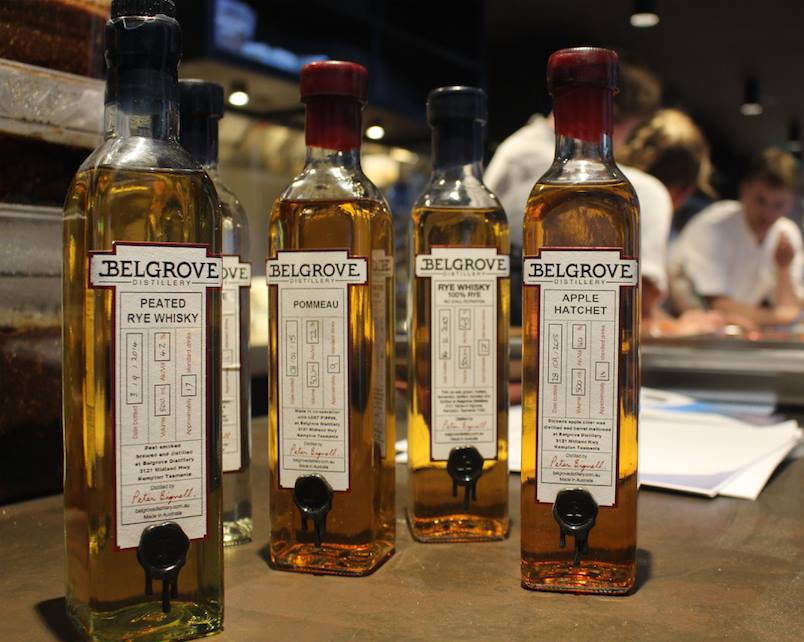 Australia's only whisky produced from 100% rye grain, the paddock-to-bottle Belgrove Distillery is the greenest distillery on the planet. First-generation distiller and fourth-generation farmer Peter Bignell grows his own rye corn and makes whisky with a home-made, biodiesel-powered copper still. Visit his distillery and cellar door, which feel rather like an eccentric scientist's workshop, to taste his whisky and distilled apple cider and distilled ginger beer.
McHenry Distillery – sourced from a natural spring
Australia's southernmost whisky distillery, McHenry Distillery is located on the Tasman Peninsula. It is one of the few distilleries in the world which sources its water from a natural spring right on the property and the view looking across the water to Hobart and Mount Wellington is stupendous. Their bourbon cask single malt is a highlight. There's also gin and vodka and occasional gin distilling lessons.
Overeem Whisky – trailblazers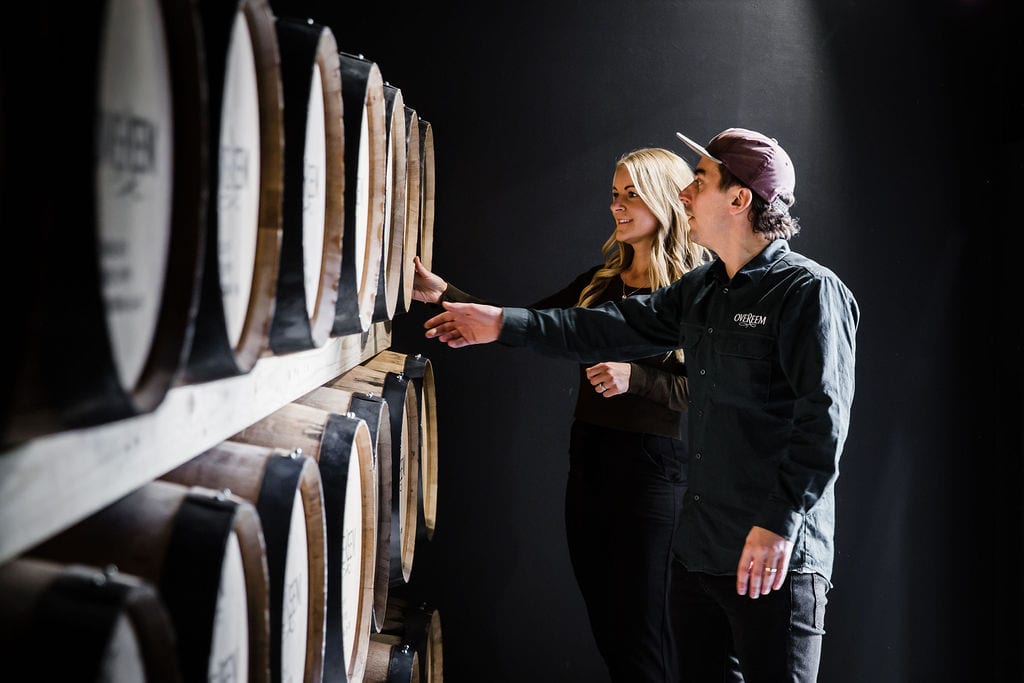 One of Tasmania's trailblazing whisky distillers, Overeem might be tucked into an industrial estate but when you come for a tasting you'll discover that its founder Casey Overeem and distillers Mark Sawford and Jane Overeem know more than a thing or two about Tasmanian whisky. All Overeem whisky is released exclusively as single casks. Be sure and taste their cask strength port cask matured version.
Hellyers Road Distillery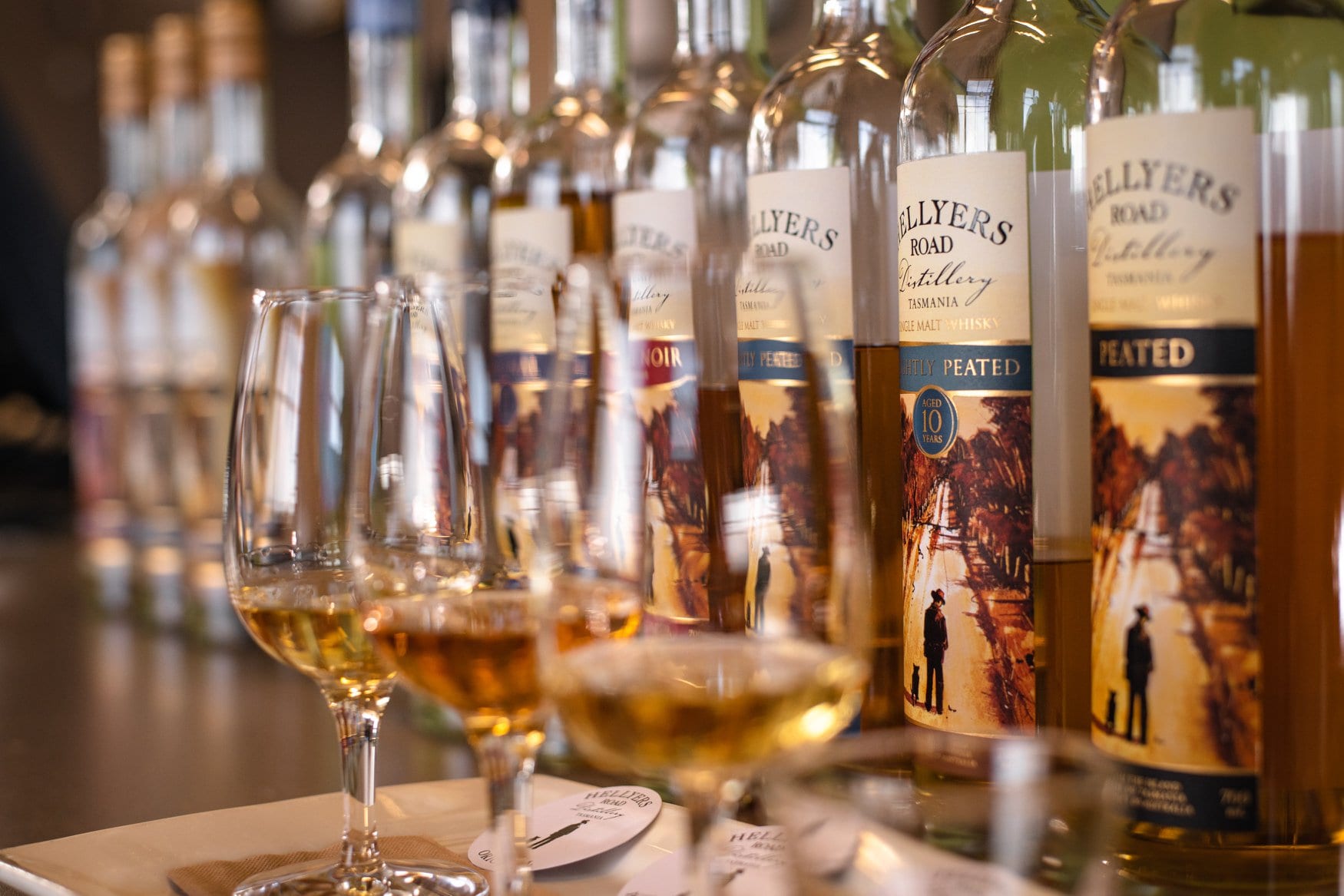 Not far from Burnie in Northwest Tasmania is Australia's largest craft whisky distillery, Hellyers Road Distillery is named after a 19th century explorer and cartographer and started by a group of dairy farmers who had a big vision and a lot of faith in the purity and quality of local ingredients. Take a behind the scenes tour to see the latest batch distilling and visit the bond store filed with American oak barrels.
Taste the single malt range, whisky cream range and Southern Lights vodka and enjoy lunch of, say, potted pie of Northwest coast beef braised in Hellyers Road whisky at the Distillery Café, which offers views across the rolling landscape of Emu Valley.
Killara Distillery – the new generation
Owned by Kristy Booth-Lark, daughter of Tasmania's whisky pioneers Bill and Lyn Lark and named after the street where they registered Tasmania's first modern whisky distillery, Killara Distillery will open its new cellar door in historic Richmond this September surrounded by barley fields, a gin garden, apothecary garden, orchard and vineyard. Kristy has 18 years' experience in the distilling industry and Killara is one of the few distilleries in the world owned and operated by a woman. Whisky, gin and vodka are on the tasting line up.
Tasmania Whisky Week every August
And, as the perfect balm for these challenging times, the Tasmanian Whisky Week is happening both in real life and also on line for 2020 from 10-16 August. It's the perfect way to celebrate the achievements and passion of Tasmania's whisky makers. Even if you can't partake in person, you can sign up for an @Home Tasting Pack of 13×15 ml Tasmanian whiskies and a live stream virtual tasting.
---
Please help SnowsBest survive the 2020 winter and remain your independent source of snow news with a "Covid contribution", from as little as $1, so we can continue to deliver the news and content you value in a season when we need each other most. Contribute here.
---