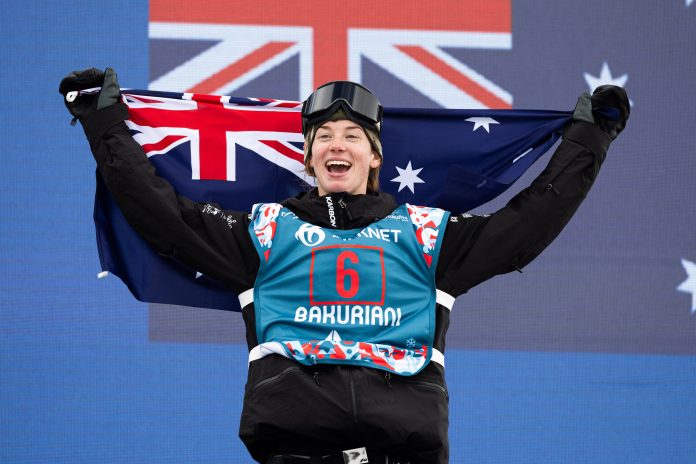 What a World Champs for Australia's snow sports athletes with six medals under the team's belt with four silver and two bronze.
Tess Coady capped off the final event for Aussie athletes in the snowboard Big Air, taking home bronze in the process at Bakuriani, Georgia.
The 2022 Olympic slopestyle bronze medallist made a great start in the three-run final with the two highest scoring jumps counting towards the final score, stomping a massive backside-1080-indi grab on her first hit. Coady then backed it up with a clean frontside-900-tail grab jump in run two, scoring 68.50 points.
In her third and final jump, Coady attempted a frontside-1080-tail grab jump to win the World Championship, but was unable to land, with the jump not counting towards her final score.
The scores from her first two jumps gave her a total score of 153.25 points, putting her in third place. Coady now has a World Championship medal in two disciplines, adding to her slopestyle bronze from Aspen in 2021.
Recording the victory was Anna Gasser from Austria with a total score of 162.50, with Japanese rider Miyabi Onitsuka in second with 161.25.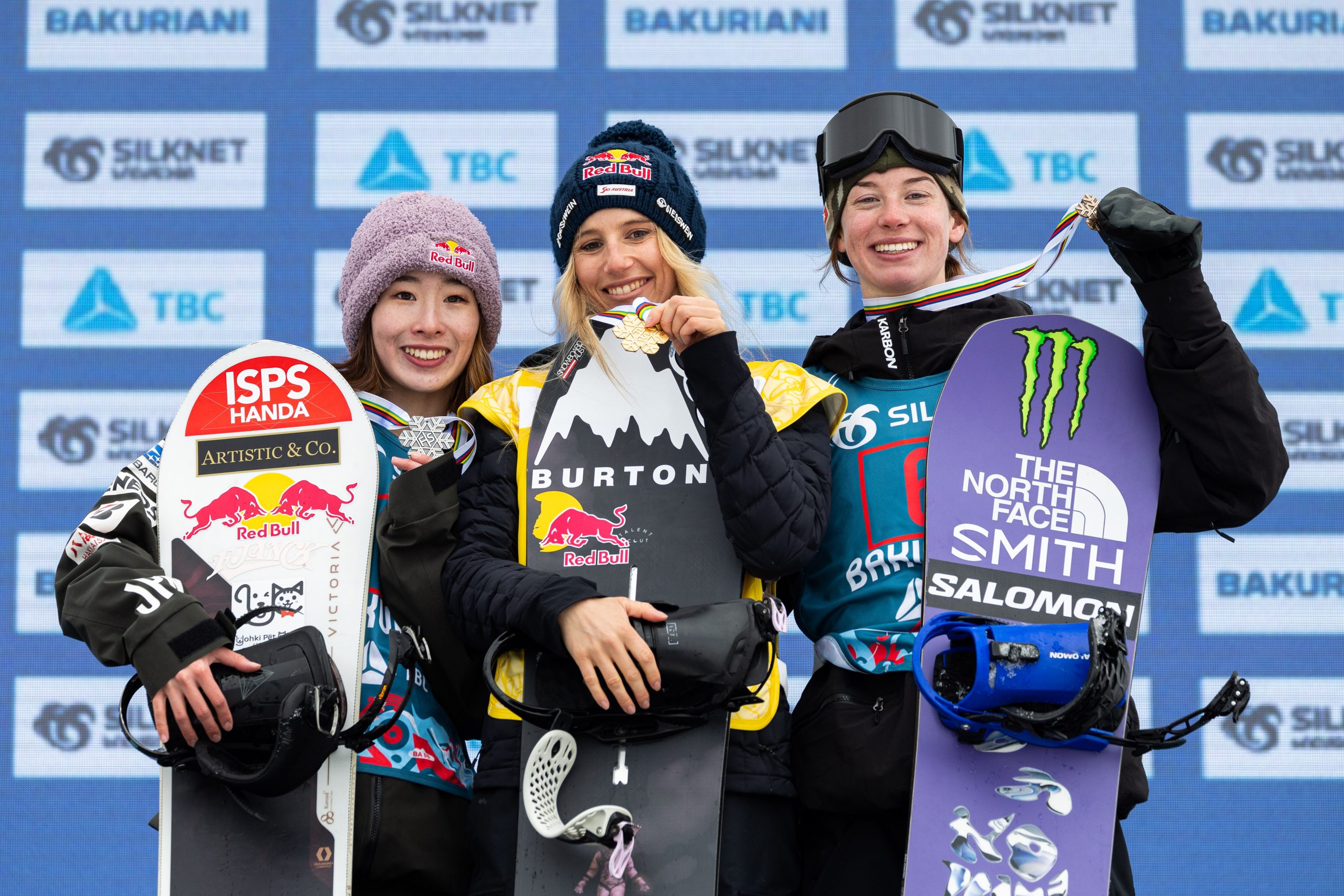 "I am super stoked, I had pretty low expectations coming into today, with bad weather in the forecast, I was just hoping the conditions would be ok, but when we got here the landing was super soft and no wind, so it was sick," said the 22-year-old from Melbourne.
"I definitely wanted to do the backside 1080 today, I did it in the slopestyle and it felt really good on that jump, I just had to make sure I got the speed right."
"Its always hard to rally for big air after competing in slopestyle earlier in the week, I feel like slopestyle is my discipline, so I kind of put my heart and soul into that, so to come out with a medal in big air is really good."