Telluride is already one of the best ski towns on the planet but when you add snow dogs it reaches a whole new dimension of cool. 
Have skis, have dog, will travel seems to be the motto in Colorado and no more snow (see what I did there) than Telluride, the heritage box canyon town with a mountain village and one rocking ski hill.
It pays to be a dog here. You get to ride the mountain gondola between Telluride and Mountain Village (just look for the gondola cabin with the cute paw prints showing pet friendly), the free shuttle bus system accepts pets on a leash, there's two hour puppy parking downtown and there's even an annual Ridgeway Fur Ball for canines and their humans.
Princess puppies can have a pawdicure or a spa package at The Soggy Dog Grooming Boutique and Spaw or hit Mountain Tails down the road.
Then there's Thrive Pet Health that combines East and West veterinary philosophies with acupuncture, Chinese herbal medicine and food as therapy with custom made diets that are organic and made from locally sourced meats.
Many lodgings are also pet friendly including the swanky Lumiere Hotel that offers your favourite pooch a dog bed, organic treats and fresh shiny bowls for fine canine dining.
Take a walk around town and you won't walk two feet without witnessing a dog lapping up the snow. This is Annie Oakley, one of a litter of nine dogs with a golden retriever, red fox and labrador heritage. You'll find most of them in retail outlets around town where their owners work. The guys at Wagner Skis had two dogs there when we dropped by – Weeds and Rocky.
[wpvideo kuJgCErw]
Telluride is also the home of the Sochi Dogs, the rescue pups saved from Sochi by Olympic medalist and Telluride local, Gus Kenworthy. His mum, Pip, owns the consignment store in town and has the matriarch, Sochi Mama, as her shop mascot.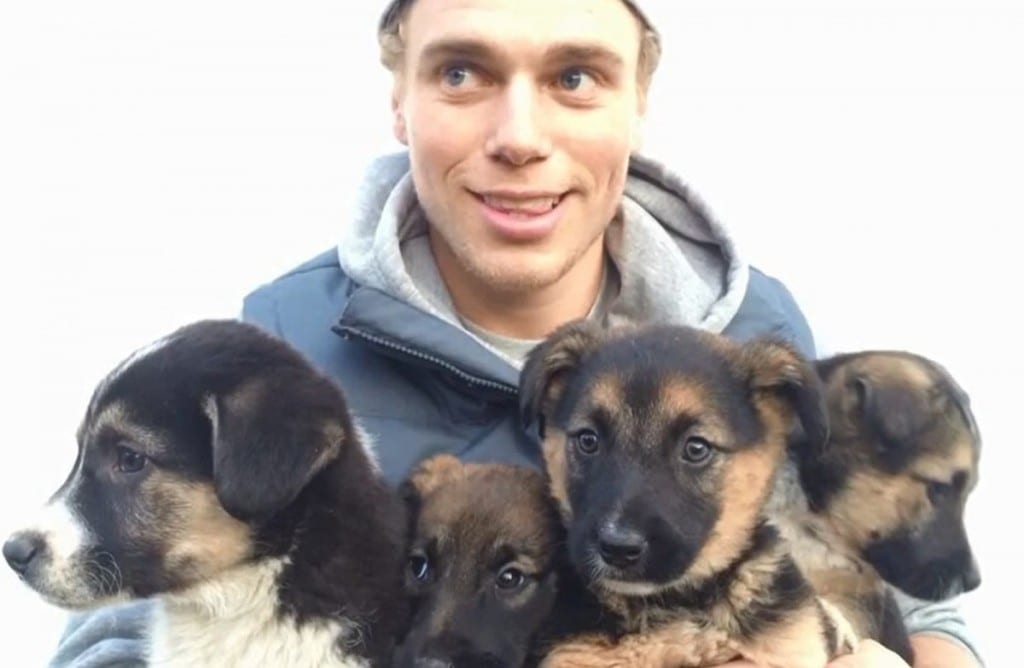 Every dog lover knows that every dog is beautiful.
Take a walk with me around Telluride and say hi to the dogs I was lucky enough to meet this past week. There were a few I wanted to take home!
Just click on your favourite image for more paw-some information on your pooch of choice.

You really should follow us on Facebook, Twitter and Instagram. You know you want to.
A tail wag to Ski Max Holidays & Colorado Ski Country who got us from Sydney to Telluride.