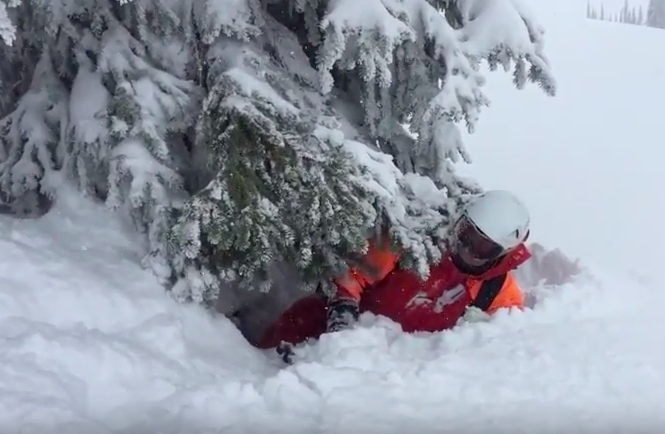 There's been too many deaths this northern ski season from people skiing into tree wells in resorts. We spent some time in the backcountry fields of Canada's British Columbia during a snow storm powder day with Canadian Mountain Holidays (CMH) Heli Ski guide, Andy.
If anyone knows about tree wells, Andy does. He's been guiding for 20 years in Europe, Alaska and Canada and knows what he is talking about. We'd trust him with our life and this week we did with excellent results.
This three minute video shows how you can easily be buried in one, how to avoid one and what to do if you end up in one. It's not pretty but neither is the alternative.
Read more: The Den Daddy, Jesus and the Cowboy – a tale of heli ski madness
Rachael Oakes-Ash was a guest of Canadian Mountain Holidays and Tourism British Columbia. Australians can book through Travelplan Ski Holidays, the exclusive CMH agent for the region. If you live elsewhere then check out the CMH site for local sales agents in your region.
Join our social chatter on Facebook, Twitter and Instagram