US Alpine FIS ski racer, Lila Lapanja, was born in a snowstorm in Truckee, California in December of 1994, came home to Incline Village the next day, and has lived minutes from the northern shore of Lake Tahoe her entire life. 
As a ski racer she travels the globe, skiing at the world's most famous resorts but always returns home to her beloved slopes of Nevada and California. 
This is her local's Insider Guide to North Lake Tahoe.
Why Tahoe
I believe that Tahoe chose me. I have been blessed to grow and live in Tahoe for the past 24 years and every year I become more deeply connected with the place. 
Best day ever
My favorite memories as a kid consisted of swimming and BBQ-ing on the beach. I remember jumping into Tahoe at sunset and catching minnows in the creek on countless summer days. 
I enjoy mountain biking with my father (I even saw a mountain lion once) and skiing at my local mountain, Diamond Peak. But I always end up at the same place: the Lake. Every Tahoe day truly has the potential to be the "best day ever."
Best coffee
IV Coffee Lab in my hometown of Incline Village, Nevada also has a nice brew. Small hole-in-the-wall place but very good for a fix before going up to Diamond Peak Ski Area. 
Best hot choc
My own, of course. A blend of raw cocoa powder, almond milk and cinnamon.
Best breakfast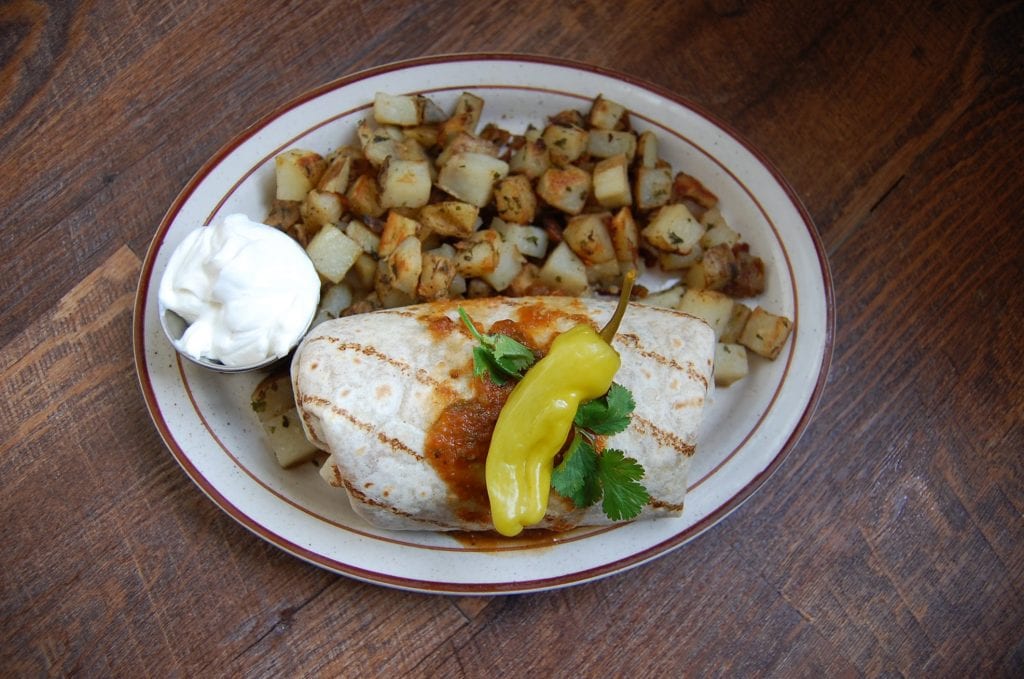 Fire Sign Café on the Westshore offers a true, Tahoe local atmosphere with an eclectic and delicious menu of American classics. And it's right across the street from the Lake. 
Fave run
The Ridge and Flume runs at Diamond Peak are my favorite runs: the slopes are a perfect pitch for carving fun, fast turns. Ridge Run offers the best view of Lake Tahoe in the basin–smiles of awe guaranteed. 
Powder days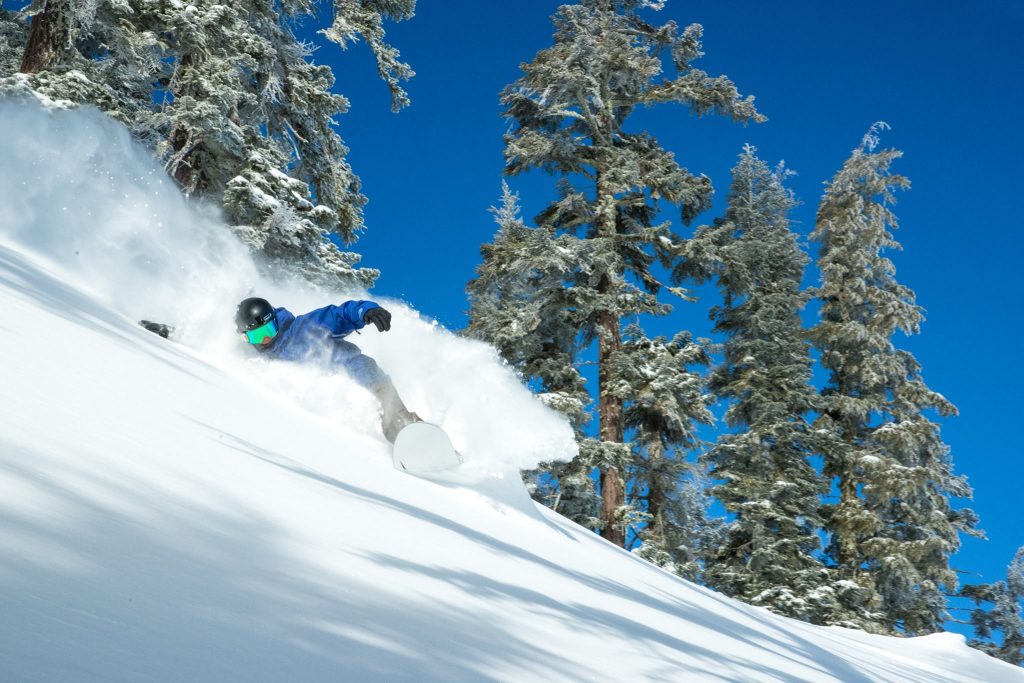 I like going to Squaw Valley. The terrain is endless and you can easily tailor your experience for any level. Plus, they usually get the most snow after a storm.
Best on mountain event
If you come in the springtime (Northern hemisphere springtime) you may catch the annual Pond Skim at Squaw Valley. You'll run straight into the culture of "California skiing" which is unlike anywhere else on earth (some characters still embrace the "Hot Dog" culture of Squaw in the 1980s which can make the scene amusing and unforgettable).
Favourite après spot
Being by the Lake, either sitting on a beach or at a restaurant will forever be my favorite apreś spot. Once you come to visit, you'll understand why.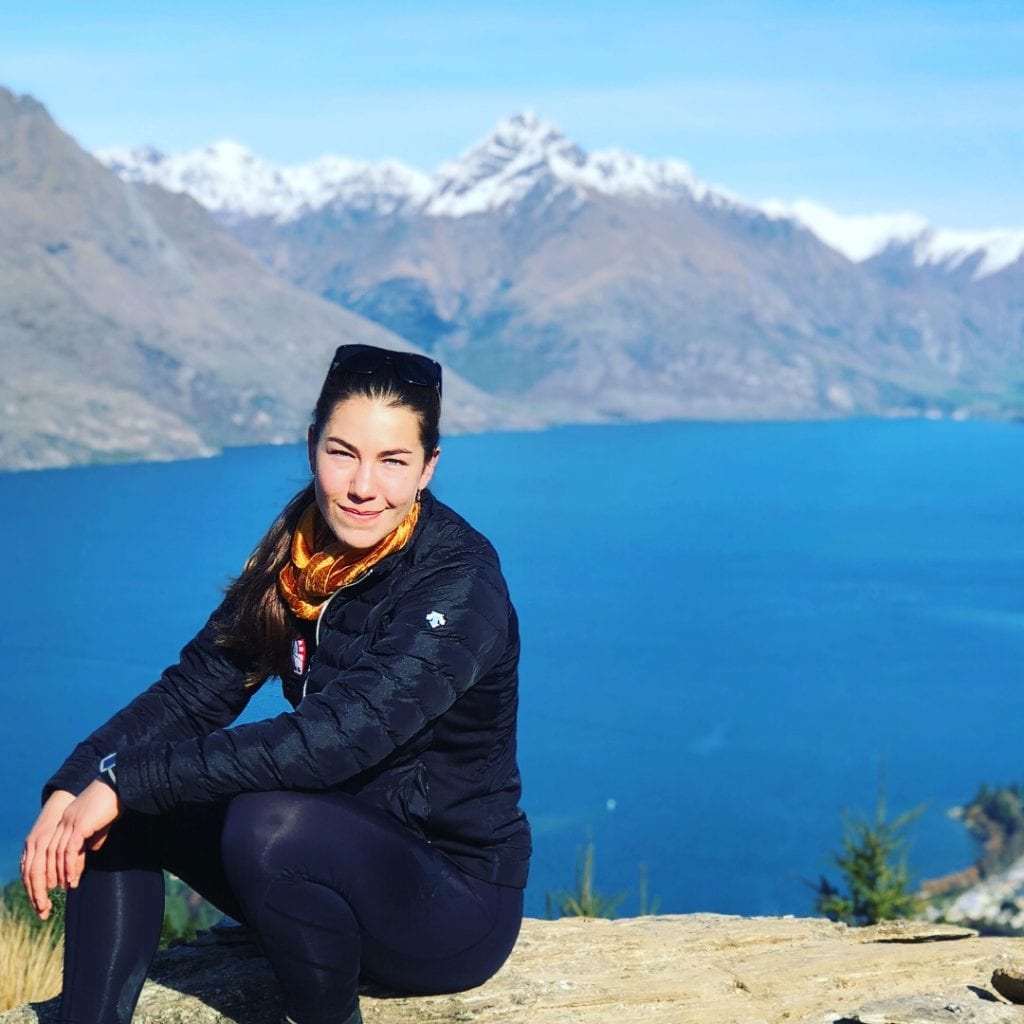 Favourite on mountain dining  
Does the ski in/ski out Starbucks at Squaw Valley count? I think they serve hot chocolate (you know, since I won't be around to make you a mug of my concoction). Going to the Ritz at Northstar is a very fun experience too.
Favourite village dining
The Squaw Valley Village has great dining options. I like Fireside Pizza. Order the Thai Curry Chicken. Trust me. I also love Mofo's Pizza in Incline Village, Nevada and have been going there since I was a toddler.
Must do activity
The Tram to High Camp in Squaw Valley takes you to one of the few ice skating rinks around the lake. Skating there is really fun because you are on the mountain with incredible views! Both Squaw Valley and Northstar offer a lot of other fun, winter activities including sledding, snowshoeing, cross country skiing and snowmobiling. 
Where do you take visitors to impress them 
I take them to the look-out on Mt. Rose Highway and let the Lake make the impression. I have lived here my entire life but when I come home and drive over the mountain, I feel like I see the Lake for the first time–it's vast beauty blows my mind every time. 
Where would you take a date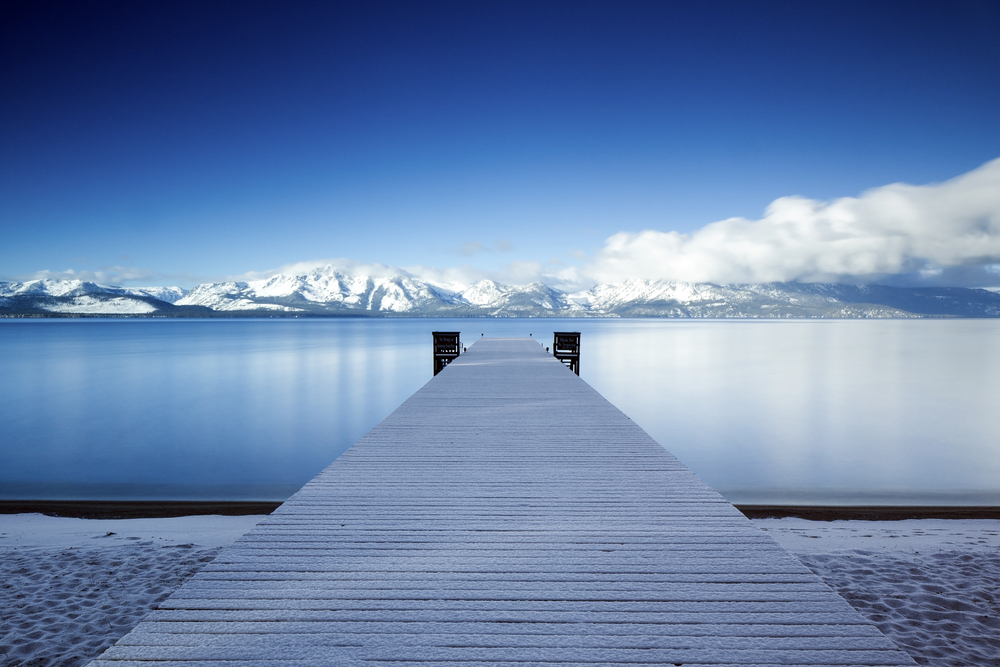 I would take a date anywhere near or on the Lake. A perfect date would be grabbing take-out and eating dinner while watching the sunset from a boat. But the beach (any beach) would activate the same magic!
Any other tips?
My best advice is give yourself the gift of being on the mountain in the morning and by the Lake in the afternoon/evening:get cold, get warm, have fun, and let the Tahoe fill you with energy. 
If you do want a souvenir, treat yourself to any "Tahoe Made" product (sweatshirts, shirts, totes, trinkets, etc.), a Tahoe poster or painting from a local artist or print your own photographs from your trip. I hope you enjoy my Tahoe home as much as I do.