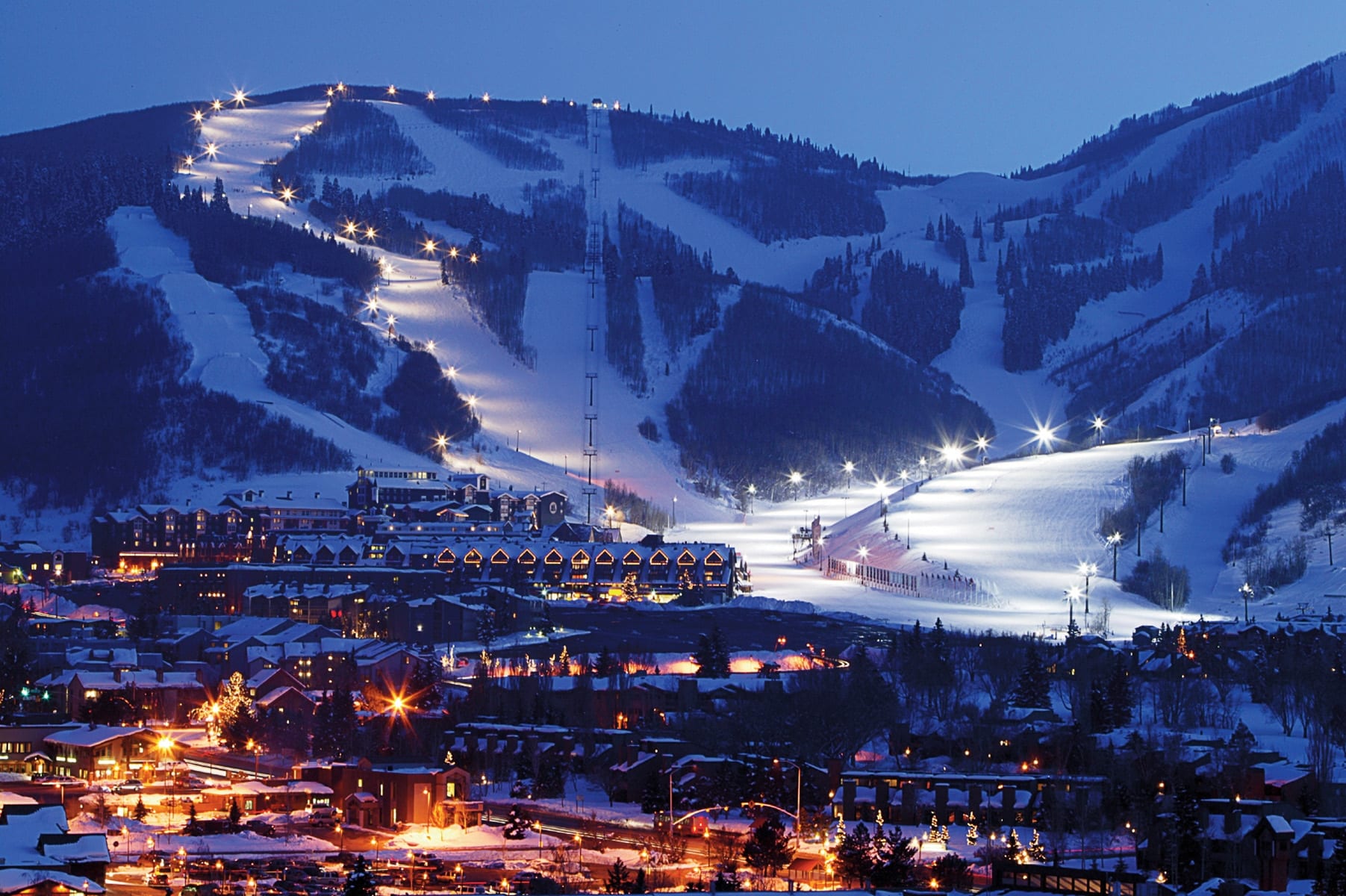 Rob Katz is the baby faced CEO of the ever expanding ski resort company, Vail Resorts, and the name behind the Epic Pass. He is also the Chairman of the Board. You could say he has Vail covered.
The former Wall Street mogul turned leisure company boss was in Sydney for a swanky cocktail party this week.
We asked him some questions. He answered with corporate diplomacy.
Damn.
Ski or snowboard?
Ski. I started skiing when I was 10 years old, at Hunter Mountain, and immediately got 'the bug'.
Favourite place to ski within the Vail Resorts umbrella?
Vail. My family and I have a second home there. I love skiing the Back Bowls and it's been fantastic to watch my boys progress there and embrace the sport the way that I have.
Favourite place to ski outside of Vail Resorts?
Niseko. Incredible powder skiing and great terrain.
How do you manage a company that effectively has competing resorts within it?
We allow the competition between the resorts to ensure that everyone is at their best, while at the same time collaborating to make the company better.
What areas do you believe Vail Resorts leads the ski and snowboard industry in?
Guest service, safety and innovation. We place the highest importance on offering an unparalleled guest experience, and investing nearly US$500 million over the last five years is evidence of that.
Our mission to provide an Experience of a Lifetime for our guests and employees is evident in every aspect of the Vail Resorts vacation experience. Examples of this include the state-of-the-art Gondola One in Vail which has heated seats and complimentary wi-fi for guests to connect on their ride up the mountain, escalators at Beaver Creek instead of stairs and 'cookie time' during which guests can enjoy freshly baked chocolate warm chip cookies every afternoon as they come off the slopes.
The Company also leads the industry in innovation. Our exclusive pass technology, EpicMix, allows skiers and riders to effortlessly share photos of their vacation experience via social networks, track their vertical feet skied and ski school progress, earn digital pins for exploration and accomplishments earned on the mountain, have the perfect ski day mapped out for them in advance based on their ability and preferences, and much more.
We also recently announced Epic Day, which allows skiers and riders to purchase their lift tickets from the convenience of their mobile device and ski the ticket window, at the guaranteed lowest price. The most standout innovation, however, has been Vail Resorts' industry-changing and flagship season pass, the Epic Pass.
Particularly for Australians given their longer length of stay, at US$769, the Epic Pass provides unmatched value for skiers and riders, paying for itself in just under 6 days and allowing unlimited, unrestricted access to 12 resorts in the U.S. as well as 5 days at each of Verbier, Switzerland; Les 3 Vallées, France and new for this season, Niseko, Japan – a partnership established particularly with the Australian skier in mind.
What areas do you think you could improve?
We want to provide an even better offering to our international guests. More and more these days, we're reaching out listening to our international guests and tailoring our programming and resources to their specific needs and expectations of us; adding more nightlife, concierge services, broadening outreach, listening to the different needs and cultural requirements in order to offer a truly world-class Experience of a Lifetime.
Will we see Vail Resorts partner with an Australian resort?
Vail Resorts is always considering opportunities for partnerships both domestically and abroad, and will continue to look for ways to create a more compelling offering for the Australian market.
Have you spoken with Deer Valley since acquiring Park City after The Canyons?
We're in constant dialogue with Deer Valley and have a terrific relationship with them. I'm very confident that Park City will continue the terrific success that it's seen as a destination, and will see continued growth and strength in the already amazing experience that it provides guests from around the world.
You cut your salary in 2009 from $1million to $0. Have you increased your salary since?
During the Global Financial Crisis, the Company asked for a sacrifice from all employees; to take a wage reduction to avoid making significant layoffs. In return for the wage reduction, employees received stock, which at the time was trading at roughly US$16 a share. Employees appreciated the opportunity to band together to not only help the company survive, but thrive, coming out of the recession in an even stronger position than before.
How important is creativity to you in management?
Creativity is critically important, because it's the drive to constantly look to improve and consider doing things in a new, different or better way, as both leaders and as a company.
You moved from Wall Street to the ski industry – what elements are the same and what are worlds apart?
In terms of what is similar, I'd say that on Wall Street, investors hold you to a very high standard. At our resorts, our guests hold us to a very high standard, that we work equally as hard to meet. As far as what's vastly different, you get to go outside!
You have copped equal praise and criticism for the expansion of Vail Resorts, what do you say to the naysayers?
Our goal is to use our size to constantly improve the experience we provide our guests. We also understand that skiers and riders have a choice – there are many resorts they can choose from, and we are genuinely appreciative of our most loyal guests and advocates. We're very open – and constantly listening – to feedback from our guests and our community and are always looking to be even better.