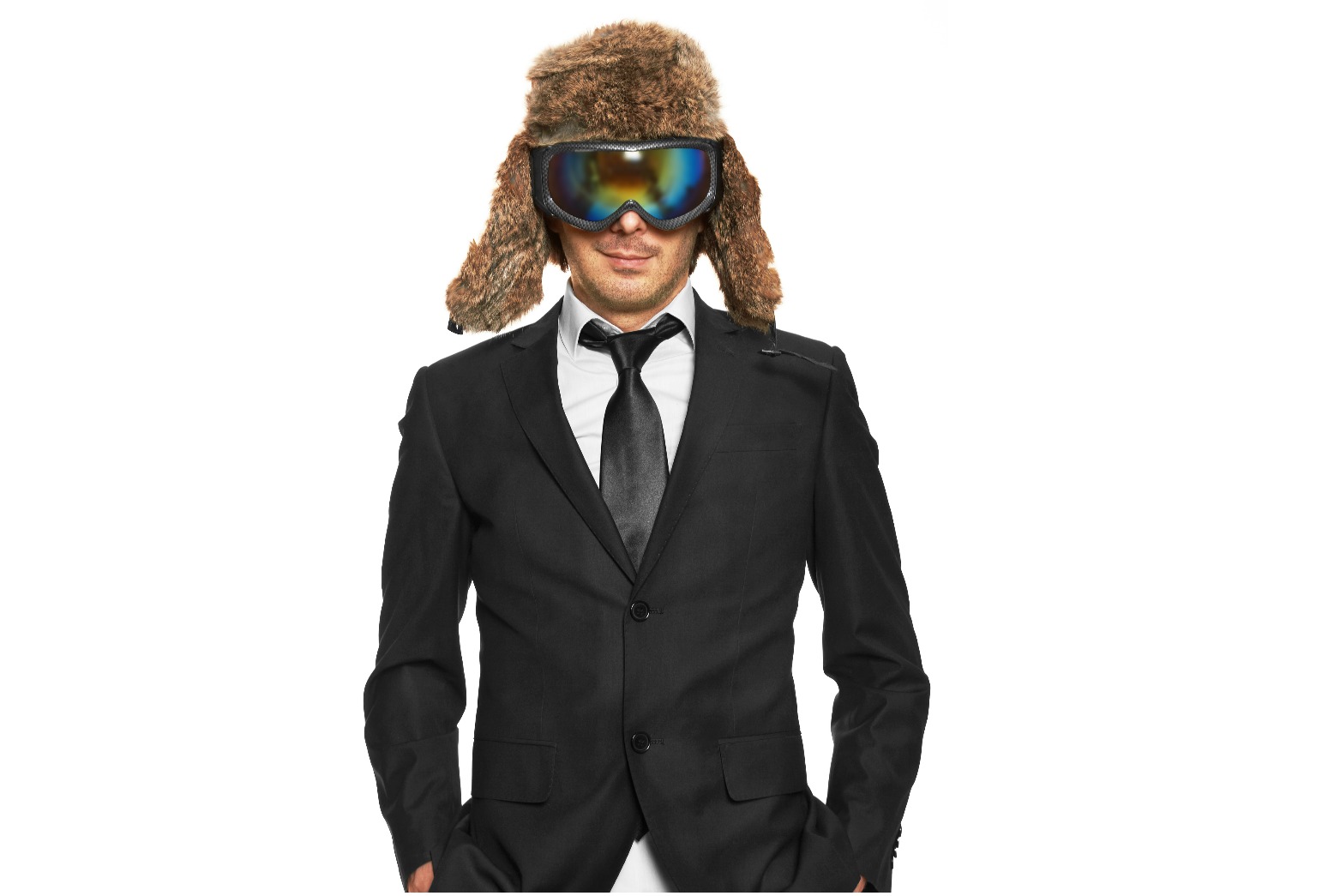 Snow sports instructors are widely considered to be ski bums; snow nuts that chase winter around the world for seasons on end in search of the best powder and that free season pass. For many, we're glorified babysitters who are killing time while we wait for a 'real job' (*collective eye roll from instructors everywhere*) to come along.
But, did you know that many of us make the conscious choice to leave the beaten path of a professional career in an office building or similar in order to take up life as a professional snow sports instructor?
You're now wondering why we make the choice to go stand in the sometimes rain, with sometimes crying children, and sometimes ski for a few hours. Because it only rains sometimes, the kids only cry sometimes, and we get to ski a lot more than only sometimes.
Those who are hell bent on building a successful career in a snow sports school anywhere in the world aren't just doing it to kill time before we trudge off to a 'real job'.
Personally, my experience as a law student and graduate formed part of a process of elimination, which ended in me coming to the conclusion that my real job was always going to be within the snow sports industry; as a ski instructor, one day as a supervisor, and eventually as the director of a ski school. I made that choice because, as long as I am fuelling my passion for teaching and for the sport, I am going to be successful, a sentiment shared by many of my colleagues.
None of our stories about how we got here are the same. Some started out with snow sports instruction as a "fun job" and quickly found their true calling in life, some made the choice to make a career out of their love of skiing, with the notion in mind that "you'll never work a day in your life if you do what you love," and others took it up as a way of earning some pocket money as a teenager before realising that they get to do everyday what "people pay thousands to be allowed to do".
Though there are differences in the reasons that compel us to join this industry, we all struggle to leave the profession for good for the same ones; the people, the shared passion and affinity with colleagues and guests from all walks of life and from all over the world, and the experiences our career gives us that enrich our lives.
That's not to say there aren't challenges. Many of us, particularly those who are new to this way of life, face the internal struggle of choosing between what we want to do, and taking a full time 'real job' that makes use of our qualifications simply because we should; passion and quality of life aside. Likewise, there are the expectations of friends and family, particularly parents.
In order to combat this struggle and the occasional fear of a failure to reach our potential, or the passing thought that maybe we're not making the correct choice, we set ourselves personal and professional goals so that we create our own, defined path through to the place we want to be in the industry we love. Sometimes that involves juggling our 'wants' with our 'shoulds'.
One colleague, a former investment banker, has recently started his own business services firm, which will take up most of his time for the immediate future. However, despite his new business, he will return next American winter to instruct part time at Beaver Creek, citing a passion for teaching and a love of his colleagues as major reasons for his continuance in the industry. Another colleague has found a way to combine her degree in communications and PR with her snow sports career by working in freelance videography, website and marketing management online.
We struggle to entirely leave this wonderfully exciting, though undefined career path, because being a snow sports professional is about more than just skiing and getting a free season pass. It's about using our passion to ignite passion in others. It's about teaching people confidence, and how to learn a new skill.
Working as a snow sports instructor means we work with colleagues who quickly become our friends. They're the people we train and live with, and sometimes they're the people we date and eventually marry. Any animosity that exists between colleagues is quickly snuffed out by a face shot in the whiteroom on a powder day, or by the smile of a happy child or adult who has just learned to stop on skis or a snowboard.
Some of us are 'ski bums', and that will never change. But many of us are just people who found the greatest life imaginable, and chose to make it our career.