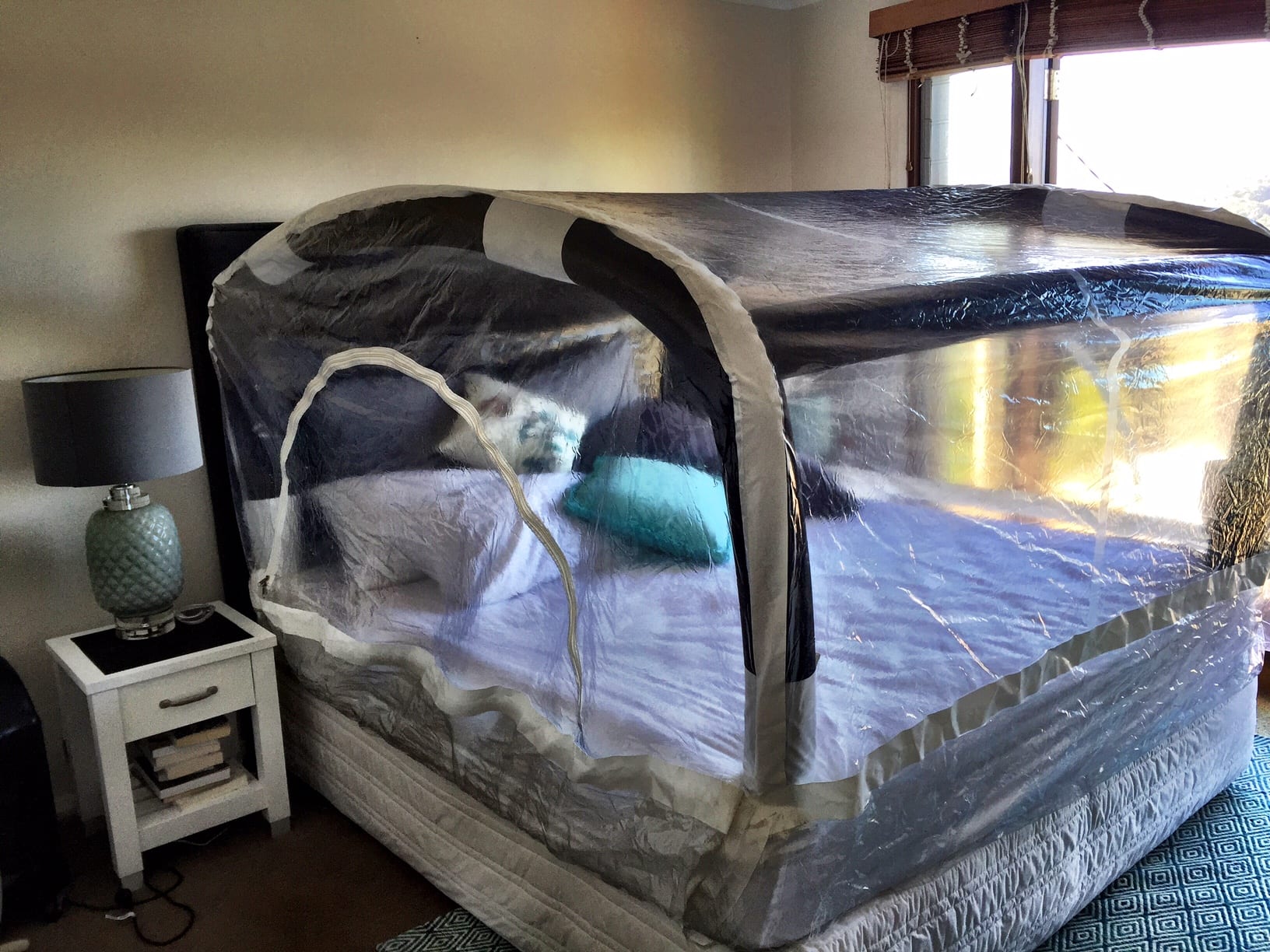 Skiers and snowboarders wanting to improve their performance can now set up altitude tents in their own homes. Combine this with training at sea level in an altitude gym and you can call yourself elite.
I went to Colorado recently and for three weeks before hitting the four thousand metre ski peaks I slept in this plastic bubble.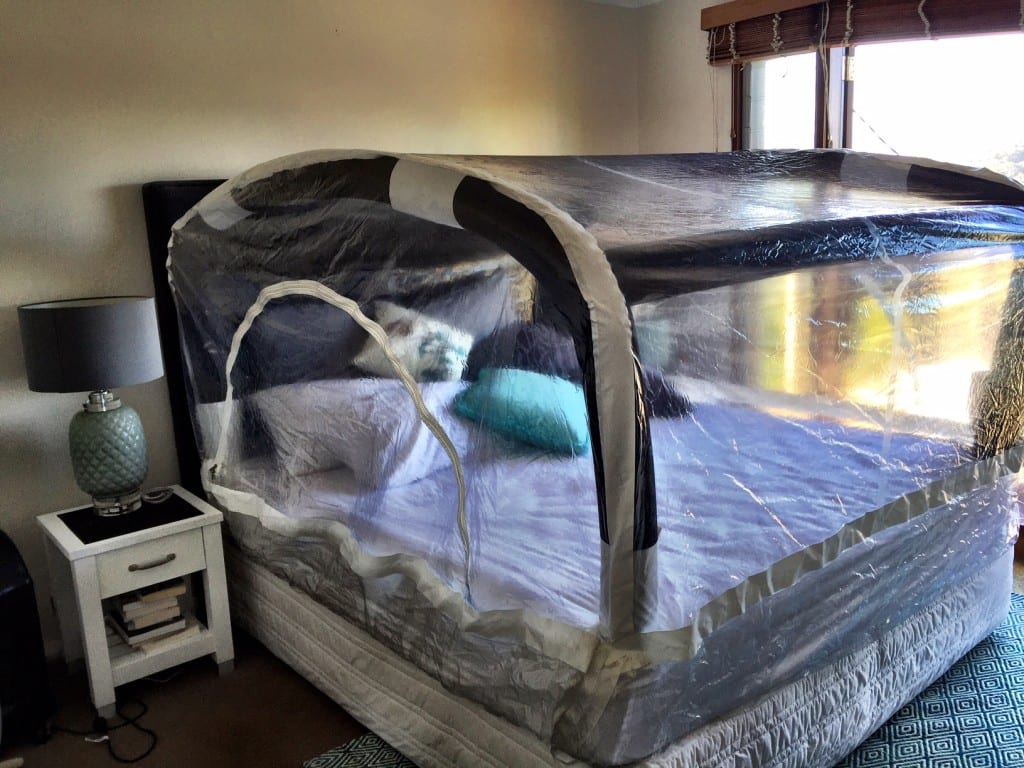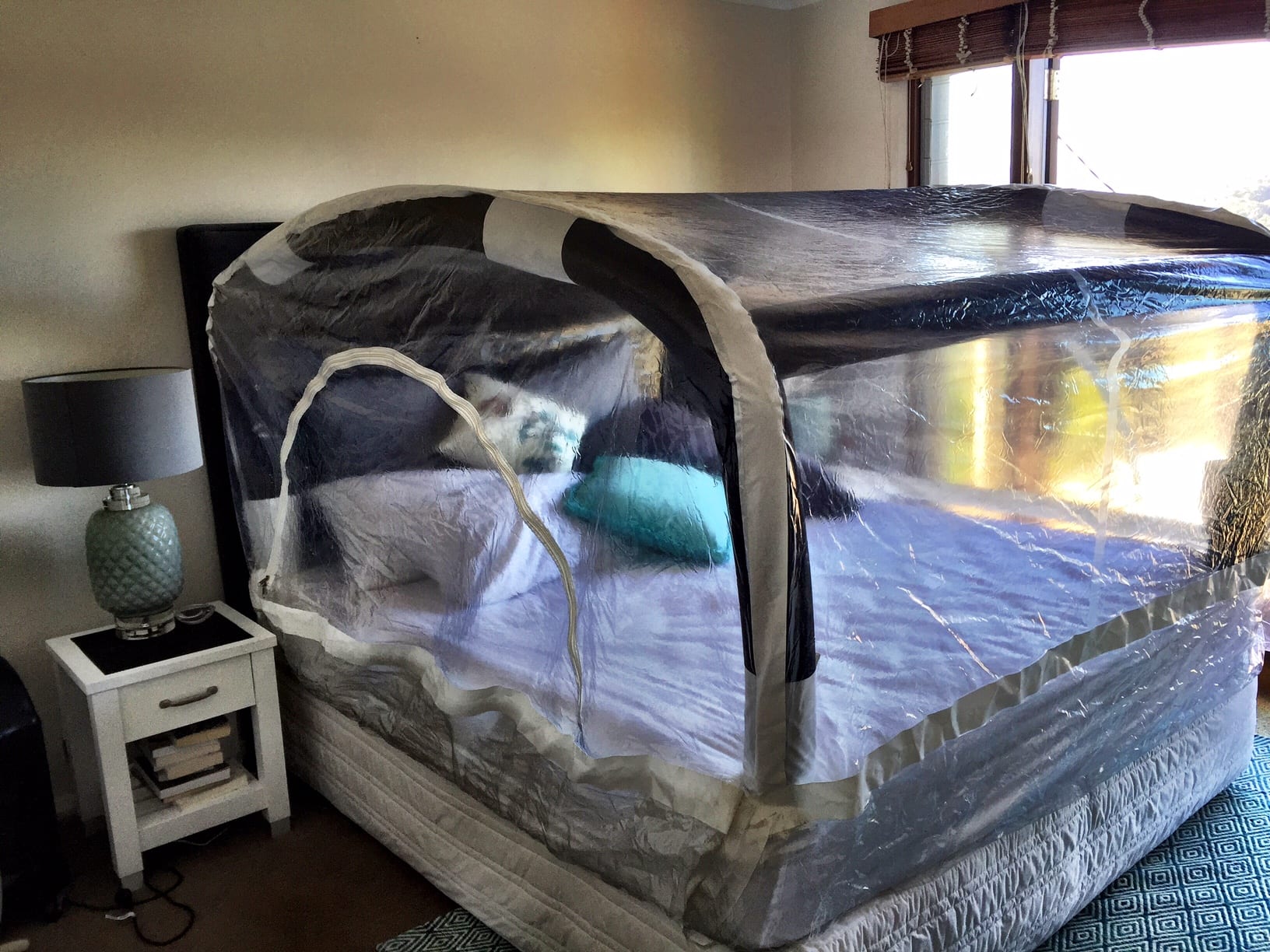 Each night I would climb in through the zip on the side and switch on a portable altitude unit that would ensure the oxygen levels within this tent would simulate the same oxygen levels at 2000 metres or higher. Just to make sure I would check the oxygen measurements on this.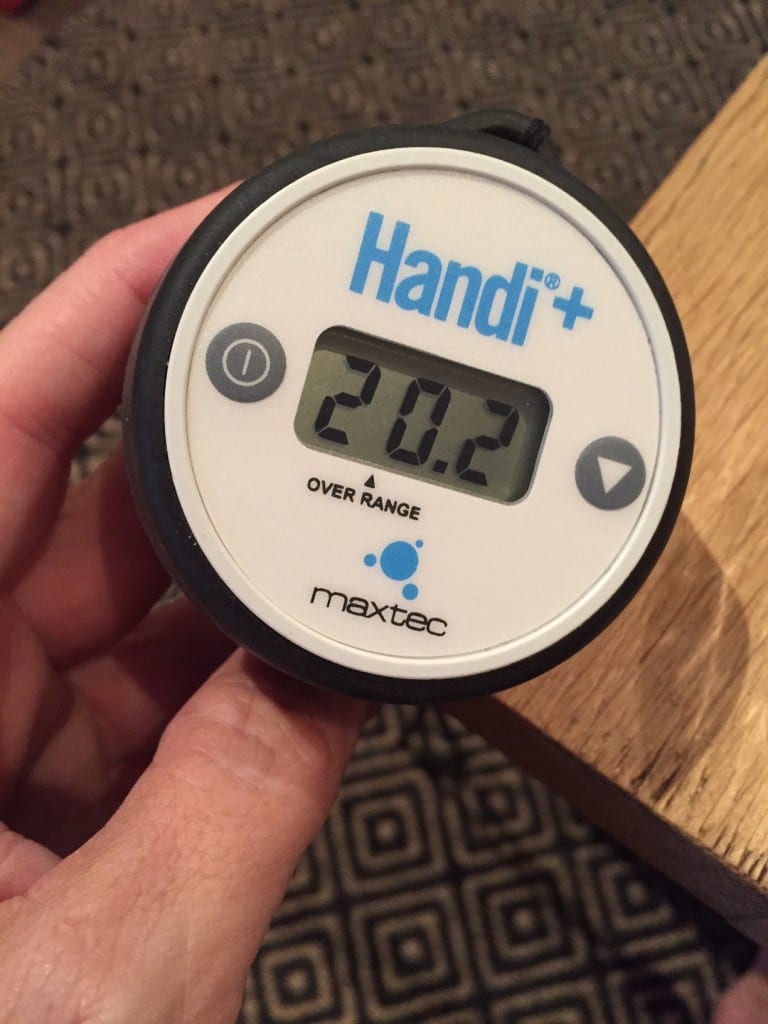 21% oxygen is what we experience at sea level and I was working up to 13% which is 3500 metres. I could, if I had trained myself over weeks to do it, set the oxygen levels to mimic 5000 metres but that would have just been insane and taken six weeks or more, which I didn't have. What I did have was nine hours a night of deprived oxygen to help acclimatise my red blood cells to altitude.
The trouble with altitude sickness is there is rarely any rhyme or reason as to who gets it, when they get it or why. You can be the fittest person on the planet and still be floored by intense headaches, vertigo, nausea and more and you can be the least fittest person on the planet and practically run to Everest Base Camp without so much as a sneeze. Just because you get altitude sickness on one trip to altitude doesn't mean you're going to get it on the next one either.
I have been floored in Aspen with vertigo and been attached to a saline drip and an oxygen tank as a result. I didn't do too well in Portillo in Chile where we slept at 2600 metres. Pounding headaches plagued me daily.
I was already doing Repeat Sprint Hypoxi training on spin bikes in an altitude chamber with the crew at Altitude Training Sydney, The Height of Fitness in Brookvale (more on that later) so I jumped at the chance when they suggested I put this tent up over my bed.
Why? Because time spent at altitude is the best way to acclimatise and nine hours in an altitude tent each night would help do just that. If it's good enough for The Australian Institute of Sport who have an 'altitude house' for athletes to sleep in then it's good enough for me. If I had a pool I may have considered erecting an altitude lane like the New South Wales Institute of Sport.
The bed tent itself was easy to erect and it comes in single, double, queen and king sizes. The frame is inflatable with a hand held pump and the plastic wraps over the mattress to be tucked away tight. The tent connects to a portable compressor which you set to whichever oxygen level you need. You can watch TV, read a book, play on your iPad and sleep but nine hours is the recommended time to spend in the tent at a time.
Though be warned you must be vigilant with monitoring your oxygen levels. I over estimated the oxygen level one night and woke the next day with altitude sickness. I had a splitting headache and nausea which I first put down to a migraine but when I got to the gym and realised if I didn't get horizontal then and there I would pass out I knew I was in trouble.
I crawled to my car and passed out on my back seat for two hours straight. Turned out I had slept at 3500 metres on my third night, ouch.
It also turned out that the training I was undertaking, living high and training high was the most effective for elite athletes with benefits lasting three weeks prior according to a study from the American College of Sports Medicine . Their athletes lived or slept at altitude for 14 hours a day and did repeat sprint hypoxia training for 14 days and experienced a 45% improvement on their fitness tests.
The training regime
I'm no elite athlete but over a six week period I trained two to three times a week with a forty minute bike program in an altitude gym chamber set at 3500 metres. Put simply I would workout on the bike for ten minutes at 4/10 effort level followed by five x 20 second sprints at 10/10 effort level with ten seconds at 4/10 in between.
Each of these three sets was interspersed with a five minutes at 4/10 and the whole program was on a TV screen in front of me in case I got lost. In the final three weeks I also slept in the tent.
The repeat sprint at altitude training has already been proven to increase the fitness of cross country skiers   but it also is one of the quickest ways to get fit in a shorter length of time, enhances fat metabolism, boosts production of red blood cells and can give you a up to 37% more endurance.
In layman's terms you only have to exert yourself 75% of what you do at sea level to get the same benefit, so if you have an injury then walking on the treadmill will at altitude will get your heart rate to the same point as running outside at sea level.
The results
Once I hit Colorado I felt a marked improvement at high altitude levels and was able to ski for longer without puffing out and I was able to keep up with the hard core skiers in my cat skiing crew when I got to Aspen in my second week.
While I had a mild headache on the first day I arrived at altitude (I started my trip in Telluride) it was far from the blinding headaches I had experienced at this level in the past, and I was sleeping at the highest I ever had – 2895 metres in Mountain Village.
I slept through every night throughout my three weeks while my travel companion who didn't do the same altitude training I did spent her first few nights at Mountain Village consistently waking up throughout the night due to the altitude.
For someone like me who traditionally spends her first week struggling to acclimatise this was a major winner. When you have limited time on the ground for skiing holidays you don't want to waste half of it feeling less than stellar.
As my HSC history teacher used to say "prior preparation prevents piss poor performance". It would appear I have finally listened.
Need to know
Altitude Training Systems rent out the altitude tents for around $600 per month or you can purchase one outright for a king size bed like in for $5768.
Want to know more about the research behind altitude training? Check out this link.
Want to try it for yourself? If you're in Sydney then the guys at Altitude Training in Brookvale are exceptional and the gym is spacious with both altitude and sea level options.
SnowsBest altitude training program was hosted by Altitude Training Australia