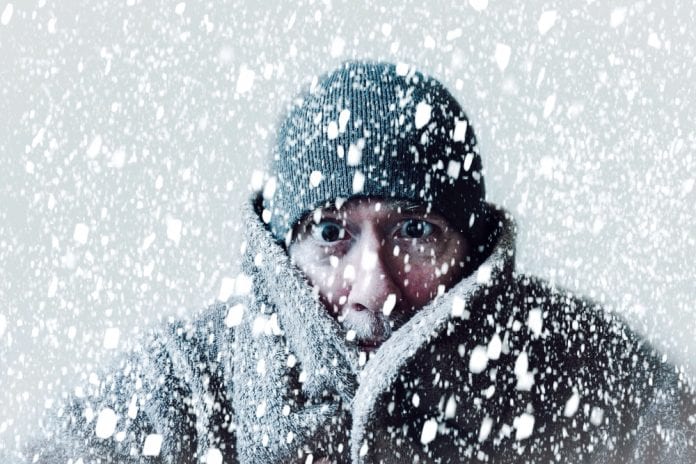 We may or may not have got a little over excited on social media with the constantly evolving 7 day snow totals the past few days.
But hey, got to make hay while the sun shines, or something like that. We're glasses half full kind of folk (most of the time) so when we see snow we shout SNOW and those 7 day totals are like a Wimbledon rollercoaster. They hit over a metre this afternoon, we're not dancing, you are.
Our meteorologist, Alex Zadnik, isn't though, he's the ballast to our sail. While we're disco dancing, huffing and puffing and making all sorts of noise flapping from side to side, he's sitting there calm, cool and collected in the face of a thousand snow storms.
This is his sensible, measured report for the week ahead, below. If you need us we'll be swinging from the rafters in green and red leg warmers singing "let it snow, let it snow."
Australia – wild, feral then fabulous
It's the good news we've been waiting for. Consecutive frontal systems should deliver 40-70cm of fresh snow to the major Victorian and New South Wales resorts between today and Saturday afternoon. The higher runs in Victoria and New South Wales should be closer to the upper end of this range, while Mt Baw Baw will be at the lower end. The weekend is looking like the best time to take advantage of the fresh falls.   
The first of our snow-bearing fronts is approaching today, bringing gale-force northwesterly winds and occassional snow showers. Snow showers will increase tonight and become heavier into Thursday morning.   
The gale-force winds will create blizzard conditions for a period during the morning, so take it easy on the roads if you're heading up to the mountains. Snow showers and winds should ease into the afternoon, so there might be a small window of good skiing and boarding before the day is done.   
By Friday morning, 20-40cms of fresh snow should have accumulated at the majority of the New South Wales and Victorian resorts. The upper end of this range is more likely at higher elevations. A slight warming of the atmosphere is expected from Thursday evening into Friday morning before the next powerful cold front arrives, so snow showers could be a bit wet at this time and tend to rain on the lower slopes. 
It'll also be very windy so have your warmest and most waterproof gear on.  
This next front will bring much colder conditions and a renewed burst of snow showers through Friday evening and Saturday morning. This is likely to add another 20-30cm on top of Thursday's falls.   
It's going to stay very cold on Saturday, with the snow level below 1000 metres for most of the day. Snow showers will probably ease during the afternoon as strong winds shift towards the southwest. Visibility may be an issue at times (particularly in the morning), but if you like fresh snow, this is the day for you.  
Sunday will be a great day to take advantage of the fresh snow, with reasonable visibility, particularly through the first half of the day. There may be an increase in cloud and a re-strengthening of winds later in the day with the approach of yet another cold front from the south.   
This front may bring another 5-10cm or so during Sunday night and Monday, with more light falls into Tuesday.
There is then the potential for better falls mid next week with yet another front.
Keep an eye on the 7-Day forecast totals to see how this system evolves.  
Join our Miss Snow It All Australia Deals and Chatter Group

New Zealand's turn, sort of
A cold front is crossing New Zealand today and should bring 5-15cm of fresh snow to higher parts of the ski fields. Snow falls are expected down to elevations of 1600m on the North Island and around 1400m on the South Island.   
Isolated snow showers are possible on Thursday, with the snow level retreating a little as the atmosphere warms. It should be a reasonable day for skiing though, with strong winds easing for a period during the day, before a late increase for the Southern Alps.  
Substantial rainfall is likely on Friday morning with the approach of a cold front from the west. The snow level will lower across both islands during the day but overall it doesn't look like a great snow-bearing system.   
The next front is due on Saturday and should bring snow down to 1500m on the South Island and 1800m on the North Island. Rain is likely below this level but some decent accumulations are possible on the higher runs of Treble Cone, Cardrona and the Remarkables.   
Snow showers should continue into Sunday and heavier falls are possible for the upper slopes of Ruapehu. It will be a challenging weather day for skiers and boarders on the North Island. The Wanaka and Queenstown ski areas should see some improvement in visibility during the day.  
The outlook for next week is very promising, with a significant change to the weather pattern.
New Zealand is likely to be under the influence of a cold and unstable southwesterly airflow for the majority of the week. Embedded cold fronts within this flow should deliver bursts of fresh snow on most days, leading to a large accumulations across all ski fields.
It could well be a turning point for the 2019 season.
Join our Miss Snow It all NZ Deals and Chatter Facebook Group.