Is Blizzard of Oz 2.0 heading to Aussie ski fields? Forecasts look promising for half a metre of snow fall.
One door closes and another one opens as forecasters are predicting another 'blizzard of oz' off the back of last week's mega metre plus storm. We may not get the metre but at this stage forecasts are looking good for more powder skiing.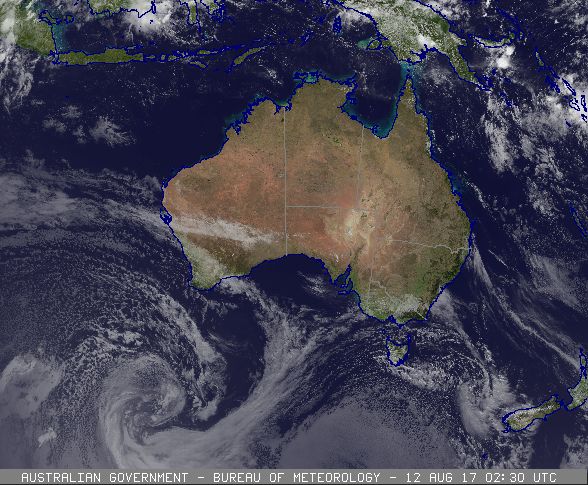 Weatherzone.com is calling for a maximum of 85cms over the next 10 days.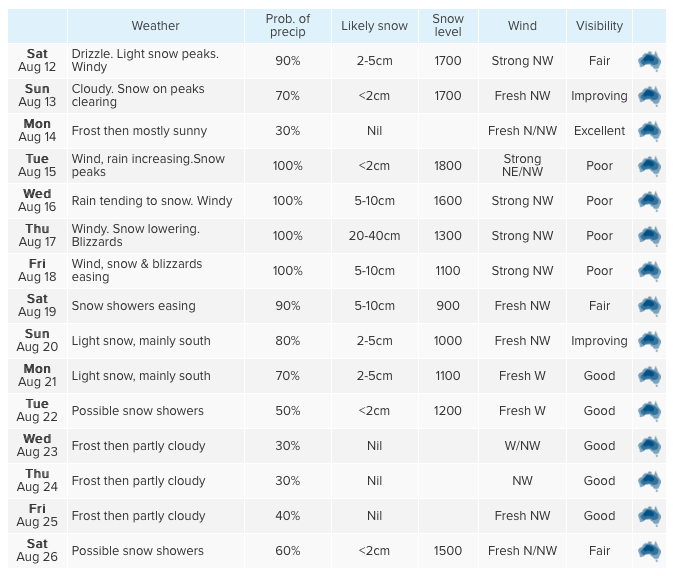 Snowatch.com.au says 45 centimeters from Wednesday to Friday this coming week.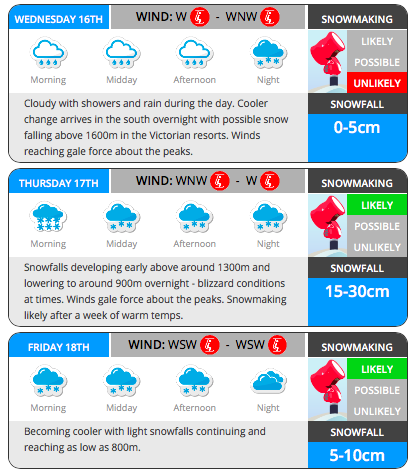 Snow-Forecast.com has over 70 centimeters of snow from Tuesday to Sunday.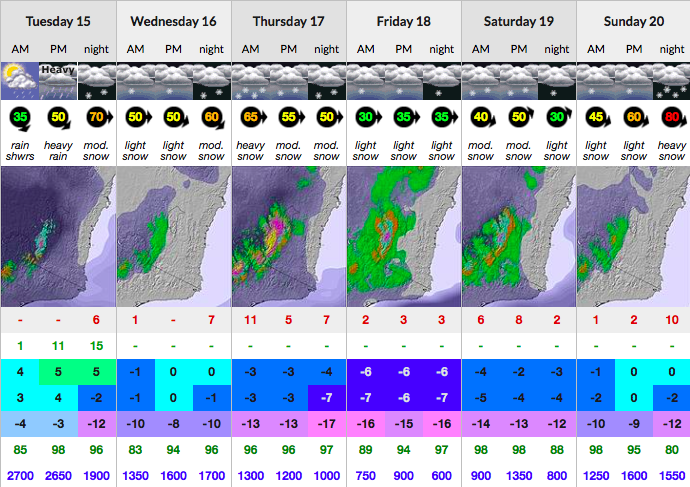 We'll keep an eye on the evolving forecast so check back in regularly as we scour the internet for the best forecasts we can find.
Read more: Wake up Australia, avalanches happen here
[wpipa id="23564″]