Alta just won the internet
VIDEO. Who can forget the classic John Denver singing and skiing video from the 1980s? Not Noah David Wetzel from Alta ski area in Utah where a crew of Alta devotees re-enacted the classic retro video on the closing weekend and won the internet.
Here's the original.
Here's Alta circa 2017 flashing back to the 1980s. Now that's Frank.
Alta, we salute you.
WIN a ski holiday for two at SilverStar in Canada. Enter here.
---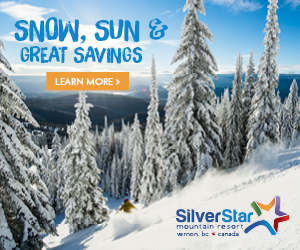 The following two tabs change content below.
Rachael is the name behind @misssnowitall and the founder of SnowsBest.com. A long time journalist and ski writer, she's been published in ESPN Freeskiing, TIME, Powderhound, Sydney Morning Herald, Action Asia, Inside Sport, Australian Financial Review, Emirates Open Skies, Conde Nast and more.
Latest posts by Rachael Oakes-Ash (see all)
Snow News is Good News
Join our mailing list to receive the latest snow news, regular subscriber only giveaways & discounts & offers from our prize partners.