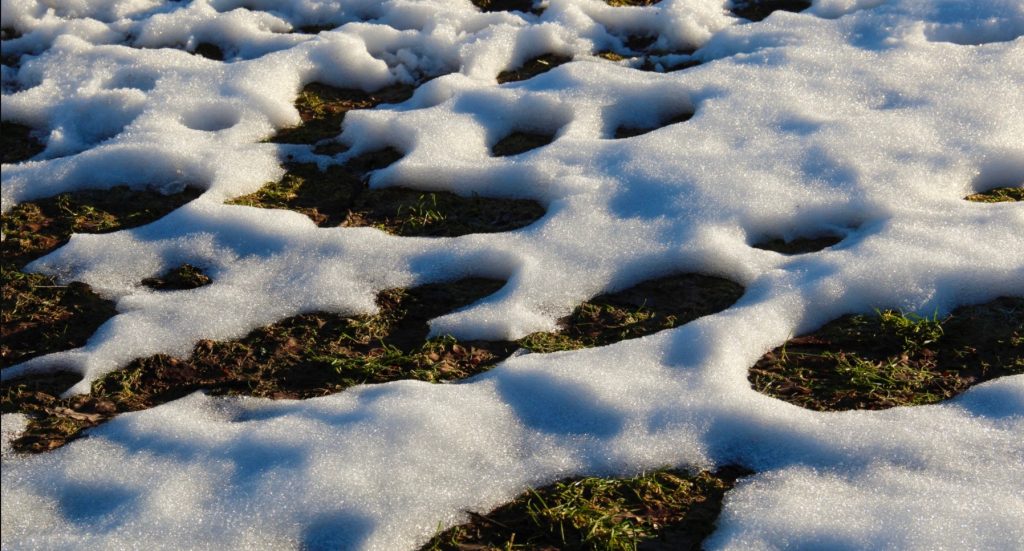 When I was little I used to act. Some would say I still do. Every year I would audition for the school play or musical, and then dedicate two months of my time to rehearsals, before we all shone on stage in front of an adoring audience of parents and friends who could see no wrong.
I loved it. All of it – the other students I met in other years that were not my own, the boys from the school down the road who took on the male roles, the comraderie, the buzz, the high of being in the zone, in the moment, right there on stage and sharing something we all loved.
The week after the production I would fall into a depressive funk, lost and empty. How would I spend the eternity of weekends in pubescent hell that loomed ahead for me?
This is how I feel when the snow melts. Empty, lost and wondering where all the people went and why wasn't I invited?
Taking up skiing as an adult opened up a world of new connection. Who knew there was a whole global community out there connected by a shared love of snow?
When I took up that leisure sport as a career and transferred my journalism focus to the world of snow sports I discovered the high of skiing followed by the low of not skiing. Guess my addictive personality had found a legitimate outlet that wouldn't end with me in rehab or jail (though many who do follow the snow may still end up in either).
During ski season, when living in a ski town or on tour for work, I don't have to worry about how I am going to spend my weekend, who I am going to connect with, how I am going to spend my hours. As a single person who lives and works alone, this is a great solace.
I have met some of the best people I know through the great outdoors. I know there will be a shared connection or a friend in every ski town I visit because the ski community is vast and generous (though finding a life partner in these towns where Peter Pan is alive and kicking is not as easy).
Skiing deep blower powder with strangers can make you friends for life.
My soul droops when the snow melts each season and we head into the soulless landscape known as shoulder season with empty streets filled with tumbleweed and the mountains turned to mud. But it is in this season that rejuvenation happens for every ski season is not the same and some seasons can suck the life out of you. That same snow that giveth can also taketh away.
By the time this season ended I had already hung up my skis. I was done, pretty much before it started. As many of my readers know I was front and centre in a critical incident that ended in death on the ski hill before Christmas and it set the tone for the season to come.
As many of you don't know I spent most of the season in shock with a hectic work travel schedule that left little time to process what was happening and as we all know you can run but you can't hide. My love of skiing was teinted, my fear on the hill increased, I lived in permanent fight or flight, quick to anger or run  and broke down in random tears on strangers in helicopters, on chairlifts, in the back of a cat, in aisle three at the super market.
Meanwhile this season became a record season for many.  In California, Squaw announced this week they had received 17.8 metres of snowfall so far (they're still open) and Kirkwood closed yesterday with a 6 metre (21 foot) base at the top of the mountain. It was also a humdinger for Whistler in Canada who have yet to see spring as the snow just refuses to stop falling.
In Utah we had a record January with powder day after powder day after powder day. Come February that powder hit a mid winter thaw in both Utah and Colorado and while others were praying for new snow I was quietly hoping the whole season was over. Kind of hard when your job is to keep that vibe alive.
Yesterday was the official closing day for the majority of North American resorts. I can't say I am sad but I can say I am, like the streets and restaurants of the ski town I live in, empty. Though there is a quiet respite in the daily routines that take over from the erratic calendar that chasing powder for a living presents.
I ticked Big White, SilverStar, Sun Peaks, Steamboat, WinterPark, Bachelor, Timberline, Mt Hood, Powder Mountain, Solitude, Brighton, Mike Wiegele, Steamboat Powder Cats and Whisper Ridge Cat Skiing off the list of resorts I had not skied or reported from the ground on before. All while still reporting from Deer Valley, Alta and Park City.
It was, in short, a big winter that even under normal circumstances would have me reaching for the duvet to pull over my head or salt water to cleanse myself under a soothing sun.
But there is hope between every ski season as flowers bud beneath the melting snow. Hope that the next season will be filled with powder and record snowfalls, that you will be there for both of them, that you will connect with old friends, that new friends will be found, that romantic love may blossom on the chairlift, that your ski pants will fit, that you will find that zen in the zone when nothing matters but the movement of your body on fresh fluffy snow.
Surely it's in that zen that the healing happens whether your thing is acting, skiing, surfing, sun, snow, mountains or desert.
My grandfather used to say "you live in hope or you die in despair."  Here's to hoping ski season in ski season out.
Ski season 2016/2017, I'm out.