Moose chases snowboarder at Jackson Hole
Moose kill. No, really they do. They can out run you, knock you down and trample you till you die. Lucky for snowboarder Scott Askins and his mate that this moose ran out of steam at Jackson Hole as he chased them down.
If you've ever been to Jackson Hole you know moose are as common as Australians in Niseko. You'll see them in the rivers, near the airport and even crossing the road but this one clearly got a little too close for comfort.
---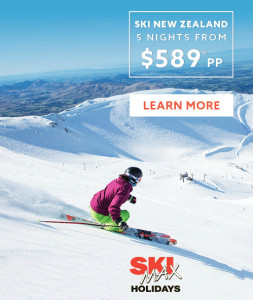 The following two tabs change content below.
Rachael is the name behind @misssnowitall and the founder of SnowsBest.com. A long time journalist and ski writer, she's been published in ESPN Freeskiing, TIME, Powderhound, Sydney Morning Herald, Action Asia, Inside Sport, Australian Financial Review, Emirates Open Skies, Conde Nast and more.
Latest posts by Rachael Oakes-Ash (see all)
Snow News is Good News
Join our mailing list to receive the latest snow news, regular subscriber only giveaways & discounts & offers from our prize partners.