Single with a shimmy, meet Torah Bright 2.0
With Sochi behind her, a new book on the way and a place on Dancing With The Stars, Torah Bright is smiling on the inside and the outside.
We spoke with her on the slopes of Thredbo and gained some surprising insights on what makes the Olympic champion tick.
Need more Torah? Check out the interview where you ask the questions. SnowsBest Facebook fans laid it on the line with Torah and she answered with style.
---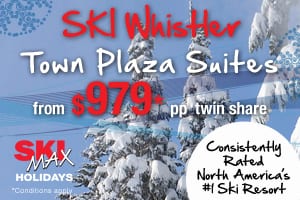 The following two tabs change content below.
Rachael is the name behind @misssnowitall and the founder of SnowsBest.com. A long time journalist and ski writer, she's been published in ESPN Freeskiing, TIME, Powderhound, Sydney Morning Herald, Action Asia, Inside Sport, Australian Financial Review, Emirates Open Skies, Conde Nast and more.
Latest posts by Rachael Oakes-Ash (see all)
Snow News is Good News
Join our mailing list to receive the latest snow news, regular subscriber only giveaways & discounts & offers from our prize partners.