Who wins in a fight between snowboarder and skier in a lift line?
VIDEO.  Jackson Hole has broken all snow records this winter. There is more than enough snow to go around but some people are still hot under the collar and throwing random punches. Literally.
We know this has nothing to do with what planks you choose to ride the powder on, only grumpy old school folk still care about that. But we also know this is assault from wherever you look at it.
Stay safe and be kind people.
WIN: return flights for two with Air New Zealand from Australia to South America via Auckland. Enter here.
---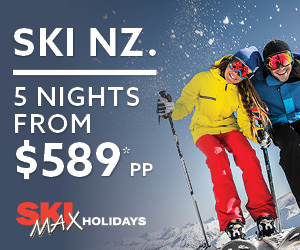 The following two tabs change content below.
Rachael is the name behind @misssnowitall and the founder of SnowsBest.com. A long time journalist and ski writer, she's been published in ESPN Freeskiing, TIME, Powderhound, Sydney Morning Herald, Action Asia, Inside Sport, Australian Financial Review, Emirates Open Skies, Conde Nast and more.
Latest posts by Rachael Oakes-Ash (see all)
Snow News is Good News
Join our mailing list to receive the latest snow news, regular subscriber only giveaways & discounts & offers from our prize partners.