Winter is coming and Australia's ski resorts have it on video
Snow tragics of Australia have gone cray cray this morning as locals in the alpine regions of Australia woke up to blankets of snow.  The ski resorts are celebrating and we have the videos to prove it.
Check out Thredbo Resort today.
Perisher just loving the snow in this video.
Falls Creek kicking up the powder.
Hotham got in early as the snow started to fall.
Mt Buller strapped in and rode down.
These two made us laugh at Charlotte Pass.
Want more? Check out this gallery.
Let's hope the early snow is a good omen for the season to come. Nine weeks and counting.
WIN a ski holiday for two at SilverStar Mountain Resort in Canada. Enter here.
---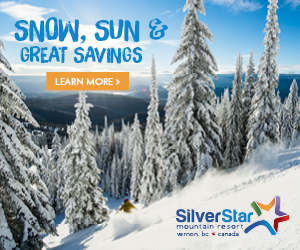 The following two tabs change content below.
Rachael is the name behind @misssnowitall and the founder of SnowsBest.com. A long time journalist and ski writer, she's been published in ESPN Freeskiing, TIME, Powderhound, Sydney Morning Herald, Action Asia, Inside Sport, Australian Financial Review, Emirates Open Skies, Conde Nast and more.
Latest posts by Rachael Oakes-Ash (see all)
Snow News is Good News
Join our mailing list to receive the latest snow news, regular subscriber only giveaways & discounts & offers from our prize partners.