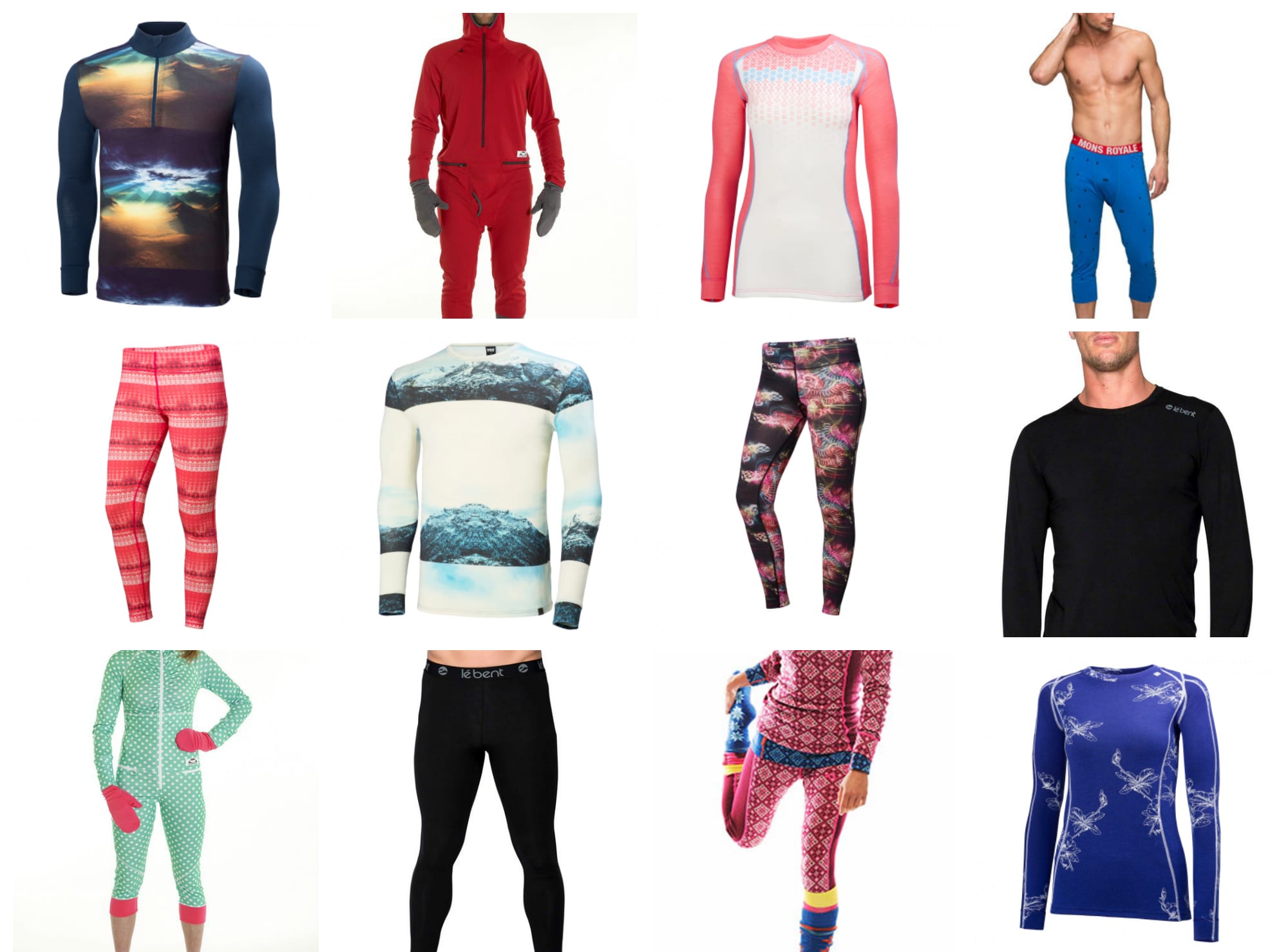 Advanced textile technology now means you can choose base layers with colour, patterns, fit and fabric that matches your personality. Here's 11 rocking products we want in our kit this northern winter.
Corbeaux Clothing
We're loving the Corbeaux Clothing base layer company founded by Aspen locals that ski, Darcy Conover & Adam Moszynski. Clothing is made from environmentally conscious fabrics in a bamboo poly blend and designed to keep you dry as you head up the mountain and warm as you head down.
Women's Jackpot Pant
What they say:
When you are on a hut trip and you finally peel off your wet snow pants to sit in front of the fire you don't want to be in droopy-butt, saggy bottoms, right? Why not a cute bottom you are proud to wear!  US$90 AU$130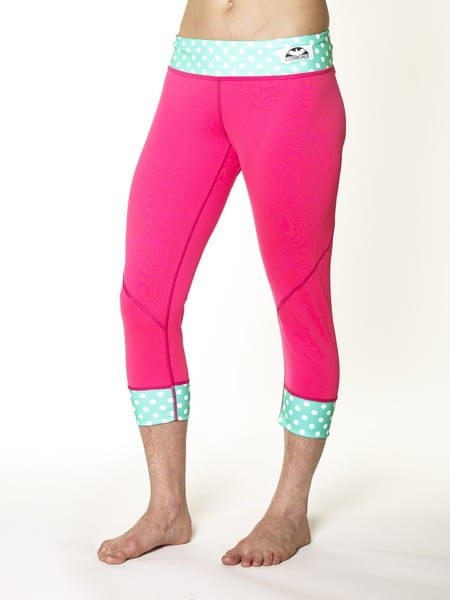 Shandoka Onesie
What they say: 
For those cold powder days when you will be hard-charging and you don't want snow down your pants when you inevitably take that digger! Complete with built in mittens and 3/4 bottoms so no bunching around boots. US$260 AU$370
Skins
Snow Skins were our first base layer when we started skiing. So we are loyal to their cause. A mix of compression and thermal means you get less lactic acid so you can ski longer.
Skins A200 Men's Thermal Compression Long Tights
What they say
Don't let the weather stand between you and your sport. Advanced thermal fabric keeps your muscles at their optimum working temperature whatever the conditions. The engineered gradient compression improves circulation and gets more oxygen to your muscles, so you can perform better for longer.
.85% Nylon – 15% Spandex. AU $139.99 or US$124.99.
Kari Traa
Kari Traa's tag line is 'for nuns and knockouts'. Certainly sets the tone for the quirky fun and bright base layer gear for women from Norway's Olympic medalist skier, Kari Traa.
The Kari Traa Rose L/S top and pants 
What they say: 
Super soft, warm and versatile the Kari Traa Rose L/S is a 100 percent merino wool base layer with a feminine cut and classy design.
The 4-way stretch wool is soft to the skin, breathable and naturally odor-resistant. The roundneck cut will not get in your way while active on the coldest days. Slim fit.
Quality: 100% Merino Wool.
Around US$80 AU$115
The SJØLVSAGT set
What they say:
The Kari Traa Sjølvsagt Set is a functional roundneck top and Pant bottom base layer with an upbeat, trendy look that come ready for the slopes. Super stretchy, quick drying fabric hugs you with softness and wicks away moisture. A feminine cut with the freedom to move keeps you feeling fresh, comfortable and sporty all day long. Slim fit.
Quality: 87% Polyester 13% Polyester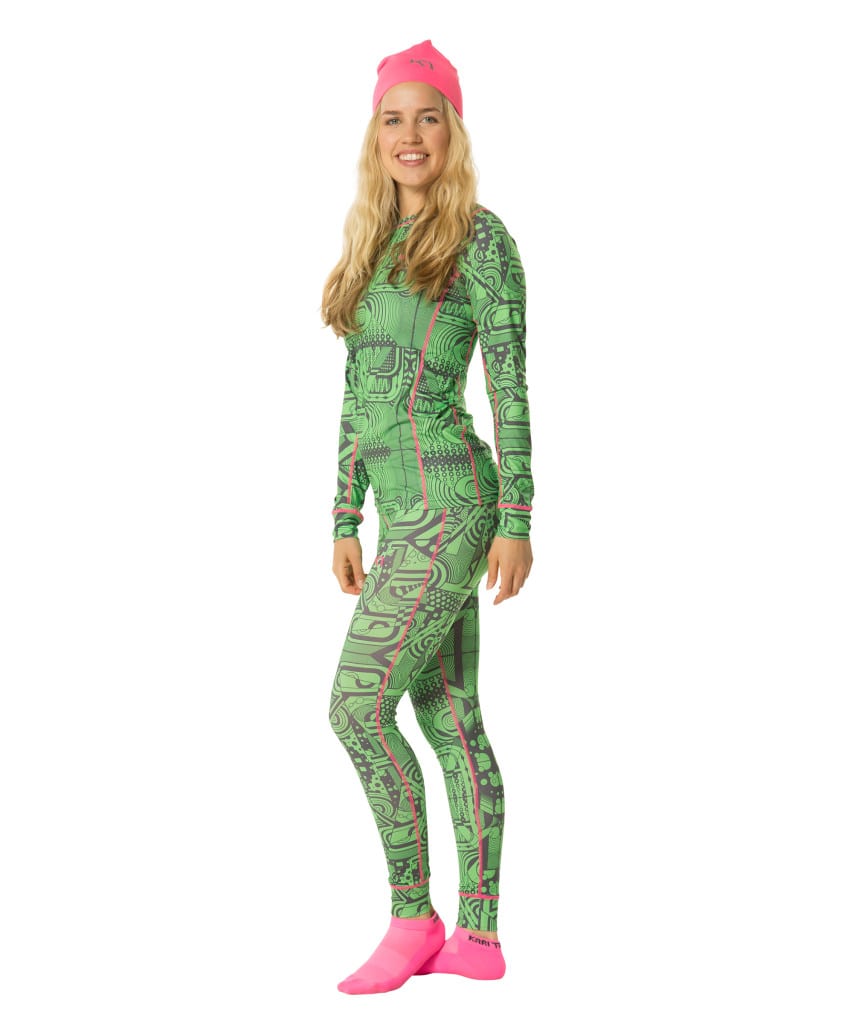 Le Bent
Australian designed and created by a skier and a snowboarder, Le Bent is a delicious blend of bamboo and merino that is soft against the skin. No itching, no smelling, just regulating warmth in a clean fabric for men, women and kids in tops, leggings, balaclavas and socks in an incredible fit.
Mens Le Base 200 Bottoms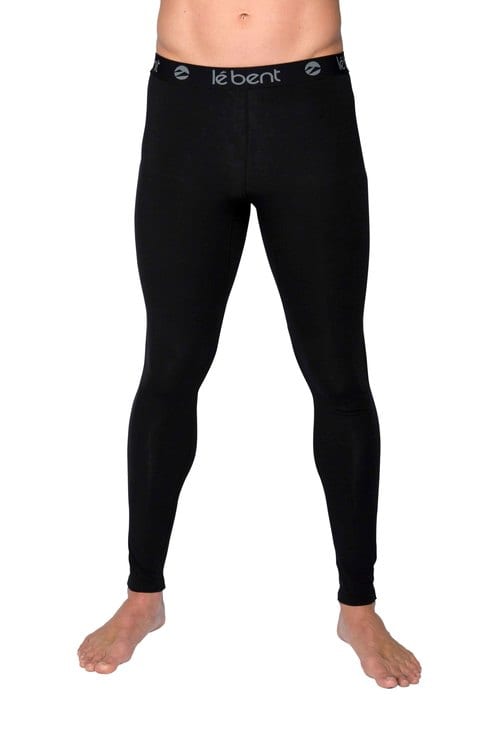 What they say
No itch or irritation with our Platinum Blend of bamboo and merino. Our light weight baselayer bottoms are created with flat seams to prevent chafing, sculpted panels to provide a performance fit and a wide waistband for comfort.  Not just a baselayer, Le Base. For those who want it all down under.
Fabric: 66.5% Bamboo, 30.5% Merino, 3% Elastane US$65 or AU$89.99
Mons Royale 
Kiwi base layer brand, Mons Royale, was founded by free skier Hamish Acland.
The gear is 100% merino from sheep raised in New Zealand and was the brand of choice by the New Zealand Winter Olympic team.
3/4 Long Johns
What they say
We cut these shorter so you don't have to. Bunch free comfort in super soft, warm merino.
No side seams and a single piece gusset make for maximum flexibility and our wide waistband holds them up securely so you can get on with it.
RRP: US$100 AU$140
Helly Hansen
The crew at Helly Hansen have created some wild fabric designs for this winter, and not just for women either. Both genders will benefit from the 100% Merino wool base layers in new funky prints you'll want to wear outside.
Wool Graphic 1/2 Zip or Roundneck for men (from US$110 AU$155)
What they say:
HH® Wool is a 100% pure Merino wool product. Great for cold days when moisture managment isn´t as essential.
W HH WOOL GRAPHIC PANT (from US$95 AU$135)
What they say:
HH® Wool is a 100% pure Merino wool product. Great for cold days when moisture managment isn´t as essential.
W HH WARM ICE CREW (US$85 AU$120)
What they say:
The best wool baselayer on the market. Combining the unique LIFA® fiber technology next to skin to keep you dry, with a premium merino wool exterior with superior insulating and wicking properties.
WIN a Le Bent base layer kit
We're giving away a his or hers top to toe base layer kit from Le Bent in bamboo merino. You could be hitting the slopes in leggings, base top, balaclava and socks.
Simply subscribe to SnowsBest weekly newsletter to be in the running. All subscribers are in with a chance.