Snowsports legend, Jonny Moseley, reveals his favourite places at his home mountains at SQUAW ALPINE in California. 
You may know Jonny Moseley from Warren Miller films, or as a Winter Olympic Gold Medal mogul skier or as an X Games Silver Medalist for Big Air, winner of the US Freeskiing Open in 2000.
Perhaps you've seen his face on the cover of Rolling Stone Magazine or on Saturday Night Live in 2002. He's been on Skating With The stars and co-host of American Ninja Warrior or maybe you've just seen him on the slopes at Squaw.
However you know him, this is his guide to his favourite place of ski residence, Squaw, where he's lived on and off for over thirty five years.
Why Squaw
Parents got me into it. Dad loved Squaw Valley's terrain and my parents loved the ski programs. Mighty mites, race team and Freestyle team. I moved up from Marin after high school and lived there until I retired from competing and started school at Cal.
What's to love
I like to hang with Squaw Valley Alpine Meadows crew. I love a good session on the mountain and enjoying the amazing setting and scene in the Village.
Best coffee
Wildflour Baking Co. The meeting place for adults and kids. Cozy with great coffee and food.
Best apres
Plaza Bar upstairs in the Olympic House. Room to spread out in cozy chairs and booths. Great drinks and killer nachos. Stop by The Slot Bar for the post après scene!
Best breakfast
PlumpJack Squaw Valley Inn. The granola is homemade and suspiciously good.
Special occasion dinner spot
Graham's is a classic. A little retro in its decor but the huge roaring fireplace gives it a living room feel and the food is great.
Favourite event
Pain McShlonkey Invitational is so much fun. Shane was a beloved Squaw pro skier that died in a ski-base jumping accident. He had a huge personality and genuine spirit. His widow Sherry puts on the event which raises funds for great causes in the area and globally.
There is a bunch of funny events like the Hot Dog Downhill and Snowblade Slalom! We are always in costume and the gala goes off. Plan your trip around this event. Trust me.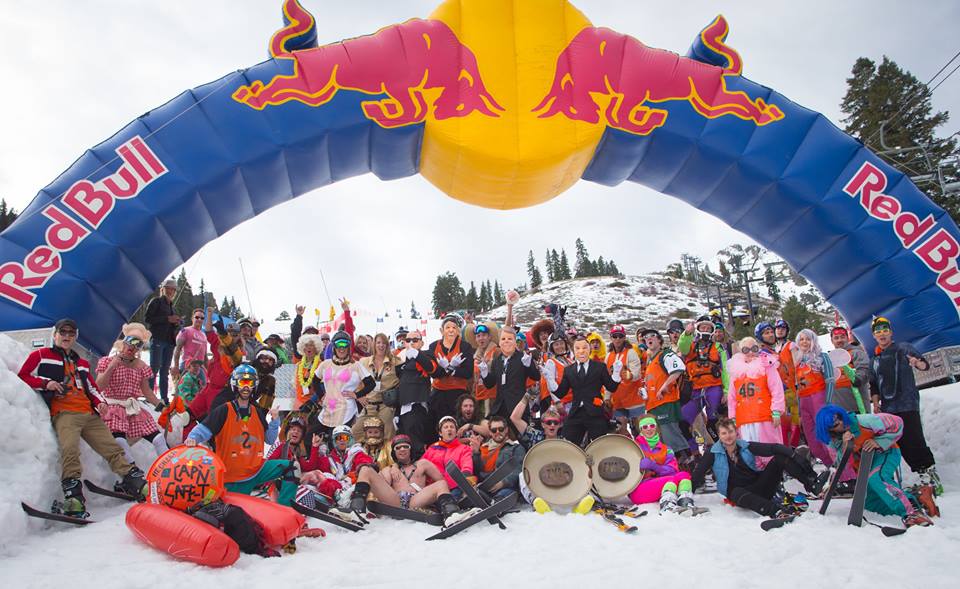 Secret scenic spot
It's a secret.
Favourite run or powder stash
Right between my run, Moseley's, and Chute 75 on the west face of KT-22 at Squaw Valley.
Favourite local character
Susan at Wildflour. Stop in and say hello if she does not get you first. Always happy and psyched to be up early.
What can you get at Squaw you can't get anywhere else in the world
800 inch winters 3.5 hrs from San Francisco. 55 degree powder days overlooking Lake Tahoe. Squaw Valley mountain culture.
If you had to buy one thing to take back with you as a visitor what would it be
Stoke.
Best Squaw memory
1998 Olympic Gold Homecoming celebration.
Read more Insider Guides from locals in the snow at your favourite resorts worldwide