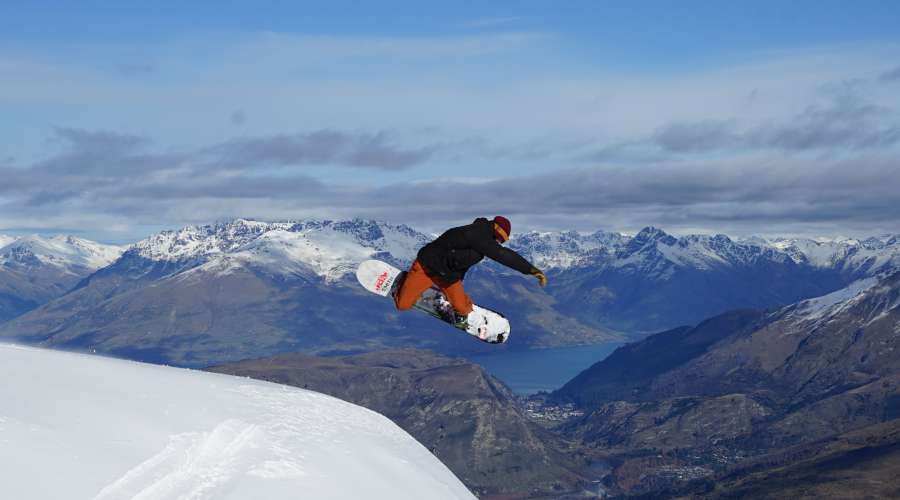 Ski in the morning, hike, bike and golf in the afternoon then hit the town for lakeside sundowners. Twenty four hours in Queenstown never looked so good in spring.
Ski
Picture this. You wake at 7.00am with the sunrise and wander down for fresh juice at Bespoke Kitchen, spring porridge at Vudu Larder or French toast at the lake front Boatshed Cafe. Then wash it down with a flat white before heading twenty minutes up the hill to Coronet Peak for first tracks or above the clouds at The Remarkables.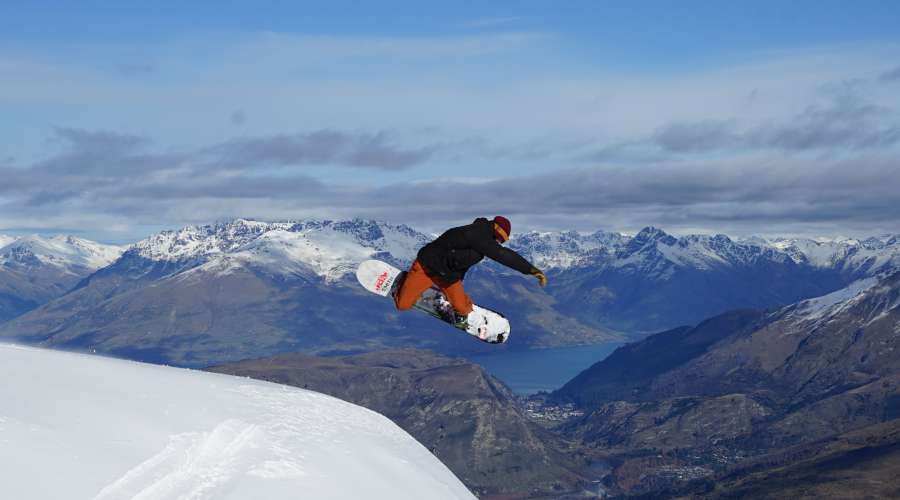 Feeling adventurous? Head over the Crown Range to cruise Cardrona's new chondola or make a day of it and head to Treble Cone for the best views from any resort in the world. The morning is then spent schussing the slopes, making your mark and enjoying some turns under a bluebird sky with soft spring corn beneath the skis. Ski in a t shirt, top up the tan and swap those goggles for sunglasses.
Lunch
All lunch time roads then lead to Amisfield Winery for a chef's tasting menu with award winning wines on an expansive patio and a landscaped lawn. You could spend all afternoon here, should you and your palate so desire or you could lace up the boots and head to the hills around Arrowtown for a jaunty riverside hike to mountain peaks and beyond. Those in search of more wine could climb onto a mountain bike and ride the trail to the Gibbston Valley for cellar door to door touring.
Swing, hike or bike & beyond
There could even still be time for a few rounds of golf at Jack's Point or Millbrook Resort with a side trip to The Hot Pool Onsens perched cliffside at Arthur's Point for open air soaking in a private pool at dusk. Days are longer now so sundowners are a must at 6.30pm as the sun dips over the mountain peaks leaving shards of light to dance on the lake. Head to Eichardt House Bar or The Lodge Bar or The Sundeck rooftop lounge bar and sup on local gins and winning pinot gris with camera in hand.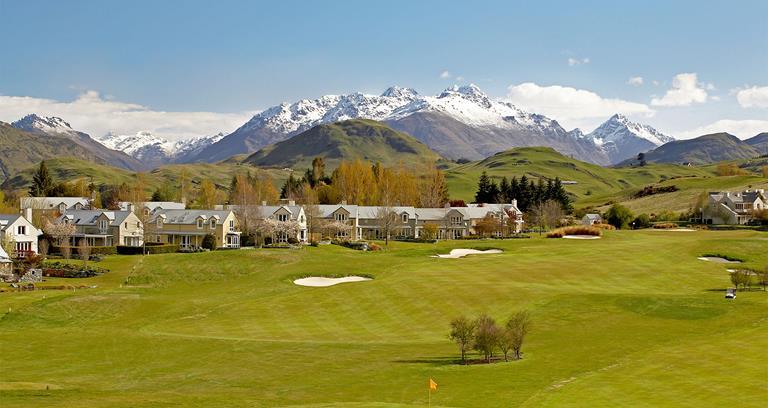 Chow down
You've probably made a few new friends by now so invite them along for dinner at Madame Woo's for fun Asian fusion, Rata Dining for Michelin styled fare, The Cow for pizza on a deck or Blue Kanu for Polynesian goodness.
Then it's late night drinks in the courtyard at Barmuda under the clear night sky or in the vertical garden at The World Bar.  Revellers then head to the upstairs martini bar at The Bunker or to The Cowboy Bar to channel their inner bucking bronco.
Sleep over
Looking for luxury? Lay your head on swanky cotton at The Sofitel downtown or The Rees on the lake, the discerning will slumber at Matakauri or Azur Lodge just outside of town or slip under possum furred coverlets at Eichardt's downtown. The stylish will slip into The Spire Hotel in Church Lane, and those wanting to be close to the action downtown can choose from Novotel, Rydges, Crown Plaza and The Millennium and flash packers can head to Nomads.
Wherever you choose to get some shut eye you know you will be stunned again by the spring vistas of white tipped peaks with green pastures below in valleys that wind from azure lake to azure lake. Eat, ski, golf, hike, wine, repeat.