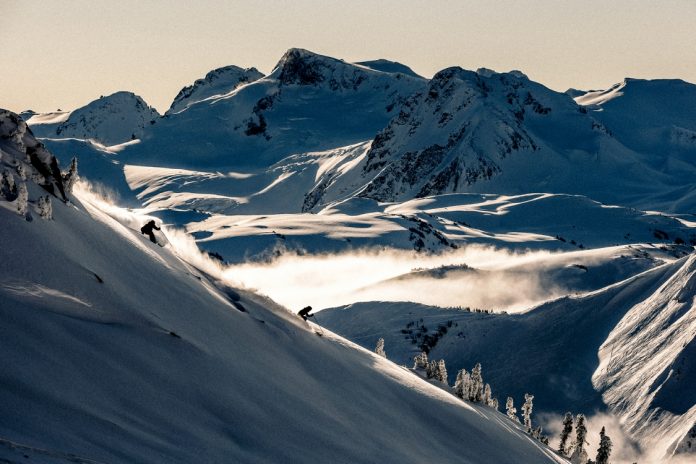 British Columbia. Canada. It's the land of moose, Mounties and mountain ranges. But for those in the snow, this mammoth province is so much more, with experiences unlike anywhere else in the ski world.
From the harbourside city of Vancouver, to the historical downtown Main Street of Fernie and the peaks of the Rocky Mountains, British Columbia delivers more than your average ski holiday.
1. Size matters.
You don't get bigger mountains, bigger terrain, bigger snowfall and bigger vertical than you do in BC. British Columbia itself spans over 944,000 square kilometres with 13 major ski resorts, more than two dozen community ski areas, and over 30 heli and cat-ski operators.
Whistler Blackcomb alone has more than 8,000 acres of skiable terrain (the largest ski resort in North America) and Revelstoke Mountain Resort has the most lift-accessed vertical terrain in North America at 1,713 metres, including a 15.2km long run called The Last Spike. If you're looking for pitch too, then BC has it, the world isn't flat here.
Did we mention Kicking Horse Mountain Resort, which boasts 99 black and double black runs?
2. Canadian culture.
If you want to live like the Canadians do (laid back and chill) and embrace what the Canadians embrace (each other and winter), you can't go past their favourite food and drinks. Start with a Caesar.
Canada's favourite cocktail is made with Clamato juice and gives the Bloody Mary a serious run for its money – you'll be able to find one at just about every pub and restaurant, offering a variety of garnishes, or even a build-your-own garnish option including chicken wings, onion rings, mini burgers.
Be sure to order a poutine to go with your Caesar. You can never go wrong with this combination of cheese curds, gravy and hot chips (although there are often variations on offer at restaurants – we recommend a butter chicken poutine). Then sit back, relax and watch a game of ice hockey (the Canucks are BC's team, based out of Vancouver) in a sports bar. Better yet, head to a local ice hockey rink and watch one in person, or better still, try your hand at a game on skates yourself.
3. Road trips with views for days.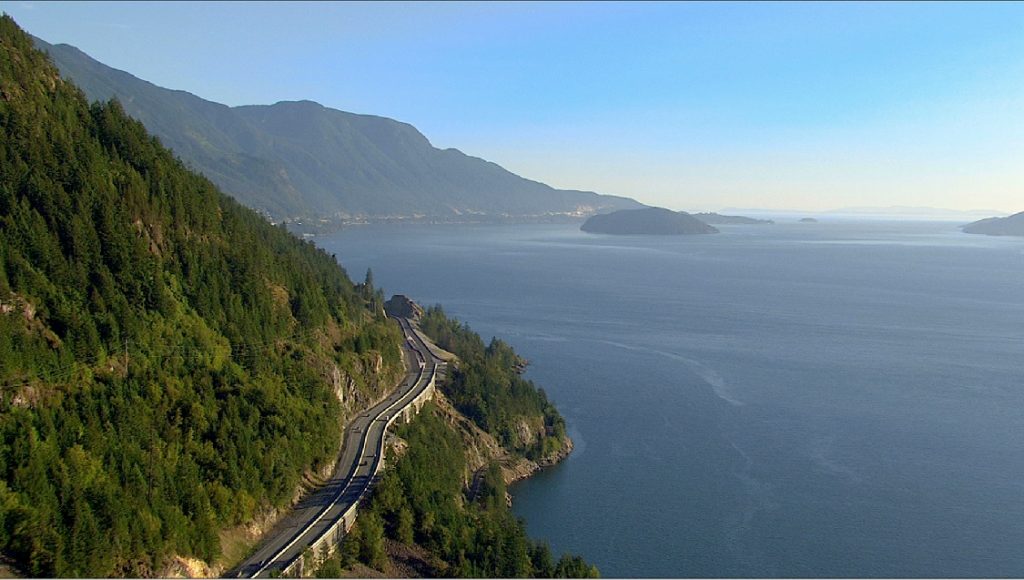 British Columbia has some of the most beautiful scenery in the world and just a drive between ski resorts can provide endless gorgeous vistas.. Those heading for Whistler Blackcomb will love the Sea-to-Sky Highway route from Vancouver featuring stunning views of the ocean and plenty of pit stops along the way, including the Sea to Sky Gondola and the charming mountain town of Squamish.
Head to the Powder Highway for views of rugged mountains and to feel truly connected with the wild. Drive between Revelstoke Mountain Resort and Golden and experience Rogers Pass, used initially by the Canadian Pacific Railway Company to provide railway access from the east coast to the west coast of the country, or simply drive into the ski town of Fernie and watch your jaw drop.
4. Variety of resorts.
Looking for a world-famous resort that offers up a large village, extensive dining options and enough shopping to entertain you on a day off the mountain? You can't go past Whistler Blackcomb, just a two hour drive from Vancouver.
Want something a little smaller, family-friendly, and ski-in/ski-out? Big White Ski Resort, Sun Peaks Resort, and SilverStar Mountain Resort are all great options that offer a variety of terrain in a cosy mountain setting, and you can generally ski right out of your front door to get to a chairlift.
Looking for off the beaten track with no crowds to speak of? RED Mountain Resort and Whitewater Ski Resort are as authentic as it gets – these homegrown resorts offer incredible snow and no lift lines. Stay in the nearby towns of Rossland and Nelson and immerse yourself in true laid-back Canadian vibes.
Something a little more intense and challenging? Visit Revelstoke Mountain Resort and join the other hardcore skiers as they explore this playground of a mountain.
5. So much more than just skiing.
Try the ice-fishing at Sun Peaks Resort, the ice-climbing tower at Big White Ski Resort, the snowmobiling in Fernie, the dogsledding in Whistler Blackcomb, the Capilano Suspension Bridge in Vancouver. If downtime is more your thing, then you'll be sure to find plenty of relaxing options across winter resorts in Canada – including spas (try Sparkling Hill close to SilverStar Mountain Resort and Big White Ski Resort, for a Swarovski-encrusted slice of heaven, or Scandinave Spa near Whistler Blackcomb for soaking under the sky).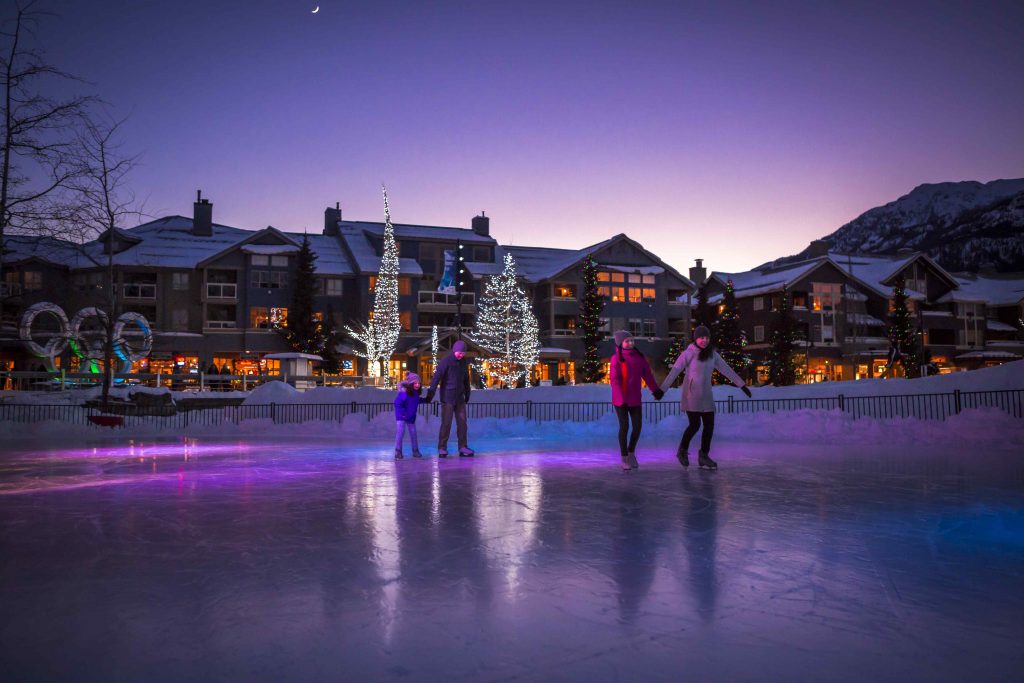 6. Ease of travel.
With direct flights from Melbourne, Sydney and Brisbane right through to Vancouver, and quick – and cheap – connections to other cities within British Columbia, it's a surprisingly straightforward process to get from Australia to British Columbia. Most flights land in the morning in Vancouver, so you can easily arrive in resort by the afternoon, get your ski gear sorted and a great night's sleep in preparation for a full day on the slopes the next day.
7. Two words – heli skiing.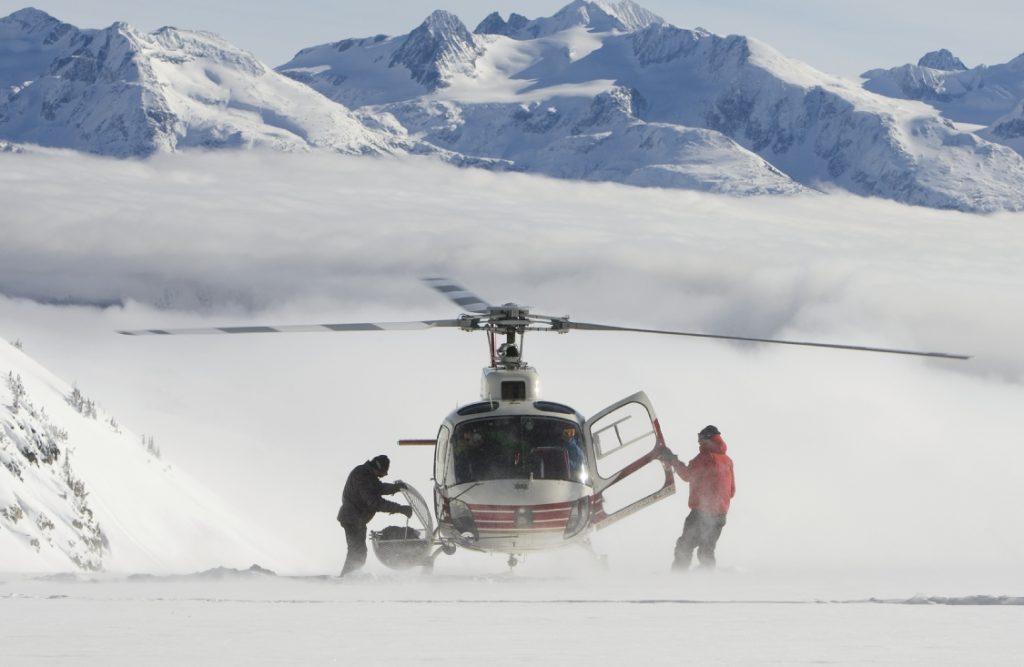 British Columbia is the birthplace of commercial heli-skiing in the 1960s and for good reason. BC is blessed with consistant snowfall, quality powder, an incredible amount of terrain, and helicopters to ensure access to it. Today you can choose from multi-day heli-ski experiences in remote fly-in lodges, to single-day trips.
Those who like their skiing a little more laid-back and a little more cost effective can also choose from both multi-day and single=day cat skiing across the province. RED Mountain even offers cat-skiing from an on-mountain location with cat-ski laps costing just $10 a pop – just meet the cat on the mountain.
For more information skiing and snowboarding in British Columbia – along with the road trips, the activities on offer and, of course, the scenery – click here.