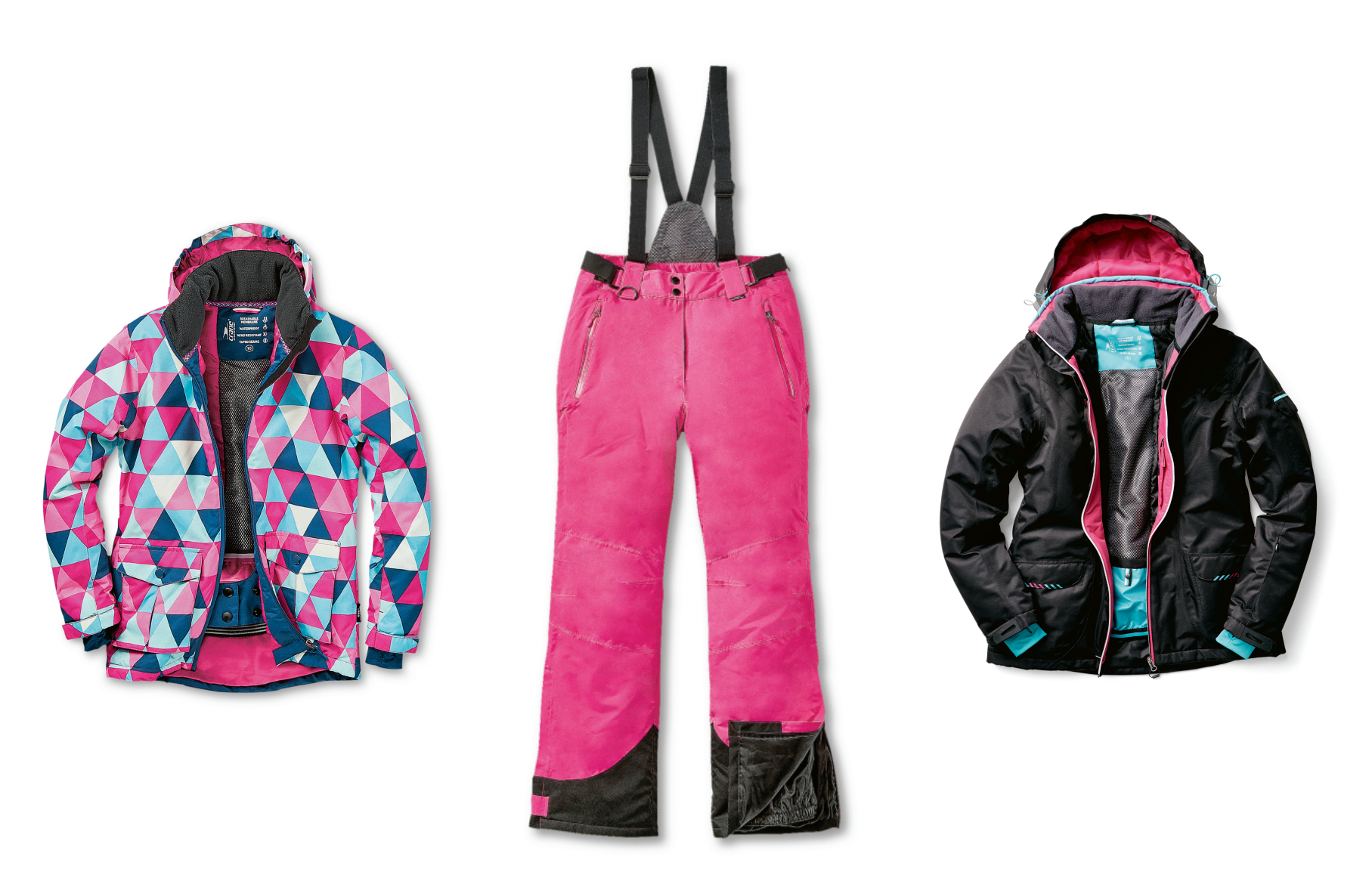 With winter on the horizon, ALDI Australia is thrilled to be launching its latest range of quality Snow Gear as part of its Special Buys collection, available from Saturday 20 May, while stocks last. The popular range features stylish snow apparel and accessories exclusive to Australian customers with everything from jackets to goggles and under layers at ALDI's incredible everyday low prices.
ALDI's Snow Gear Special Buys have been specially developed to provide shoppers with affordable, functional and high-quality products that the whole family can use and enjoy on the ski slopes this year. Each item in the new range has been specifically tailored for Australian conditions, these include:
Crane® Snow Extreme apparel, which features specialist snow wear garments that are ideal for adults and kids who require exceptional value and quality ski or snowboarding products. Casual as well as serious users will benefit from the high functionality of these items.
INOC® apparel, which is a top-of-the-range premium collection that's suitable for all seasons. Alpinists and hard-core users will benefit most from the superior functionality of the garments and accessories in this exclusive collection.
Parents looking for great quality snow gear for their kids this year, will be pleased to know that ALDI's affordable collection is bursting with colour, fun and plenty of high-performance features.
ALDI's 2017 Snow Gear collection will keep the whole family warm, dry and carving up the slopes with ease this winter. There are a number of special product features that have been built into the designs for this year's range such as a Waterproof Rating, Wind Resistant Fabric, Utility Pockets, Ski Lift Pass Pockets, Fully Tapped Seams, DuPontTM Sorona® Wadding and more.
Prices start from as little as $6.99 and cap out at $119.99 for a selection of outerwear, base layers and accessories for adults and kids.
Read more: Righteous Australian Skier Boycotts Aldi
Press Release