An in-between winter fix of sun and adventure, took my partner and I to the beaches of Sri Lanka, the chaos of India and the tranquil mountain ranges in Nepal. Although it was not long before the itch began, December was approaching and we needed to go skiing. 
Whilst Gulmarg, India was on the top of our hit list, the Australian government had issued a Do Not Travel warning to Kashmir. Whilst this may not have deterred us from travelling to most destinations, it meant that if we were to have a skiing accident, we would not be insured at all. This was a blessing in disguise; it encouraged us to look into even more exotic ski destinations.
We wanted adventure, snow, and bang for our buck. As we were already out of the country we also needed the ability to enter a country with a Visa on Entry.  Kazakhstan recently allowed Australian Citizens to enter the country with a visa on arrival, giving you 15 days, free of charge.
Kazakhstan was clearly ticking all of these boxes. To start with, they obviously know their winter sports, Khazakstan hosted the 2011 Asian Winter Games and submitted a bid for 2014 Winter Olympics and the 2022 Winter Olympics. So we decided to discover what is making the Central Asia country a coveted ski location for those looking further afield than Europe and Japan. Even Prince Harry has made the trek.
Touching down in Almaty, the former capital and now biggest city of Kazakhstan, a lovely lady sitting next to us asked "Are you visiting family or friends here?"
We politely replied "No, we are here to go skiing!" with an excited spike in our tone. The look on this lady's face was extremely puzzled. "So you do not know anyone in Kazakhstan? No one is coming to pick you up?"
Gulzhan swiftly took us under her wing and gave us a ride into town and helped us pick up our ski gear from DHL, introduced us to her family, and even dropped us off at our accommodation.
Later in our trip Gulzhan invited us to her home for a meal, we even took her husband and kids skiing with us.
Like all Kazakhs we met, this family was extremely hospitable; we really enjoyed exchanging stories and experiences from our parts of the world.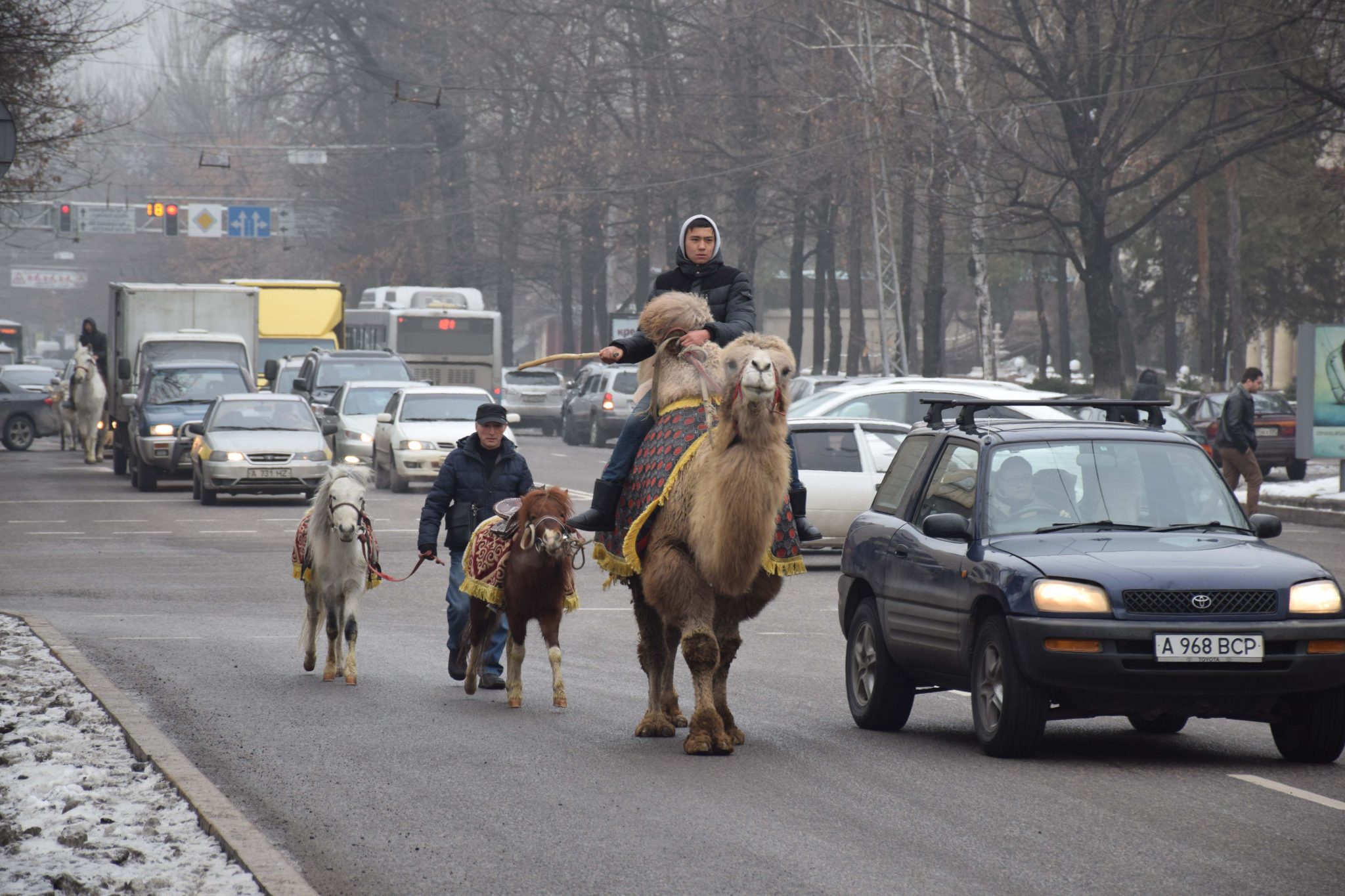 Through extensive research and completely broken translation, we managed to find a bus route from the city to Shymbulak Ski Resort (Look out for the number 12 bus, it takes almost an hour and costs about 30cents). Shymbulak is lift accessed to 3200 metres and nestled in the upper part of the Medeu Valley in the Zaiilisky Alatau mountain range.
Arriving at the gondola terminal, you then take the world's third longest gondola up to the resort area (4.5kilometres) over looking the highest skating rink in the world, and Almaty city. There are hotels should you wish to stay on mountain. Most locals will venture up to the resort for a near-by city escape, to be seen in their newest outerwear, or eat an expensive lunch (Costing no more than AU$10-15).
Very few locals made their way off-piste, leaving  fresh tracks for us all day, every day.
The cheeky 10-15cm of snowfall each night, followed by bluebird days were conditions we had not experienced this consistently, ever. Although, we were assured that we had been lucky with timing.
Shymbulak is not a large resort (though the vertical rise is 920 metres), however it is extremely modern, cheap, and has some great off-piste skiing with snow that would rival Japan's. Lift prices varied from $8 to $40 depending on the day of the week.
Kazakhstan is a beautiful adventure not to be missed; the skiing here is really just the cherry on top – a tasty one at that.