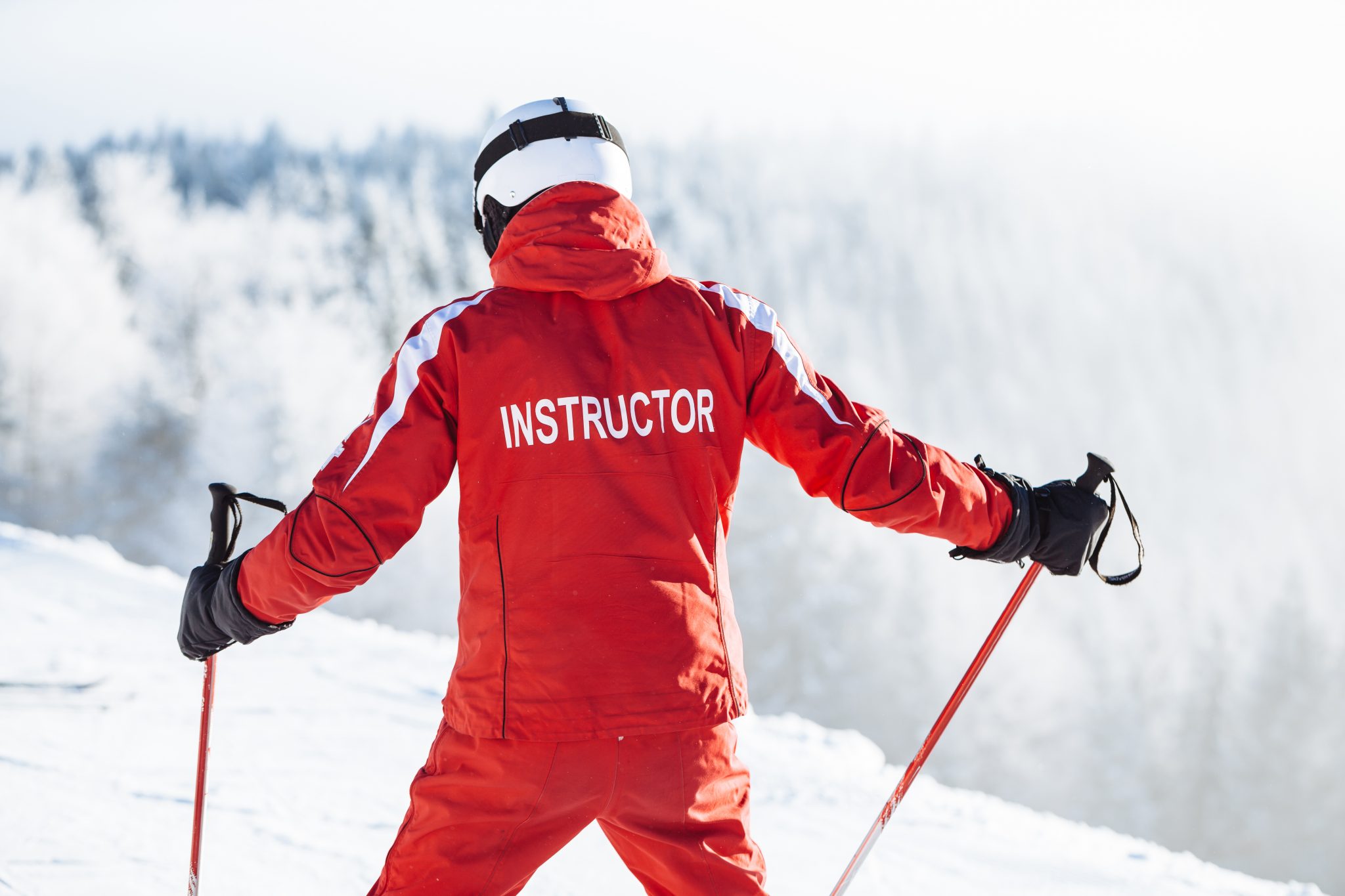 Ben Rourke wanted to be a ski instructor, then he did the course and now he knows better. 
When I first saw Thredbo's famous Austrian boys carving up Crackenback with perfect turns back in the '80s. I was in awe and really wanted to ski like this, on all terrain, groomers, steeps and powder. Not to impress "Captain Aspen and Lady Vail" so much, but because I absolutely loved how they looked, how they skied, everything.
I was obsessed with snow and mountains since I learnt at Perisher Front Valley aged 3, and wanted to master the art of skiing –  and I wanted it more than finishing University with a pass average. Besides, Ps make degrees right?
Seeing friends get Level 2 CSIA (Canadian Ski Instructors Association) qualification, and their flashy instructors uniform while on my first trip to Whistler, BC set my determination in stone. Deliver more pizzas, party less with uni friends, still enjoy last minute weekend trips with mates to Thredbo and Perisher and save for that ultimate goal, Whistler CSIA for the following season.
Soon enough, with pennies desperately saved I was back in Whistler for the winter of '95/'96 and signed up for a Mike Dempsey seven week ski improvement course that would, if I passed, give me my CSIA level 2.  After making friends with our tour group of about 30, our first week saw us skiing hard by day and laughing at après over trays of nachos and 'wings, numerous Kokanees and cheap South American reds by night.
Then reality set in. Our Level 4 Top Gun instructors weren't just awesome skier and jokers, they had a tough job to do teaching us and stopped the gags. We had to concentrate on technique and slow down, break down our turns with snow ploughs, and feel like beginners, all over again. What was this nonsense we were paying to endure, standing around freezing, while our friends back home are kicking back at the beach?
Those with rear entry boots and skis too long (200cm GS race skis back then, mid '90s) were told to lose their "pot plant holders and planks" and get new boots and shorter skis, so they could learn the art of turning. Investing in decent gloves and thermals was also a must to stay warm on those brutal minus thirty degree days. Not to mention those cursed new boot blisters before they burst.
For our instructors teaching our group of experienced and advanced skiers to improve is hard, as old habits are set in stone and not easily broken. I'm sure it was an instructor who once said "imagine you're Humpty Dumpty, going real fast, but you're technique's getting messy as you start to lose control, then boom, epic yard sale. Well, its our job to get Humpty back together again!"
Unsurprisingly many of the more modest members in the group (including several wiser girls) excelled at re-learning, not distracted by many of us testosterone laden boys afflicted with the eternal need for speed and finding fresh tracks.
Sure enough though, bit by bit our techniques were rebuilt with determination (and frustration!) and we all improved significantly. After most of us passed our nerve racking exams as Level 1 or 2 CSIA, we were tested again on the double black Sudan Couloir atop Blackcomb Glacier – one of the steepest inbound runs in North America.
Sudan is potentially deadly if you lose it up top and slide out of control to the bottom past the rocks – as I did on my first attempt the year before. Getting to the bottom in control was a blast, and a relief, reinforcing just how far we'd come as newly qualified instructors.
Working voluntarily as an instructor for two weeks to then get a job instructing taught me a lot about the reality of this profession. You're responsible for your class, helping beginners back up on their feet time and time again while its puking down, you're missing the fresh powder and earning modest wages for your efforts.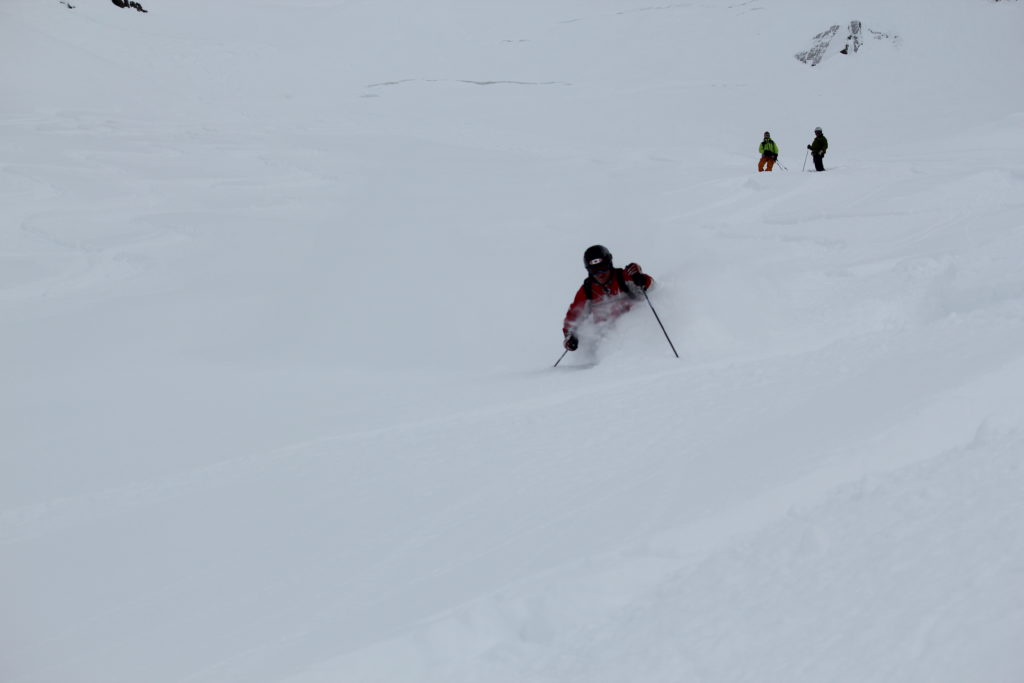 If this reality is not your thing, its no surprise. Many qualified instructors go onto full time instructing, chasing the endless winter between the northern and southern hemispheres, and I take my helmet off to them in respect.
For the rest of us though, the instructing course has been a great experience getting many of us confident to take on tougher runs and resorts, and ultimately ski deep powder while at least feeling like a pro. The course certainly achieved that and I've since enjoyed some epic trips to resorts renowned for steep and deep powder in Canada, US, France and Japan.
Twenty years on and I'm now married with three sons who all love skiing. Thredbo, where my wife and I got married, is like a holiday home we love returning to with family and friends in winter and summer.
Helping teach our boys is great, but to see them improve and happy after lessons with a professional is priceless. Our eldest, now 10 gives his grandfather and I a great run for our money, and hopefully for many years to come we'll have no end of fun skiing happily with family and friends.
So to the many ski instructors past and present who taught me and my kids to ski, I salute you. Truly.