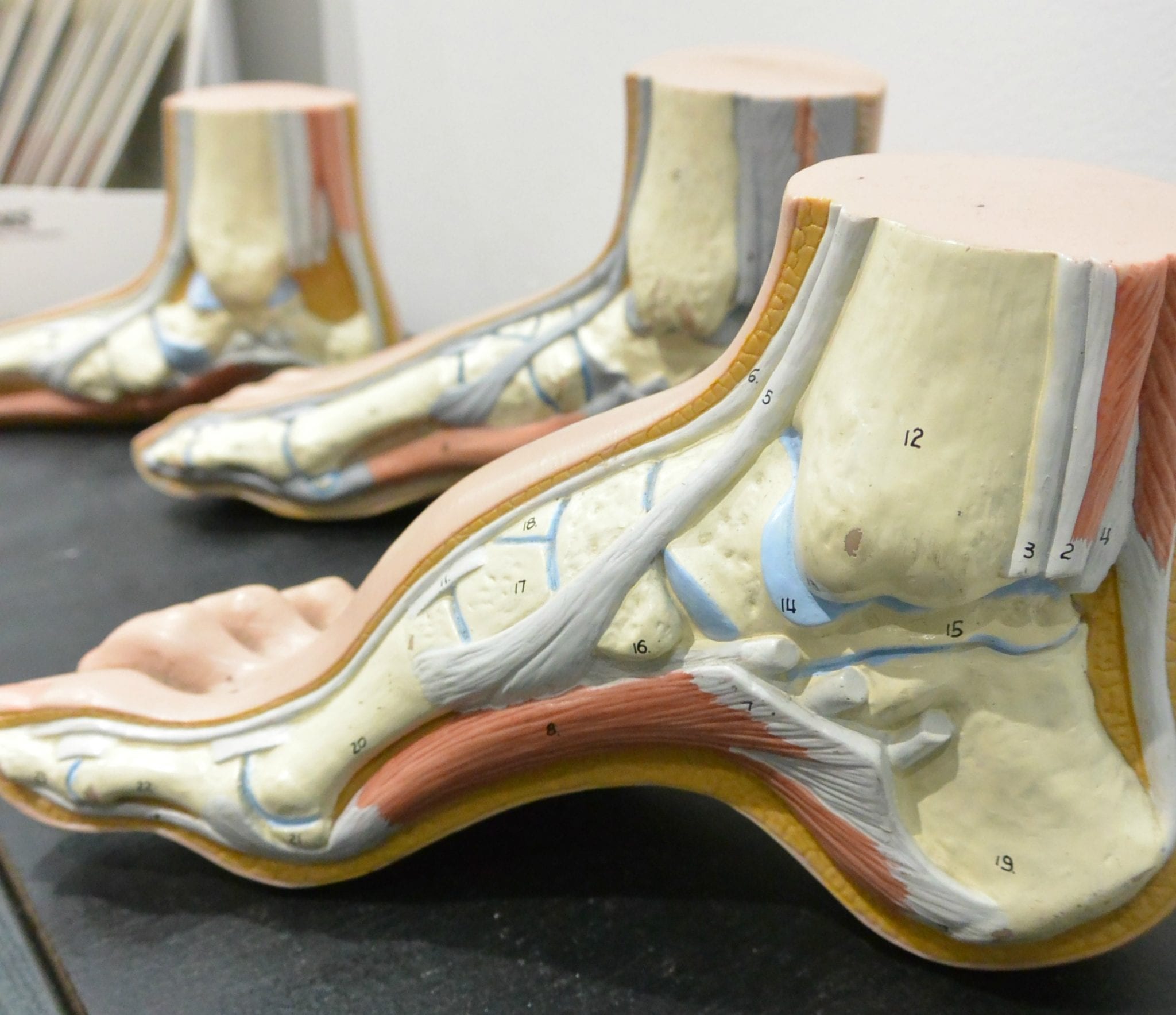 Why Boot fitting is an on snow job. You can't test your boots in the city.
My toes hurt. It is ski season and the middle of the powder snow storm of the millennium. This doesn't bode well.
After two runs my left foot is screaming pain and I am now waiting for one Andy Burford to finish fondling the feet of the woman sitting next to me. We're both in Jindabyne Sports in Thredbo's village square holding up our feet like show and tell and pointing out the red marks our ski boots have left behind.
I have been waiting fifteen minutes during which I have witnessed one bottle of wine, a bottle of Scotch and a muffin being delivered to Andy by happy customers who have rediscovered the joy of skiing in boots that actually fit them.
I am beginning to think these gift givers are plants, till I remember Andy didn't know I was coming.
Skiing in ill fitting boots can be total hell.  I won't bore you with my own boot pain stories, suffice to say I have been fitted into boots akin to bath tubs on my feet, boots that have cut off the circulation to my toes and boots that are more suitable to ninety year old grandmother on a blue run than the extreme ski pro I think I am and Andy knows I am not.
So here I sit, waiting for 'god' to fondle my feet, eyeing off the fresh muffin he's been given and wondering how it would taste with that bottle of wine.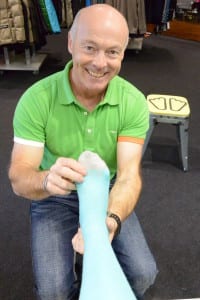 "I took up boot fitting after race coaching" says Andy. "I was so sick of these race kids having boots that didn't fit them properly and compromising their skiing ability and I realised someone should be doing it. So I did."
Enter Interschools racer type with daddy's credit card into the shop who after ten minutes with Andy discovers his current boots are too big for him while I am waiting for my adjustments. Again, I think he is a plant. Again Andy didn't know I was coming.
"Most people don't realise you don't leave your boots in a drying room" continues Andy.  I have to confess I didn't know this either.
"There's only one real boot on the market that has a plastic that loses it's memory, the rest will bounce back to their default position if the plastic is heated too much. So all that personalised fitting just for you is then lost and you're back in pain."
All the while he chats he holds my feet in his hands and eyes up my bunion and I listen to everyone else dropping in and telling him their feet woes, begging for attention and dropping Aspen into every sentence they can.
Turns out my ski boots and liners and even my footbed are all wrong.
I had been sold a 23.5 boot that's 275mms which is too short but a 24.5 will be too long. My ankle is whippet thin (Andy says that is a good thing for romance) but the front of my foot is as broad as the Nile.
So he puts me in a Dalbello boot that grips my ankle, is a 23.5 but 282mms so I still have super control. Then  he gets about his business. Pounding out room for that unsightly bunion and creating a foot bed to put my knees where they should be (no comments please).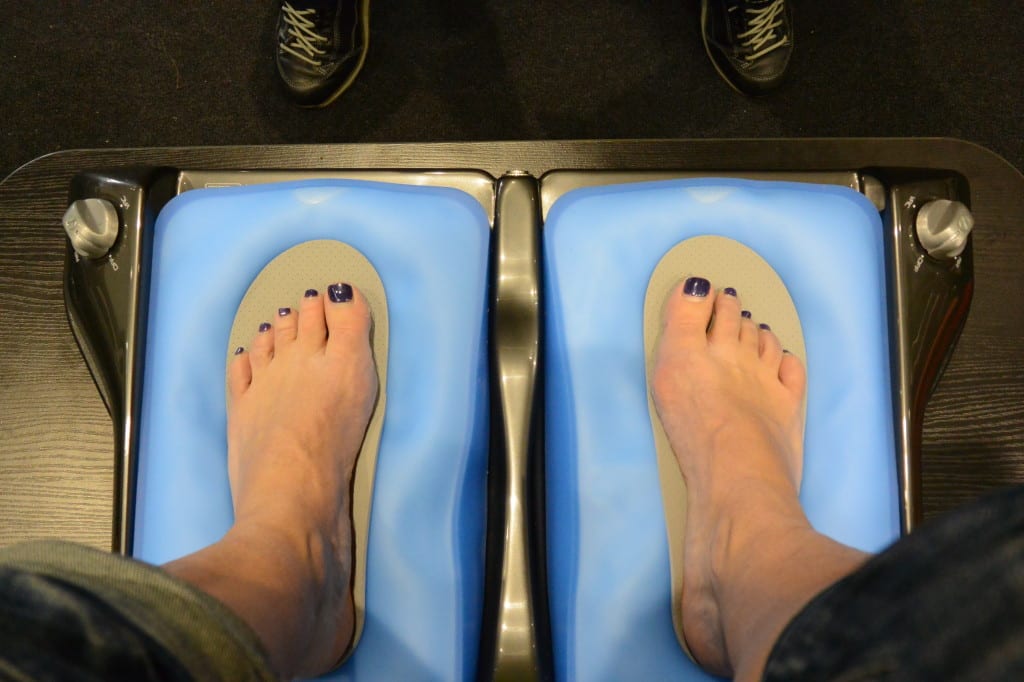 I'm pretty pleased with the result. Then I go skiing.
Why on earth would anyone, anyone I tell you, consider buying a boot in the city, hundreds of kilometres from a ski resort?
I go for a run in my new Burford boots, a simple blue intermediate run, and it is not long before I imagine those on the chairlift are pointing at me and calling ski patrol.
"There's a woman on High Noon who clearly shouldn't be allowed out of the Friday Flat beginner area, she needs help, stat."
That's how much pain my feet were in and I question Andy's god like status while I am clearly in hell.
So I skied back in, one side step at a time, and back to Andy. He could see the pressure points on my feet and the places on my shin that were causing grief. You can't see that in a city shop.
A few adjustments and we were back in business for the next day's powder storm. Phew!
The next couple of days I had minor adjustments made until my boots became like a second skin and my boots were more responsive than ever and therefore my skiing improved instantly.
There was a stage where I thought the bottle I would be buying Andy would be arsenic, not Italian chianti, but perfection takes time when you have feet like mine and I would never have got to the point of ski boot goodness if I had to drive seven hundred kilometres back to my boot fitter each time.
By the time I was skiing thigh deep powder without foot pain I realised why Andy has a god like reputation, a fully booked schedule plus wait list and a gift swag bursting with booze.
Update: Andy Burford is taking boot fitting appointments in 2017 at The Boot Fitter on the Alpine Way at Wild Brumby.
Oh, and just for the record I paid for my boots and fitting so this is by no means a contra post, for the cynics amongst us.
Read more on ski boots, gear and more on boot fitting here.
Join SnowsBest and Miss Snow It All on Facebook, Twitter and Instagram