One sure fire committed Australian skier intends to ski the length of the Australian Alps in one go this winter, starting at Mt Baw Baw and finishing at Mt Bimberi.
Huw Kingston's Alpine Odyssey will be a mix of backcountry and commercial ski resorts as he links from one to the other.
In a journey expected to take some 50 days he is aiming to raise $50,000 for Save the Children's Our Yarning project. The Our Yarning Project support reading and literacy in remote indigenous communities of Australia with Aboriginal story books that give children a range of stories that reflect their background as colourful, engaging learning resources.
Starting in late July, Huw will traverse some of the most rugged country in Australia, diverting to ski at Lake Mountain, Mt Baw Baw, Mt Stirling, Mt Buller, Mt Hotham, Dinner Plain, Falls Creek, Mt Buffalo, Thredbo, Charlotte Pass, Perisher and finally Selwyn Snow Resort.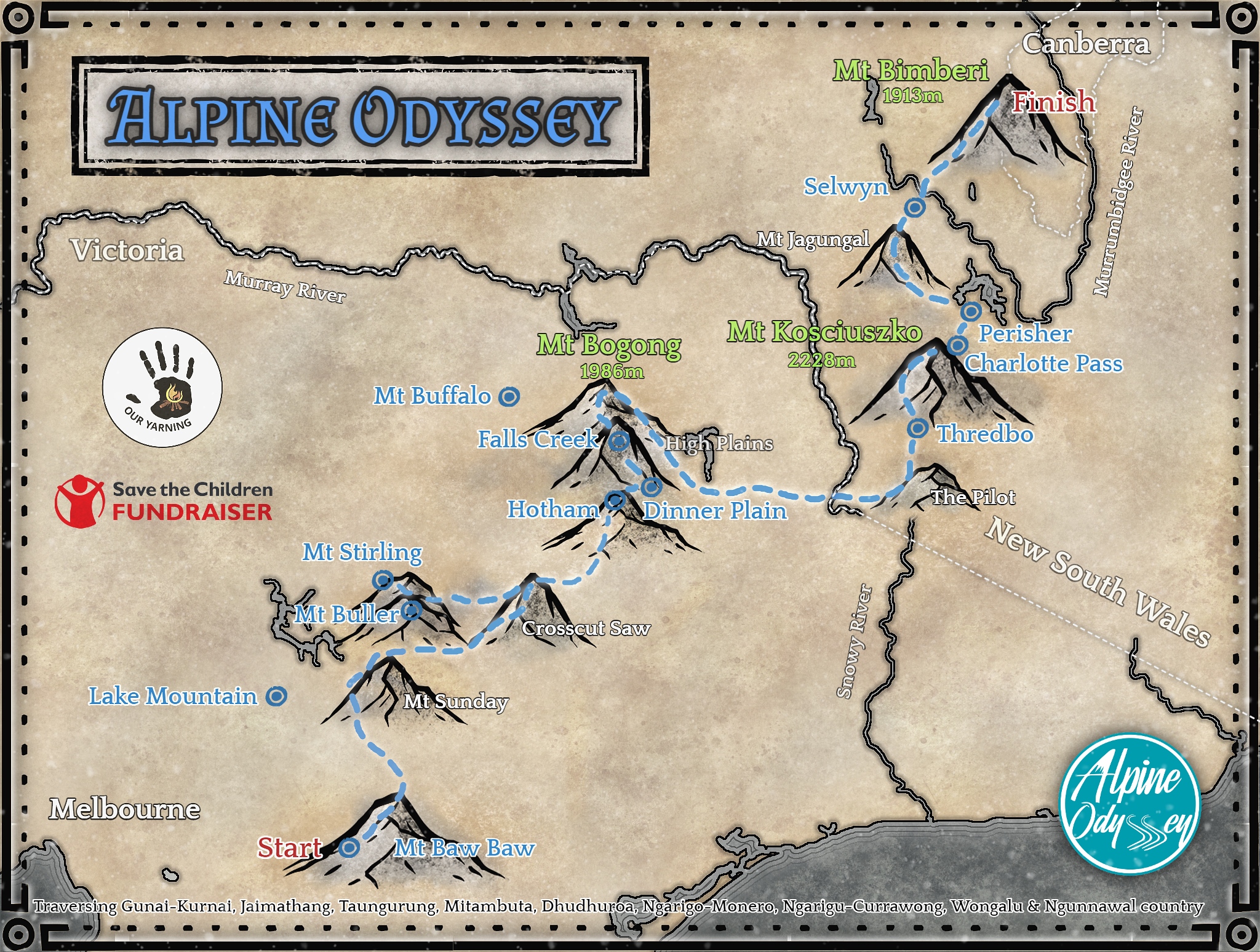 "Through my Alpine Odyssey, I'm hoping to raise $50,000 for Our Yarning," says Huw who first traversed the alps in 1997, but did not include the resorts on that journey.
'This wonderful Our Yarning project produces books for Indigenous Australian children, written and illustrated by Indigenous authors and illustrators, telling their stories, stories that are so important to retain in Australian culture."
Supporters can donate to the fundraiser or "purchase" a ski resort or peak. The adventure is supported by The North Face and many of the resorts he will visit.
'We are very excited to share in the excitement and generosity of Huw's Alpine Odyssey.' says Dr Julie Owen, Cultural Advisor for the Our Yarning project and Nurrunga/Ngarrendjeri woman.
'With stories from the sea, the desert, the mountains and along the river, the books capture the imagination and hearts of children to learn to read, and to love stories that portray their own lives and heritage. I look forward to cheering Huw on up in the cold country, from warm sunny Broome.'
Support Huw Kingston's Alpine Odyssey here.