With coronavirus curves being flattened, the Australasian snow industry is more hopeful than ever that there will be enough lifted restrictions come winter to allow for some kind of season in either or both nations. 
New Zealand are currently on the last day of their highest lockdown level, a highly restrictive alert Level 4. Tomorrow they enter Level 3 and maintenance can resume on their ski fields.
If their numbers remain low and alert levels continue to drop, they could open by late June. But the ski resorts still need alert Level 2 to operate locally and alert Level 1 to operate domestically and they won't do it if they don't break even.
Either way, they revealed how that could look last Friday and it includes capped numbers, maybe only partial areas of resorts open, tail gate style picnics in the carpark with passengers of each car and other options all being considered.
Australia's resorts are proudly ski in and ski out with entire villages of accommodation, restaurants, cafes, retail and the like perched on the mountain where we ski and snowboard and that provides a whole other bag of health issues during a pandemic. Not least, what happens to local health services should a hotspot break out.
Ski resorts in the USA were given mere hours last March to close operations by the governors of their respective states. In contrast we have months to prepare for every scenario, with input from the management of those international resorts. Australian resorts have also had the benefit of being allowed to continue construction and maintenance during the COVID-19 government restrictions.
So if the restrictions do lift a little and allow for a July opening, what could this season entail? Ask the Aussie resorts what's ahead and for the past five weeks you'll get the same people giving the same quotes that mean the same thing – "It's up to the health and government authorities, but we're preparing for a reduced season none the less." 
We reached out again today, and the answer hasn't changed. So we thought we'd have a stab at how the Aussie resorts could operate from July 2020 should travel and health restrictions lift. 
How do you think they'll change operations this year if that happens?
Chairlifts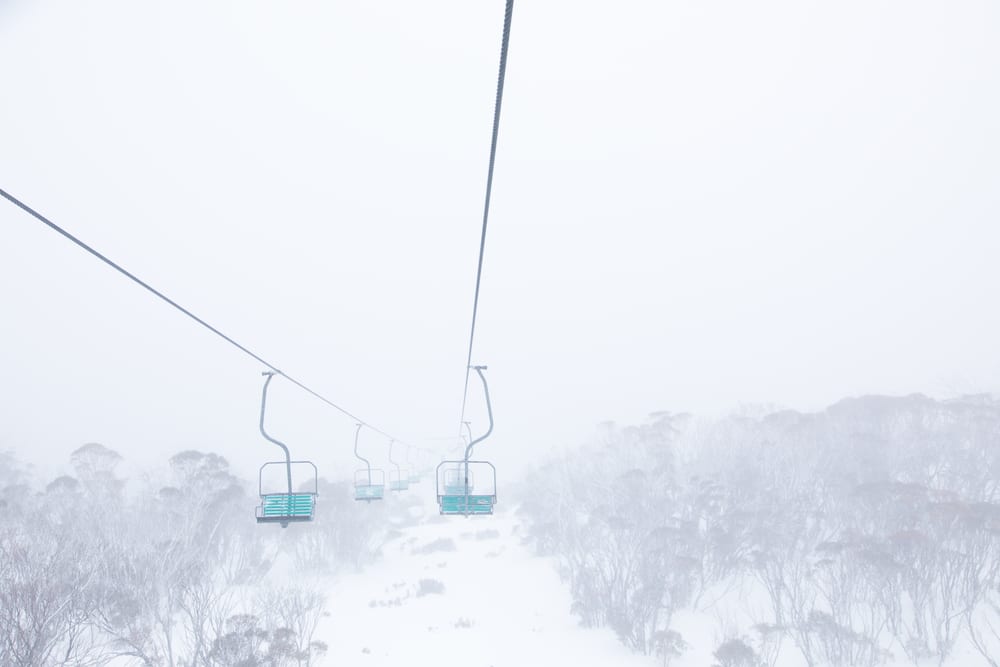 The metres of distance between chairs on a lift isn't the problem, they're already well spaced out. It's the number and proximity of the people on the chairs and the distance of lifties required to load those chairs that will need to be addressed.
Double chairs are fine for skiers and boarders to ride if you are with your partner or family member that you isolate with already. Four seater chairs can potentially have one at either end and Perisher's eight seater chair has social distancing all over it. Chairlift safety bars won't be a problem either if people just wear their gloves and keep them sanitised, ski and not touch anything else (including their face) from the top of the chair to the ski down to the bottom. 
Thredbo's new gondola could be an issue and they would have to adopt similar restrictions to those taken in Europe and the USA before they closed down, with family members only in each cabin. Cabins also operating with every second cabin while alternates are sprayed with sanitiser. 
Lift lines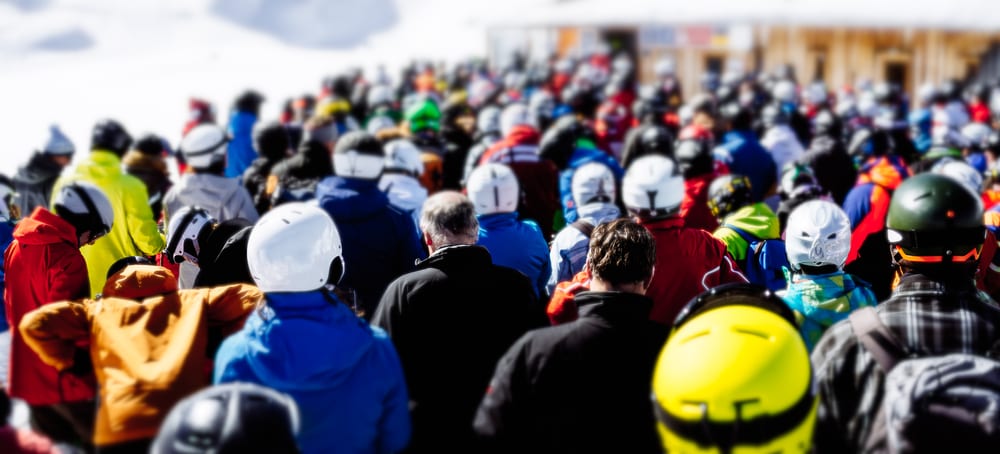 Here is where the real issues lie. Social distancing. Sure, resorts can place traffic cone style markers, or colour spray on the snow, at appropriate distances apart for each pod or skier to assemble. Many fear a lift line that goes all the way to Jindabyne. But with capped skier numbers (see below) daily the line spacing can work and so long as it continues to move then it's not a stationary gathering. 
Even creating S style maze line ups may help. There's many ways to create a line, just ask Aldi, Woolworths and the like.
Season Passes 
The big question is, if resorts operate at reduced capacity and you've bought a season pass are they obliged to reduce the cost of that pass with a similar ratio?
And how would the whole season pass holders or multi resort pass holders thing work if you cap the numbers on a resort per day due to social distancing and gathering rules then who gets first dibs? Obviously season pass holders.
All transactions may be done on line to promote contactless operations. Perhaps, tickets sold for dates ahead of time. A simple online registration 7 days ahead may be the answer. Check the snow forecast, decide when you're going to ski, put your name down. The resort will then know how many day passes they can sell for those days. 
Mt Baldy re-opened in California this week with a pre-visit registration. You book your "slot" online in 10 minute intervals, are greeted at the car park when you arrive and then take your allotted chair on the lift. 
Ski school may also only be open for private social distanced lessons this coming season and beginner areas could be considered too crowded, so it could be a case of those that know how to ski and snowboard are welcome this year and the first timers next.
Accommodation 
This is where it gets tricky. Hotels could, theoretically, still operate if travel is allowed, though room service is way more likely than restaurant service, and take away always an option.
However, staffing accommodation will need to be addressed. Bunk style staff dormitories and backpackers are definitely out, right now, due to social distancing. But if they are essential workers, then that may change. 
Ski clubs
So many of Australia's snow community choose to join and/or stay at the nation's ski clubs. Why not? They're cheaper, promote great multi generational ski opportunities and a sense of camaraderie over shared meals with fellow club members. There lies the problem.
Communal areas would need to be monitored to ensure social distancing rules, hand washing regularly would need to be mandatory. Community dinners would also need to be spaced out in two to three sittings, and that's only if gatherings of more than two are allowed again. Hand washing stations, sanitisers, signs would need to be placed and adhered to and the breakfast buffet may end up, well, not a buffet. 
Après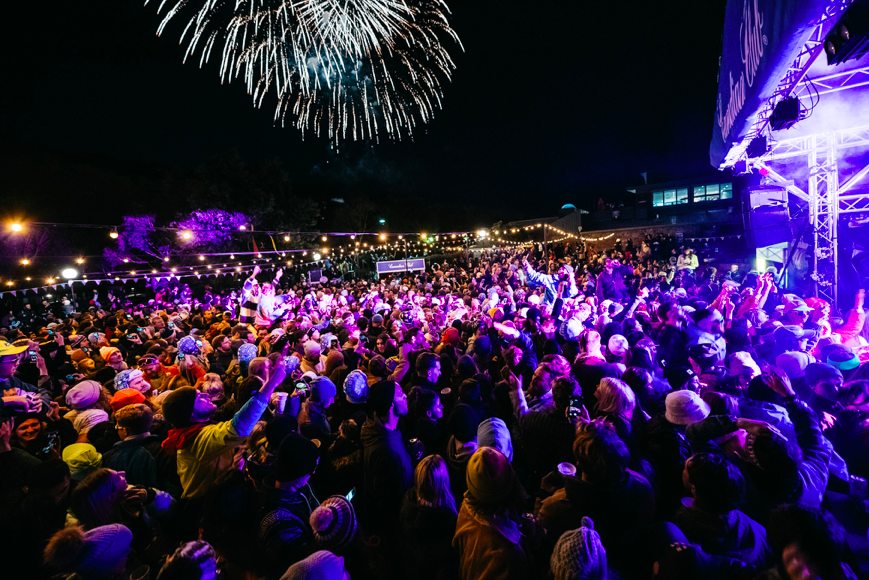 The face of après will change. Long drunken lunches dancing in ski boots at Kareele Hutte or 3.00am feet stuck to the floor at The Man are a thing of the past, for now.
It could be a case of cocktails on the balcony of your hotel room with a DJ in the courtyard.
Balcony après, it's so 2020.
We're also guessing ye old hut tubs, spas and saunas will be closed this season so you can leave your togs at home. 
Food outlets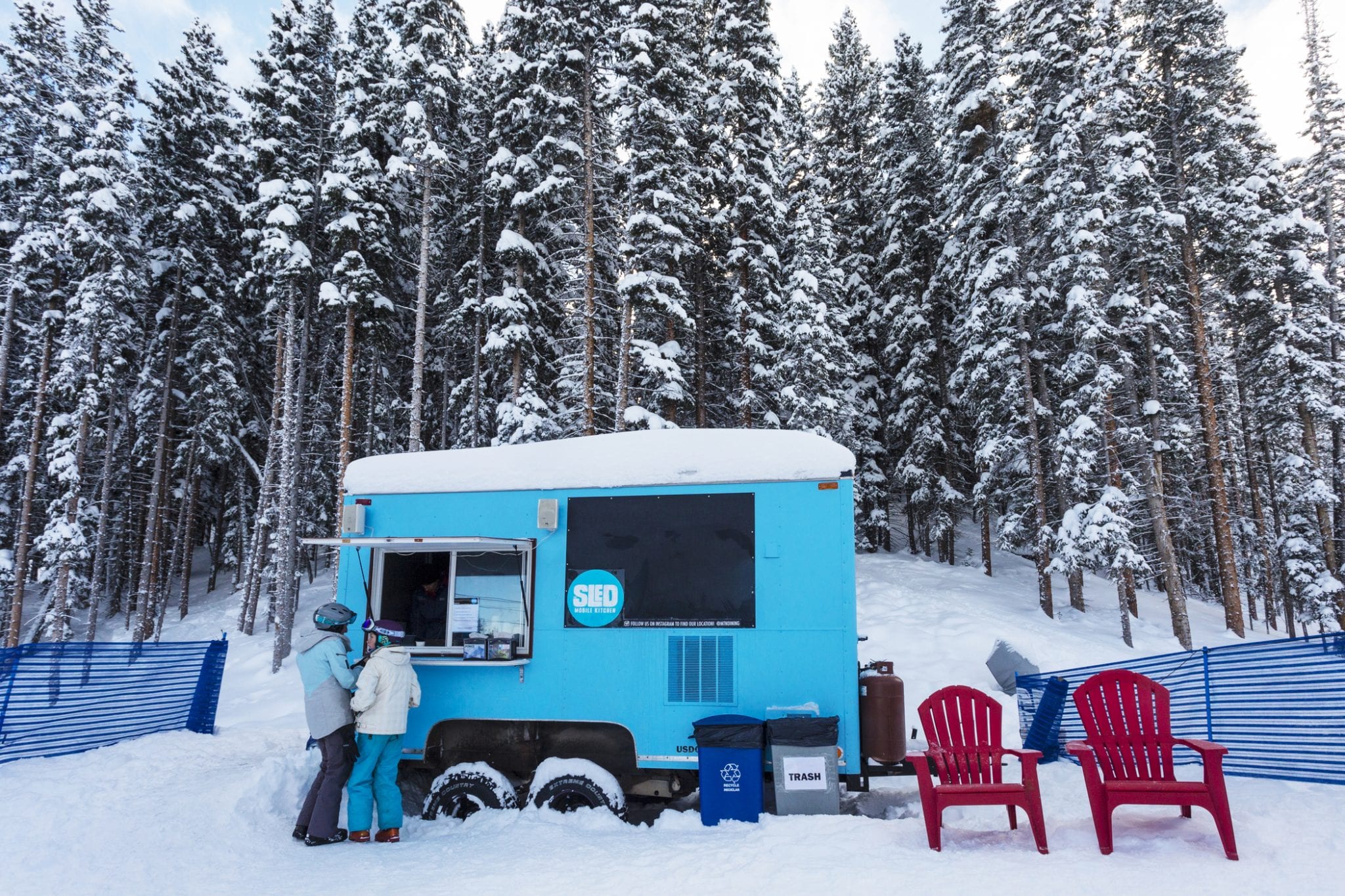 Australia's ski resorts are well set up to offer a similar style of takeaway with social distance line ups. Falls Creek already has food carts, trucks and caravans and other resorts may follow suit.
Whether food is offered this year at any of the resorts will come down to the style of food outlet, how they are set up and also what size gatherings are permitted so that skiers and boarders have somewhere to sit to consume that food.
We look forward to seeing these outlets get creative with tail gating American style picnics out of the boot of cars, mobile food carts behind skidoos, takeaways off the back of snow groomers and the like.
Your turn
How do you see a reduced season operating, should the government health authorities deem it so?  What do you see as the challenges and the solutions?