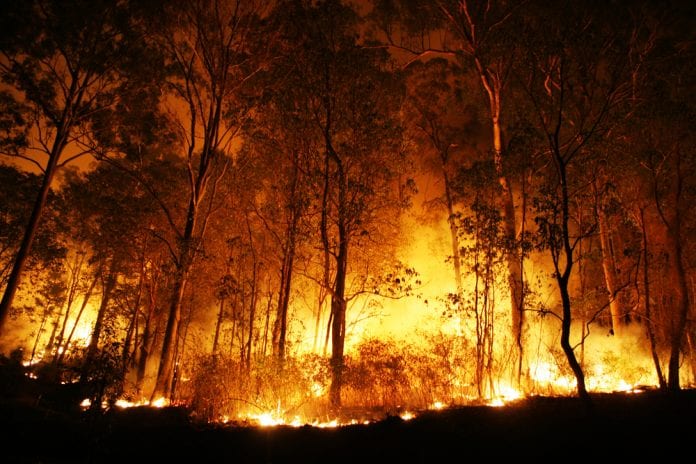 As Australia is in the midst of a catastrophic bushfire crisis and now our alpine regions are in extreme danger, many of our international readers are keen to help support.
It is hard from afar to know what to do. There are local drives of supplies being collected around the country and transported to much needed communities. But if you're not in Australia right now, then it's impossible to donate supplies.
While many individuals have set up their own fundraising efforts across social that are all worth supporting (though check for scammers as there are horrendous humans in times of strife) you can also throw some dollars online towards official organisations stretched to the limit.
Social famester for the greater comic good, Celeste Barber, has set up a Facebook fundraiser which is simple and easy to donate to. Within 24 hours she'd already amassed over $4million for the Rural Fire Service of New South Wales and then went on to raise $50 million plus.
Go Celeste!
In the meantime we've listed some other ways you can also donate online.
Make an online donation to a fire service in NSW, Qld or Victoria
Thousands of firefighters have been working tirelessly for months in apocalyptic conditions. Many are volunteers. 
The Rural Fire Service of New South Wales (home to Charlotte Pass, Thredbo and Perisher) needs your help to save lives day in day out. You can make a credit card donation to them here.
Queensland firefighters also need help and you can donate to the Rural Fire Brigades Association of QLD by clicking here
The Country Fire Association in Victoria (home to Hotham, Falls Creek, Mt Buller and other resorts) has set up a Bushfire Disaster Appeal and you can support them direct with donations.
This GoFundMe has been set up directly for the CFA at Hotham and Dinner Plain in Victoria. Home to Hotham Alpine Resort. You can donate here. 
This GoFundMe has been set up directly for the Falls Creek CFA. You can donate here. 
Grassroots on the ground
BlazeAid is a charity dedicated to helping physically rebuild fences and structures and buildings in rural Australia after disasters. Donate here. 
@Spendwiththem is an initiative from Turia Pitt. They promote businesses in fire impacted regions that you can spend your money with online. Boom! Businesses and livelihoods saved. 
It's My Shout is a website where you can buy a virtual coffee or meal or similar from a business in the fire effected areas. You can pay it forward for a local to pick up. 
South Coast Rural Relief buys fodder for livestock and farmers impacted by the bushfires. You can donate here.
Help the animals
Millions of native animals in Australia have died already from the current swathe of bushfires. There are numerous animal rescue organisations treating wildlife burned in the fires. 
The New South Wales Wildlife Information Rescue Education Service (WIRES) are a specifically trained volunteer service across the state to rescue wildlife in distress. Throw some dollars their way here
In Victoria you can donate to Wildlife Victoria who will distribute to other rescue organisations. Donate here.
The South Coast of New South Wales desperately needs help with the wildlife that have been injured in the fires. You can help them here. 
If you've been moved by the koalas tragically burned in the fires then support the Port Macquarie Koala Hospital GoFundMe page or donate to Koalas in Care.
The Animal Rescue Collective need help to feed all the rescued and injured wildlife and you can donate here. 
Kangaroo Island lost half their koala population in one fire. It's devastating and you can help them here. 
Adelaide Koala Rescue have been caring for koalas burned in the South Australia Adelaide Hills fires. They need your help. Now. Donate here. 
If you want to help the animals in the Snowy Mountains Region, you can support LAOKO Snowy Monaro Wildlife Rescue. 
Donate to a charity disaster appeal
A number of legitimate charities have set up specific bushfire disaster appeals.
Foodbank Australia provides food for those displaced from home. Donate here. 
Help the Salvation Army Emergency Services support bushfire victims here and make a donation. They send in volunteers to support on the ground.
The Australian Red Cross supports bushfire ravaged communities and sends teams in to help. They have immediate, short term, mid term and long term relief plans. You can donate here.
St Vincent de Paul also has a bushfire appeal to help rebuild lives and homes and support those currently displaced by bushfires. Donate here.
Givit is a nonprofit that works with local charities, community groups, the state government and councils to help them obtain exactly what items they need for their communities. You can make a donation here.
Support Snow Aid Australia
Snow Aid Australia is an online auction with over $250 000 worth of auction items from the world's best ski and snowboard destinations with all proceeds going to bushfire relief. The auction is live online in February and you can sign up for auction alerts here.