The New South Wales Rural Fire Service has released their fires spread prediction map for Saturday, January 4 and it includes Perisher, Thredbo and Charlotte Pass.
There are concerns for the Snowy Monaro region – from Adaminaby to Cooma, then south-west to Jindabyne, Perisher Valley and Thredbo. This includes all of the Kosciuszko National Park.
Resources are limited for any bushfires in the national park as services are stretched thin across the country but there are some volunteer fire fighters in place in the park.
The RFS website reveals severe to extreme fire danger is forecast for these areas tomorrow with temperatures in the 40's, very low humidity and strong winds.
A south-westerly change will impact inland fires tomorrow afternoon and evening, and a gusty southerly change will impact coastal fires from late tomorrow afternoon, reaching Sydney around midnight.
These conditions will make fire behaviour erratic and very dangerous.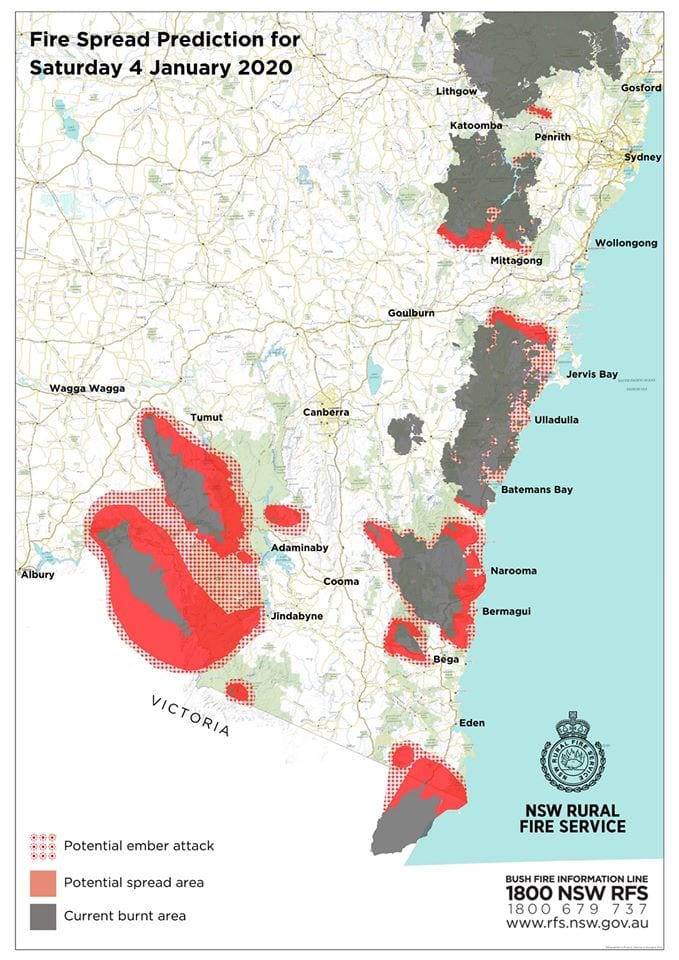 The fire spread predication map displays the predicted fire spread and the communities that may come under threat from embers or fire fronts. Other surrounding areas may still come under threat if conditions change, or if fires breach containment lines.
Kosciuszko National Park has already been evacuated and tourists and some residents have left the Jindabyne region in preparation for this weekend. 
The Batlow/Wondalga, Shoalhaven and Khancoban are all declared leave zones while Snowy Monaro and South Coast are currently tourist leave zones. Though this could change.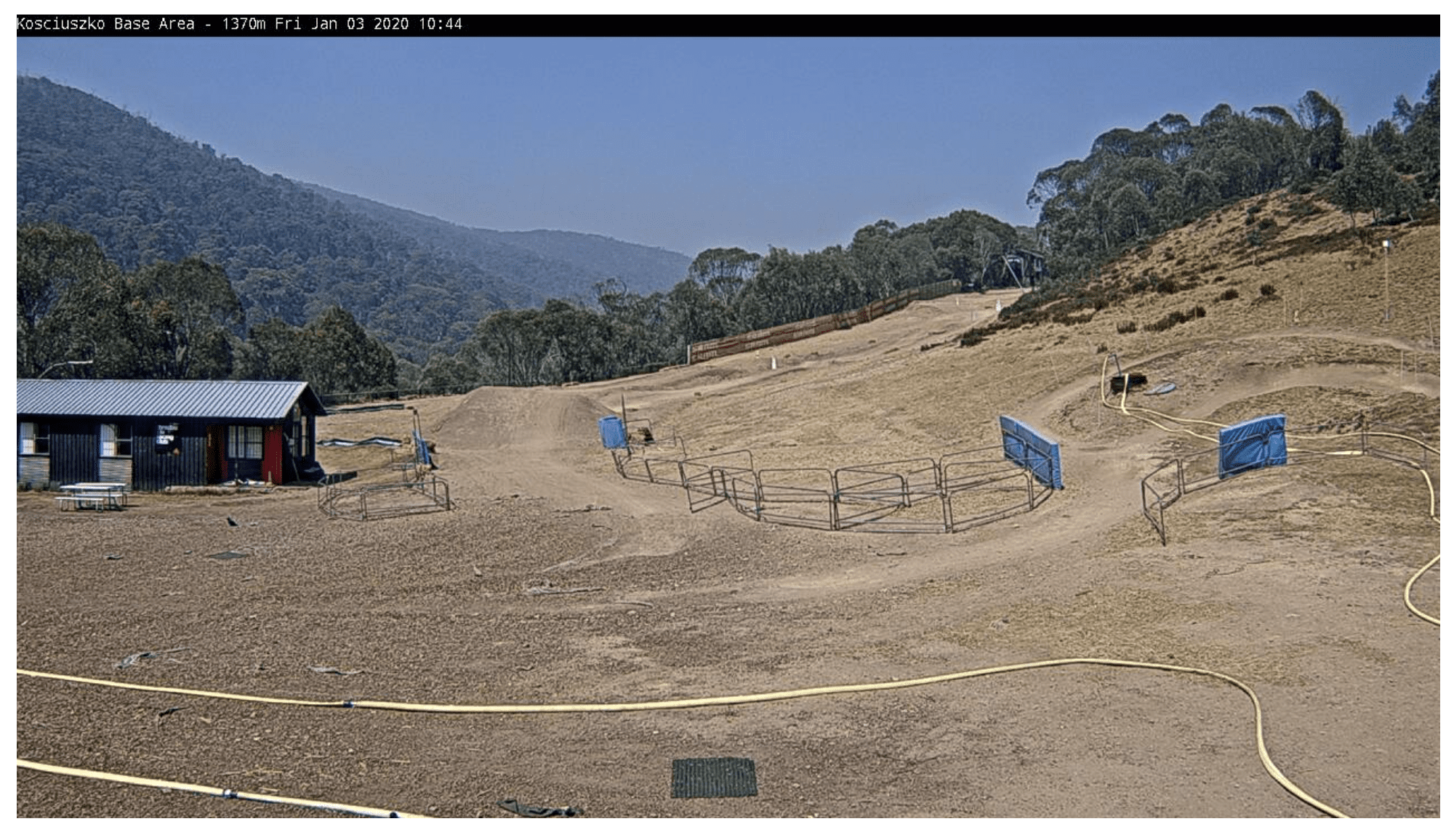 The RFS advises that you should not be in the potential spread areas on Saturday. Move to a large town outside this area, or if you are on the South Coast, move to an area that has already been burnt or go to the beach. Stay away from bush fire prone areas.
The RFS advises that in you should not be in the potential ember attack area, either, as new fires could start and spread quickly.
Should you choose to stay and defend be aware that there is little to no reinforcements available from the stretched thin fire service.
If you are in the area of the general areas on this map, be vigilant for new fires that may start well ahead of the fire front.
For more information on maintaining safety and evacuation procedures visit the RFS website.