Skier Sam Tait has crashed out of the men's downhill sitting as Australia finished its first day of the Winter Paralympics without a medal.
Tait had eyed the downhill, his pet event, as his opportunity to break through for his first Paralympic medal at his second Games, and was a smoky on paper.
The fifth sit-skier down the course, Tait got off to a rapid start, trailing eventual gold medallist, New Zealand's Corey Peters, by just 0.17 seconds early before losing control and spinning out on a turn.
"I'm pretty gutted. It hurts," an emotional Tait told reporters.
"I've got three more races and hopefully I can do something with those races. Go home, reset and come back harder tomorrow (in the Super G).
"Ski racing's ski racing and you crash out when you're pushing the limits and I guess that's what happened today.
"I know I'll come back harder tomorrow and be able to ski to my limits again and get down to the finish."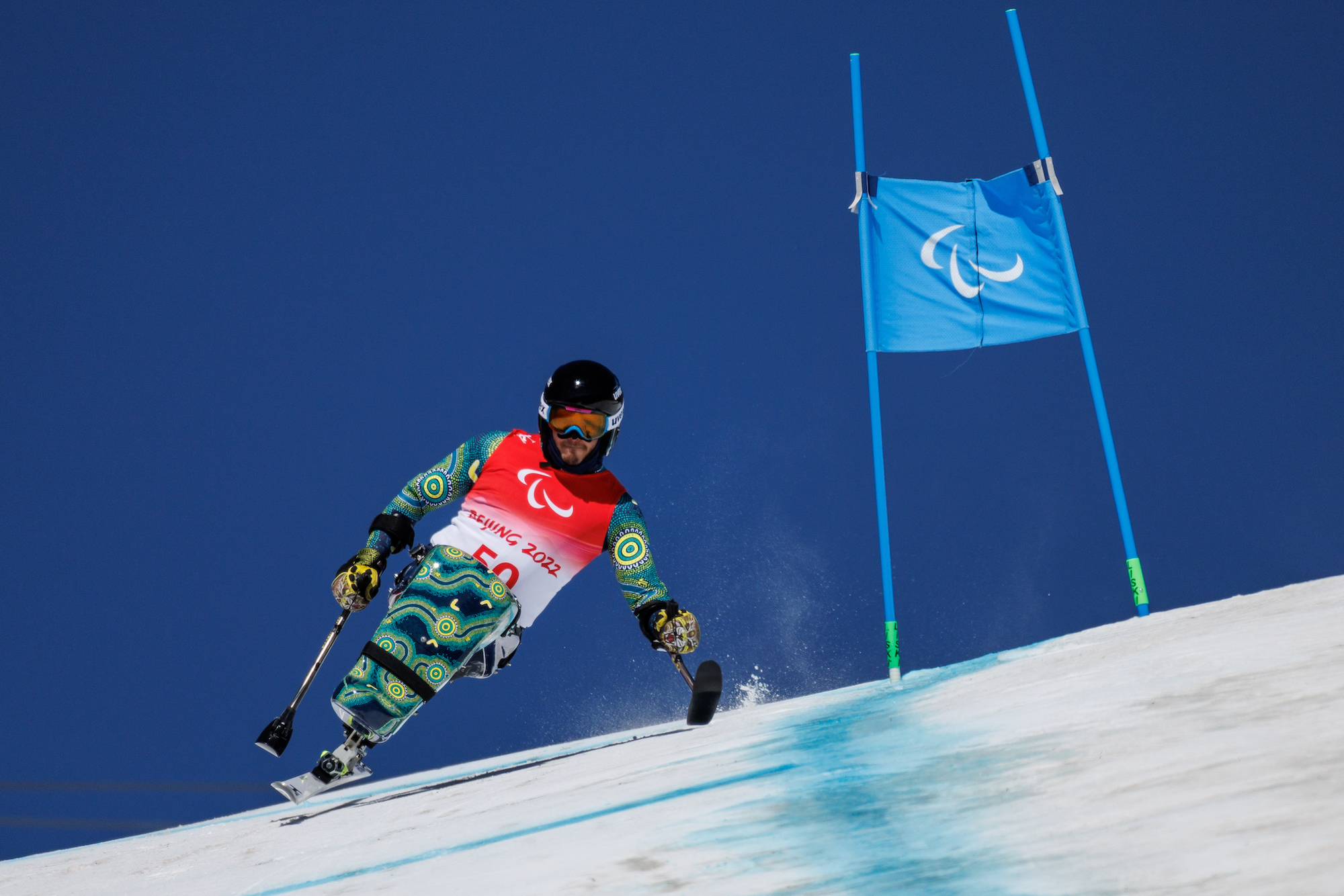 Tait had struggled with a different turn in his training runs and was one of nine competitors in his race who did not finish.
"I don't know what happened. I feel like I was skiing really well and just hit some soft snow and just came out," the 30-year-old said.
Earlier, Patrick Jensen delighted in his eighth-placed finish in the visually-impaired classification.
"That was ridiculous, it's the most fun I've had in a long time skiing," he said.
"It's been a really hard season and a hard couple of years and I couldn't be happier with the result that we just got.
"I haven't gone that fast in my whole life on skis.
"This morning I woke up and thought 'I just can't wait for today to be over' but the second I pushed out I felt alive. It's unreal, it's left me feeling comfortable and ready for the next few races."
Jensen's sighted guide Amelia Hodgson delighted in her debut Winter Paralympics event.
"It was so unreal. That was so mad. That's probably the best run we've ever skied together," she said.
"It's just so fun to go that fast."
Veteran Mitch Gourley lamented poor execution after he finished 20th in his final Paralympic men's standing downhill event, the morning after he was one of Australia's opening ceremony flagbearers.
"It started at the top, I had some issues on the third gate, that first double," he said.
"Then I was just trying to make up time from there and probably trying a little bit too hard."
Gourley, Jensen and Tait will all back up in Sunday's Super G.