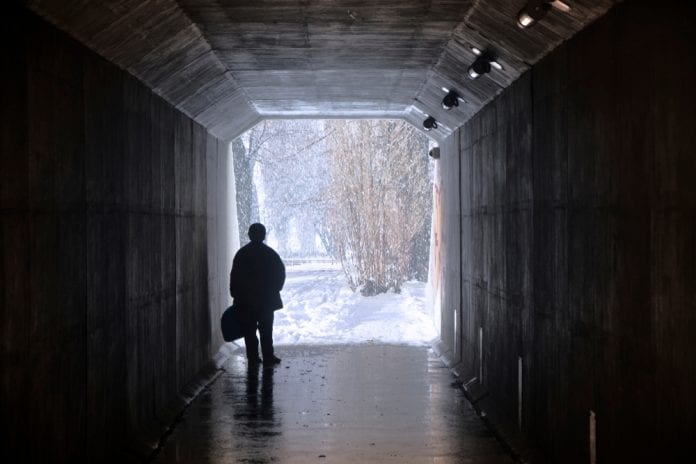 Like everything in 2020, this article has taken five times longer than it should have to be written.
Pandemic paralysis has shot my productivity into a thousand miliseconds that feel like a trillion hours when strung together. Everything that was easy before March has become akin to tying a shoelace 500 metres under water, in an armed suit with diving helmet, and ancient chain gloves, and a shark lurking behind me.
I am not even sure that last sentence made sense, but then sense is now relative in a year filled with bushfires, border closures, lockdowns and contagions. It's hard to speak when the world we felt certain in has proven there is no certain at all.
The world is in trauma, people are separated, aged care homes closed to outsiders, funerals held without family, weddings without friends and so many jobs lost in decimated industry sectors unable to recover. It's a shit show and no amount of perky-affirmations-and-chin-up-and-stay-positive-and-pivot-and-make-sourdough-and-launch-a-podcast-and-make-something-of-your-lockdown-life can change that.
It's enough to simply breathe and get through a day.
The truth is we're all just trying to be heard, but no one can hear us. Because everyone has their own form of Covid trauma – family death, business decimation, job loss, home schooling, curfews, financial hell, health crisis, anxiety for our elders, separation from loved ones and closed borders.
In a normal world trauma happens at different times for different people and we're able to help, support and listen where we can.
But this is no normal world.
When we're not hearing each other we can't feel empathy or display compassion. So we avoid those that one up our trauma with their trauma in a bid to be validated, even though they're not really competing, they, too just want to be heard. We avoid ourselves with more wine, more sugar, more online shopping because when life goes upside down we revert to our default behaviours to block out the noise.
In 2020 I have gone up two dress sizes from binge eating in a flashback to disordered eating times I thought were long gone, I've gone on anti depressants, and when they didn't work my doctor doubled the dose until they did.
I'm not alone if reports from my doctor are anything to go by, and are we really surprised?
Grief expert David Kessler says "the biggest loss will always be your loss". It's why grown adults have melted down over season passes or lift tickets or lack of them, why parents have been gutted by Interschools cancelations, because the sport they love was out of reach for them this winter. Snow sports for many is stress relief and 2020 is all about stress with a capital S.
Australia's snow community has lost more than just ski holidays. Some have lost jobs as resorts closed days after opening, others have lost businesses held together by hope since the bushfires, many rely on JobKeeper and fear for September 28, and the season lost snow that never truly arrived.
But we also lost one of our own. Alex Chumpy Pullin. A highly talented elite athlete who was as comfortable with a guitar and a surfboard as he was with a snowboard. A man so filled with life and love and vigour with a room full of champion trophies and a heart filled with family and friends, gone in a moment on a Gold Coast day in azure waters.
Ten days later another Australian Winter Olympian, figure skater Ekaterina Alexandrovskaya, died in Russia. She was just 20, too young and gifted to be bruised by life.
Now Australia's favourite ski son, three time Winter Olympian Steve Lee, has suffered a stroke in his beloved Falls Creek and is in Melbourne Hospital with a long recovery road ahead and the love of a global ski community joined together to cheer him on.
2020 has gone and cracked open the illusion that we have control and left us raw, vulnerable, scared and exposed riding a storm we don't know will end. Some are clinging to driftwood going under with every wave, others holding on in a tin dinghy, others at the helm of a cruiser, a catamaran with a crew or on a luxury yacht.
But we're all in it and if you are fortunate to have a lifeline, then it's time to throw it.
Kindness matters, spread that stuff everywhere, it's contagious and fills everyone with joy.
I've had the most random people do the kindest things for me this year as my business collapsed with closed international borders. I hope I've paid it forward because when you get love you should always give love and let it multiply.
Today is R U Okay Day. An annual day dedicated to suicide prevention and it couldn't be more important than now.
We can all make a difference in the lives of those who are truly struggling. If you feel like something's not quite the same with someone you know – there's something going on in their life or you notice a change in what they're doing or saying – trust that gut instinct and take the time to ask them "Are you OK?"
The charity's website has all the tips on how, when and why to initiate conversations that can truly help a person access the help they need.  A simple question can help start a journey to feeling ok again.
The snow will fall again, the resorts will open again, you will travel again, you will see your family again, your friends again, you will laugh, love and enjoy life again. The storm will pass and it will be okay again.
---
Please help SnowsBest survive  2020 and remain your independent source of snow news with a "Covid contribution", from as little as $1, so we can continue to deliver the news and content you value in a year when we need each other most. Contribute here.
---