Let's be real; it costs nothing to dream so we may as well reach for the stars and go big with dreams of skiing in Utah.
Home to The Greatest Snow On Earth™, the powder falls so dry and light here that it's generally impossible to even make a snowball.
And with up to 13 metres of it each season falling across 15 resorts, you can see why we're patiently (or not so patiently) watching those international border announcements for the good times to roll once more.
Here are 19 reasons to keep Utah on your bucket list.
7300 acres at Park City (really)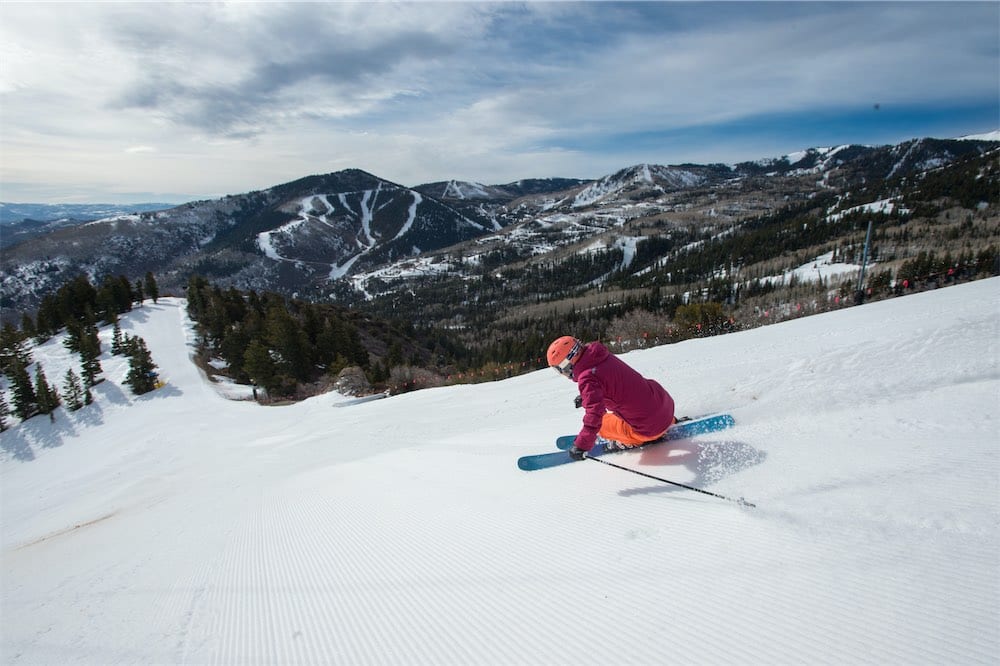 Oh, she big. The biggest ski resort in the USA, Park City Mountain has over 7300 acres of skiable terrain across 17 mountain peaks, 14 bowls, 2 halfpipes including a super pipe, 6 terrain parks and half the resort dedicated to intermediate with another 40% for expert.
The dogs
Some pups have to work hard for their money, or at least their pats. Be sure to visit the goodest boys of Park City including Montreux the Bernese, who hangs out daily in the lobby at Montage, Deer Valley along with George the St Bernese at Park City Peaks Hotel. Or keep your eyes peeled at Alta for the five avalanche dogs, who train hard to be able to save lives in a giant mountain version of hide-and-seek.
The luxury
We're all going to deserve to be spoiled when the pandemic is over, especially with the spare pennies you might be squirreling away in lockdown. At skiers-only Deer Valley, you won't lift a finger; ski valets will carry your skis to the 2000 acres of terrain, and you'll be served up complimentary S'mores at the Montage fireside every afternoon and ski in daily for old school style at Stein Eriksen Lodge.
The steeps and deeps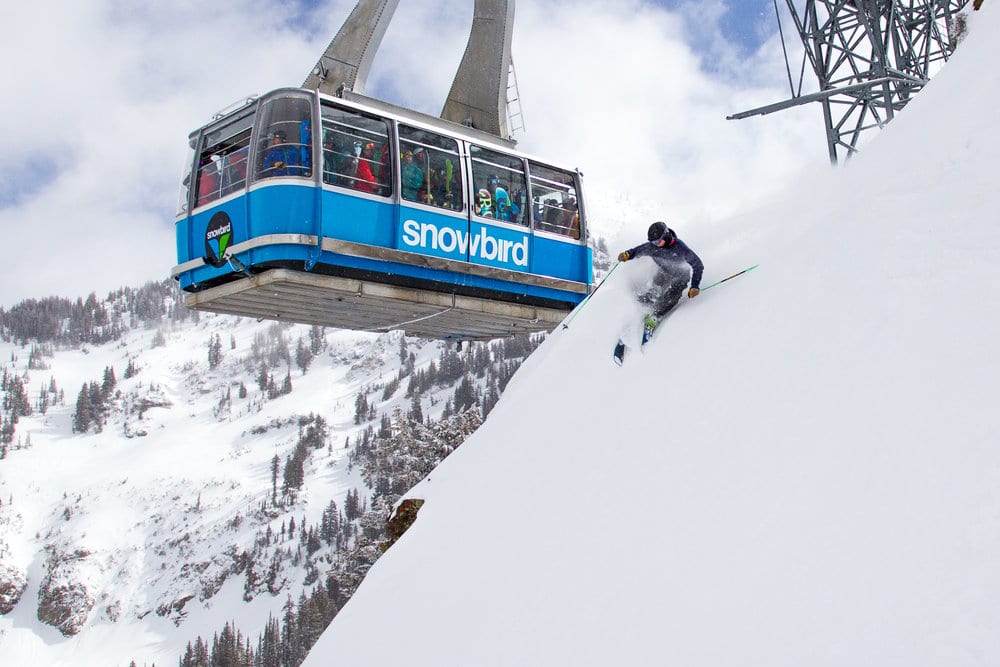 Steep and deeps anyone? Utah's famed Little Cottonwood Canyon's two resorts is what you're looking for. Alta alone rocks the snow world with an average of fourteen metres of snowfall per season, 617 metres of vertical rise and 116 dedicated runs. Add Snowbird's 2500 acres of seriously impressive terrain for the daring and their famous blue tram.
Easy access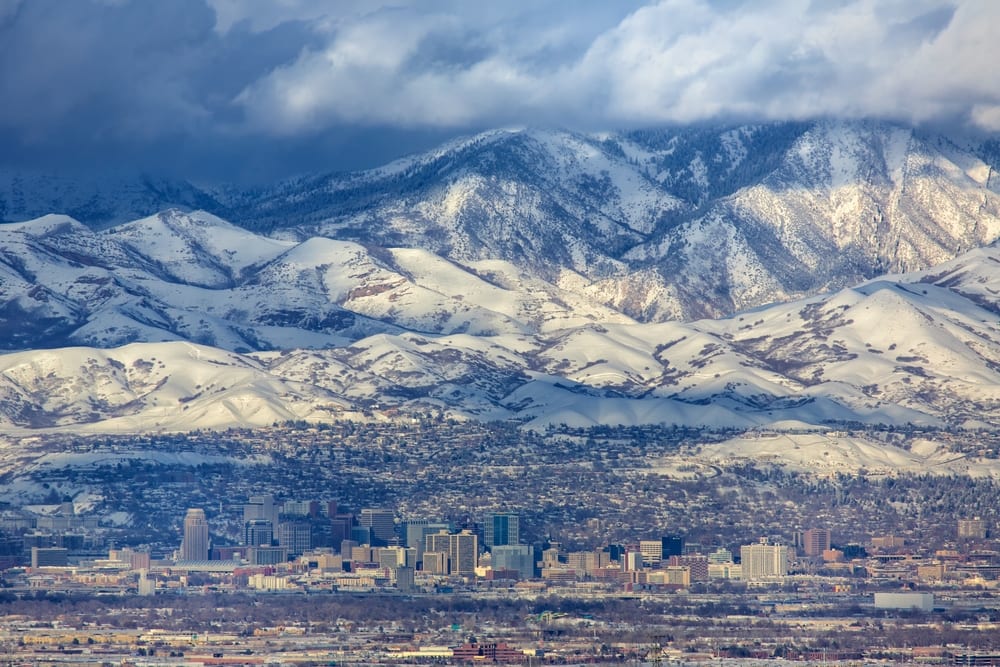 It's so easy to get to most ski resorts from the new $4.1 billion Salt Lake City International Airport which opened this week with 70 passenger gates, 58 restaurants and shops, 32 moving walkways and more.
It's also possible to ski on the same day you land. Downtown Park City town is just thirty minutes away!
The ski-in whisky distillery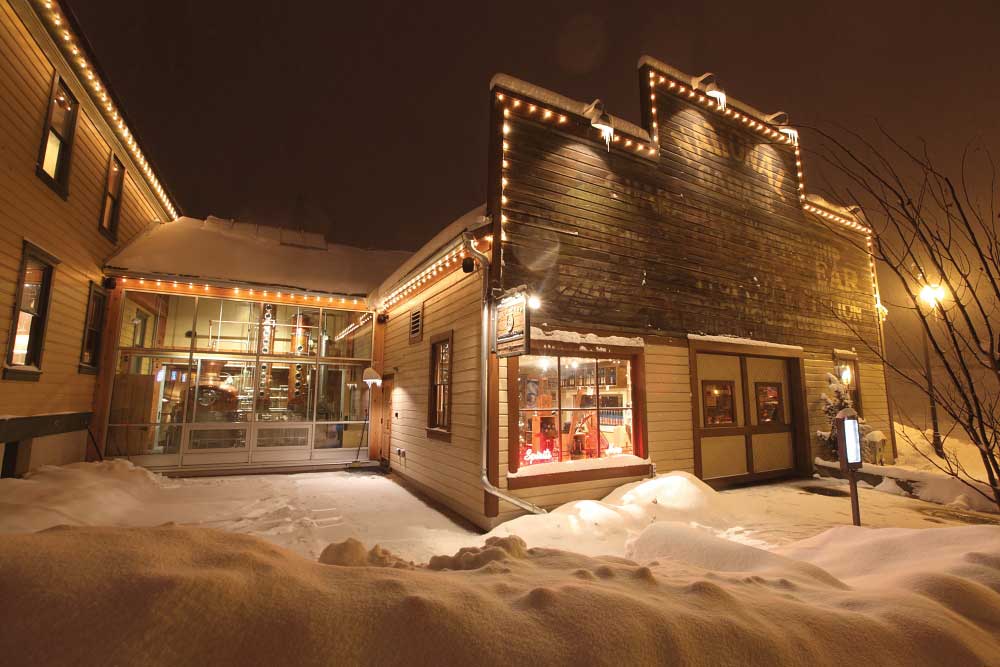 Utah is home to High West, the world's only ski-in distillery, in Park City. And while you can technically head in for just a drink or two before heading back out on the slopes, we recommend stopping in on your last run to enjoy après with hand-crafted cocktails.
Make like an Olympian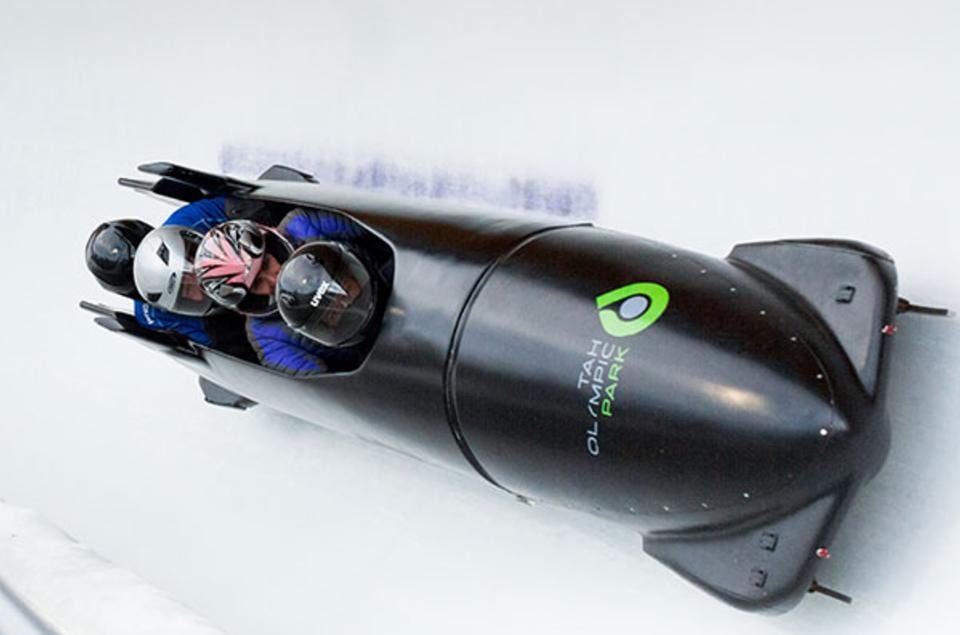 Utah Olympic Park is where events such as luge, bobsled and ski jumping were held during the 2002 Winter Olympics. It's the best spot to go and still get a glimpse of Olympic vibes while maybe testing out some of the activities for yourself – it's never too late to become a surprise bobsled champion, right?
Outlet shopping for bargains galore
We all know it's not a ski holiday without a souvenir or 12, especially when the souvenirs are so well-priced. Take your credit card to the Tanger Outlets mall and get ready to burn through Nike, Banana Republic, Under Armour, Vans, Oakley, Calvin Klein, Old Navy, the list goes on. You may need several hours.
The Alpine Rollercoaster
As if the slopes aren't enough, Park City also happens to be home to Utah's longest Mountain Coaster, which winds through more than a mile of loops and curves at speeds up to 40 km/h – along with all the very best mountain views.
Make your own gin
Park City's craft distillery, Alpine Distilling, has teamed up with one of Historic Main Street's best restaurants, 350 Main Brasserie to offer an awesome evening of gin making. Hosted in the private downstairs distilling lab at 350 Main, you'll spend the night tasting and making your own gin with a masterclass from the Alpine team. All while dining on a 4-course dinner prepared by 350 Main's Executive Chef, Matthew Safranek.
The ski-in Veuve yurt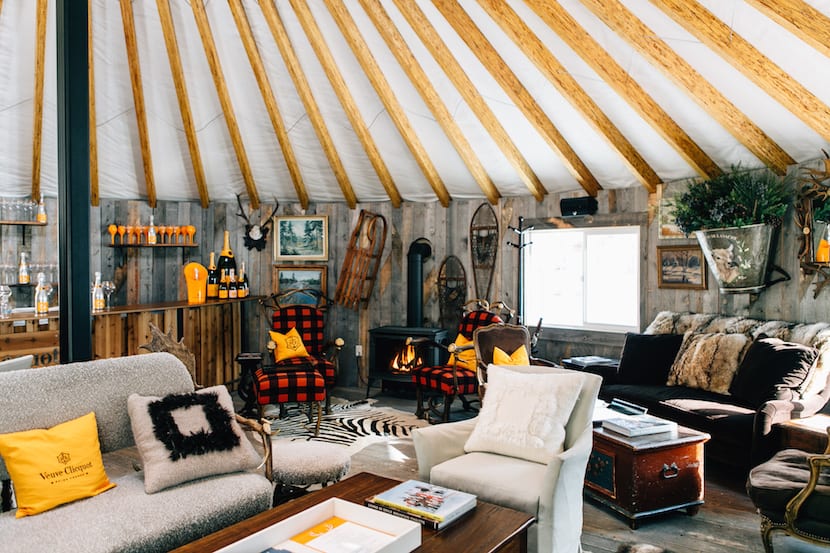 You heard us. It's time to go beyond your regular stock-standard yurt and upgrade to the luxury Veuve yurt at Deer Valley, which offers up bottles of vintage champagne alongside black truffle popcorn and fur blankets by the fireplace. This den of delight is officially called The Après Lounge at the ski in ski out Montage but be warned, once you enter you won't want to leave.
Heli skiing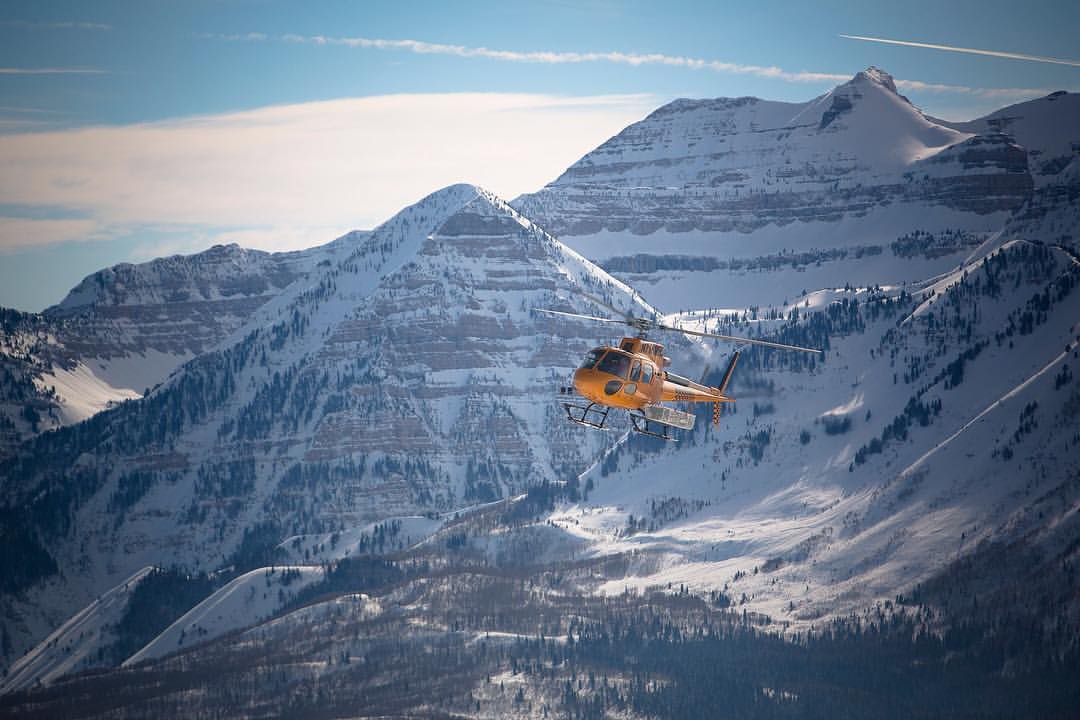 Step into your Powderbird helicopter at Park City or Snowbird and hit up the backcountry terrain – you've got over 170,000 acres up for grabs. Be warned – highly addictive activity, start saving those dollars or making those rich friends and convincing them to join your private group. Or, you know, just take us!
'Interlodge' at Alta and Snowbird
With over 500 inches (13 metres) of snowfall per season, you might be expecting snowy paradise – and that's exactly what you'll get at these two Utah resorts. In fact, there's so much snow that you might be stuck 'interlodge' – where you are required to stay in your accommodation until avalanche bombing is completed and you're free to roam. It's unique and really the only kind of lockdown we're keen on because it comes with guaranteed first track powder runs.
The Ski City pass
Customize your lift tickets for anywhere from three to 10 days, then use it anywhere from Alta, Solitude, Brighton to Snowbird. You can even bypass the ticket line to get on the lift faster, and utilise the free transport to and from the resorts that the Ski City pass gets you.
Salt Lake City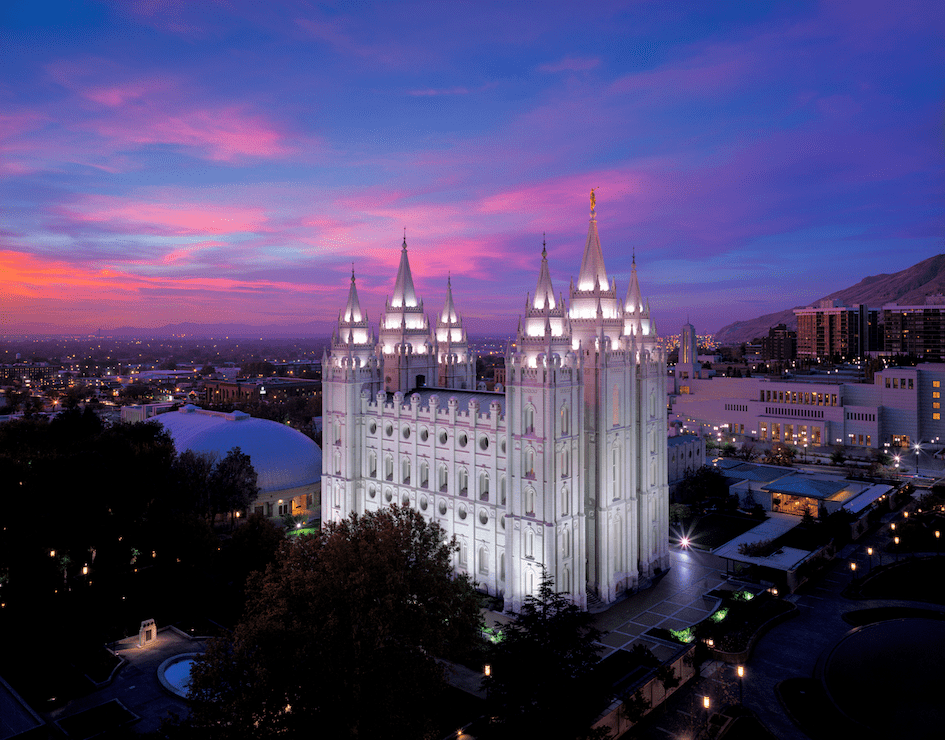 Come for the snow, stay for one of the most famous choirs in the world. It's the Tabernacle Choir and they've performed in the Salt Lake Tabernacle for over 100 years, ever since their Mormon pioneers entered the area. They've played for many a US president and celebrity over the years, so you'll be in great company.
The long season
Don't worry – if international borders don't happen to open until April, you'll still be able to ski at Snowbird. They offer a season from mid November to May with an aerial tram and 10 chairlifts all set up to access 2500 acres of skiable terrain on 169 dedicated runs. If not this season, then next, right?
The Ski Utah Interconnect Tour
If you're an advanced to expert skier and looking for an adventure, this is the place to find it. The tour offers up the opportunity to explore the backcountry terrain of the Wasatch Mountain Range while skiing six resorts in a day, covering both resort runs and linking the resorts through the backcountry in between. That's Deer Valley, Park City, Brighton, Solitude, Alta and Snowbird all in a day!
Celeb spotting at Sundance Film Festival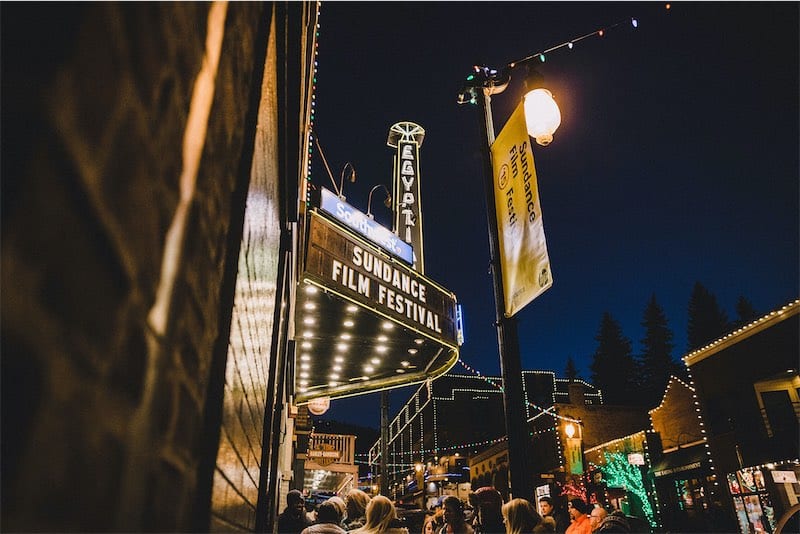 For 10 days every January, Hollywood usually comes to Park City for the Sundance Film Festival. And when life is back to semi-normal again, this will be the ultimate spot to go searching for celebrities as the sprawl across Main Street from dawn till dusk and beyond. You can check out a new release indie film, attend an event or just sneak off for a ski on the empty mountains.
Good coffee. And that's not a small thing.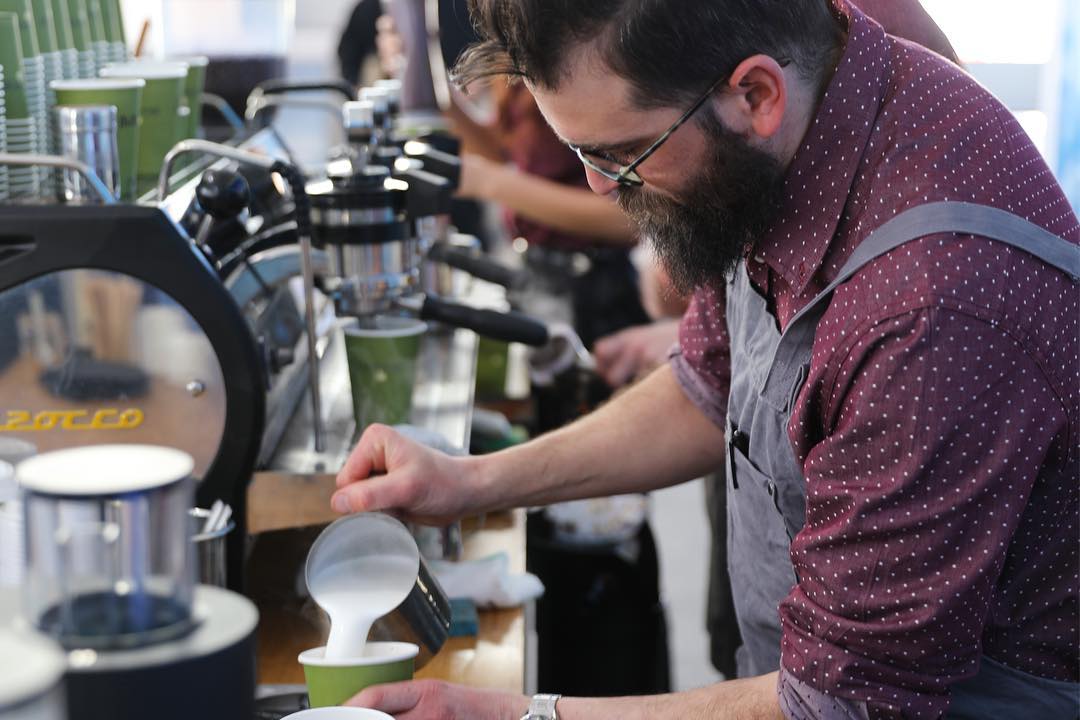 Campos Coffee chose Park City to launch the North American charge for Australia's favourite coffee. You'll find them for your caffeine fix at Park City Mountain Village. Or try FiveSeeds, a little slice of Melbourne food and style served up in a strip mall (don't be fooled) with piccolo lattes, smashed avo, baked skillet eggs and a room filled with locals. Sydneysiders will love Harvest on Park Avenue for the fresh Sydney style fare and flat whites.
Ready to keep dreaming? Travel to Utah from home at Mogul Ski World's Virtual Snow Show here and explore the holiday packages that can take you there.