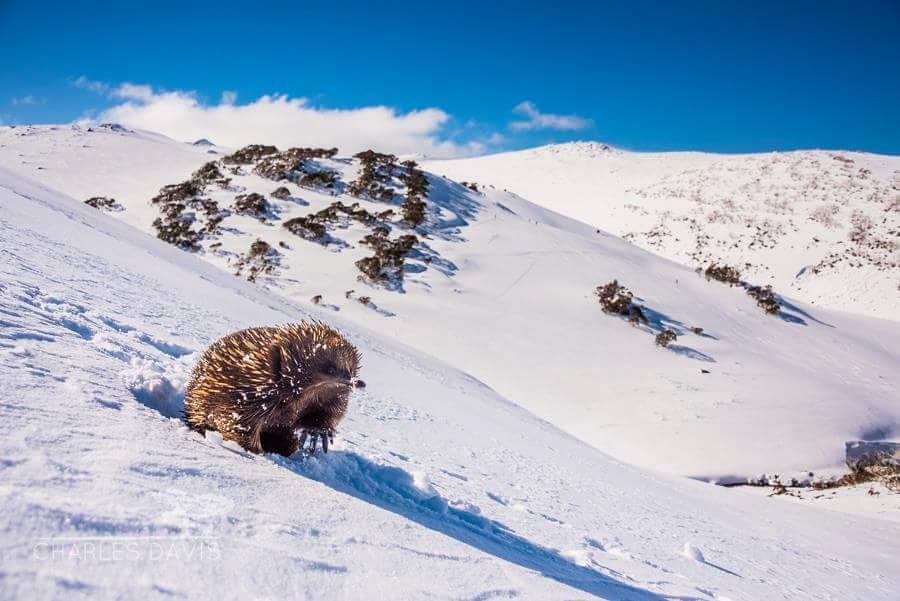 Cooma based photographer Charles Davis captures images that make you long for outback hues, misty alpine mornings and Australian earth steeped in wildlife history.
It's no wonder at the ripe young age of 29 he's already won Australian Geographic Wildlife Photographer of the Year (twice) and scored top 100 out of 28 000 entries for National Geo's Por El Planetta competition.
We invited Charles to tell us his story in the hope he will encourage other budding photographers to get out there in Australia's wild and start shooting with a camera.
My shooting life – Charles Davis
My parents bought me a nice point and shoot Panasonic Lumix for my 21st which kind of kicked things off. I bought my first DSLR when I was 24 in Canada. A buddy of mine sold me a couple of really nice Nikon lenses and after that I got into taking photos pretty seriously.
Doing a job like mine is not something I set out to do; there is no course or degree that you can do to learn nature photography like I do. I kind of just ended up falling into it. It seems like all the major influences in my life so far have come together to bring me to where I am now.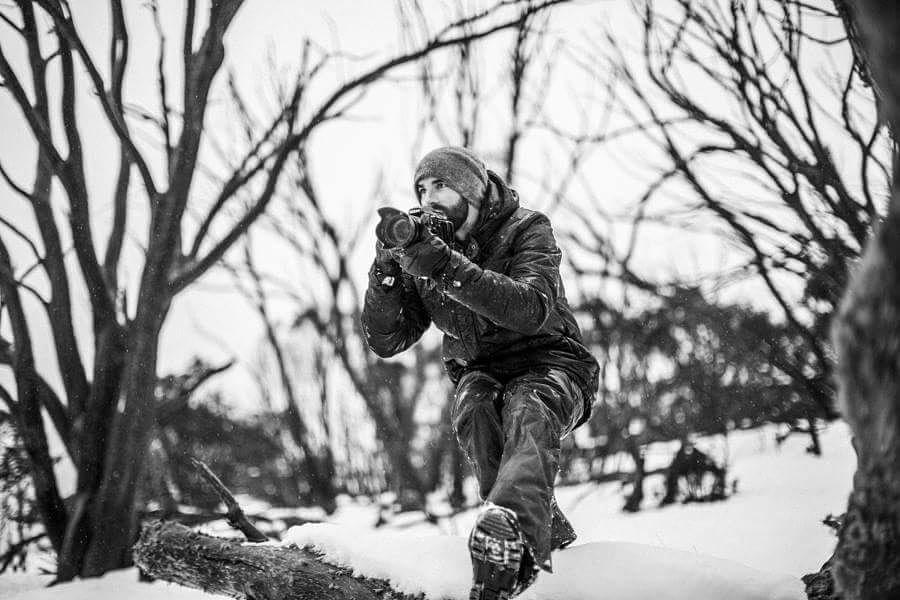 I grew up on our 5000-acre family farm in the Snowy Mountains where dad taught me how to hunt and track all the animals in the bush from a very early age. Including myself, we have several science degrees in my family with a strong interest in all parts of the natural world from paleontology, geology, ecology, biology and botany. This surrounding knowledge gave me an insight into the natural world that most people don't get, combined with seven generations of farming and hunting I have been spoilt with knowledge.
My whole family is very arty so I was heavily influenced by them. My grandfather was an amazing landscape painter, and both of my aunties are award winning painters. Being creative with natural scenes on paper and canvas was always strongly encouraged.
The snow side of things came from being a full time professional snow bum; I spent eight years without a summer. I travelled the world with a snowboard, doing the odd competition and putting my body through hell. I learnt a lot about living in the coldest places of the world, and the skills you need to go and do things normal people would never attempt.
After a while the injuries and the fear caught up with me, and I had to give snowboarding a break. I started studying ecology at the University of Canberra, and spent nearly all my time taking photos of animals instead. Using the same competitive nature that had carried me through my snowboarding all those years, my images progressed really fast.
I spent so many years travelling the world snowboarding that it was more where the board took me and the camera followed. I've been to most of the Northern parts of USA and Canada, Europe, England, New Zealand, Japan. After all that travel it was Australia that I have wanted to focus on.
We live in such a massive country with so many amazing creatures you will never see anywhere else in the world. When people think of Nature photography, they think of Africa, North America and Europe but barely anyone shoots in Australia. It is for this reason that it was easy to decide to focus on my strengths which is Australian wildlife rather than competing against the rest of the world.
Brumbies in the snow are fun because you have to really be on your game and willing to ski for kilometers and at a full sprint to keep up. Kangaroos are also fun because they always have something new to show you.
But it is Echidna that I enjoy photographing the most though; they never stop doing amazing things if you don't disturb them. They have excellent hearing and sense of smell so if you do anything wrong the games over. I have watched them swim, do handstands and they always try to climb on things they really can't which is always funny. I think because they are a creature that is so rarely seen properly, that the challenge of showing them as they really are is the most exciting.
The snowy parts of Australia are in complete contrast to the rest of Australia. The rest of the world sees Australia as hot, dry and tropical. The snow is none of this but still very much Australian in its own way. The snow lets me follow the animals that live there; after a storm you can read the tracks and signs in the snow like a newspaper. It's an amazing advantage to have.
I love the cold; the icy 100km an hour winds combined with fat snow flakes that blanket everything. The more snow that falls, the further you can travel and the more magical the world looks.
I started entering international photo competitions a few years ago and placed in pretty much every comp I entered. From there selling photos came pretty easy.
My first paid editorial was a six-page photo essay for R. M. Williams Outback magazine on wedge tail eagles. I had spent months following a pair of eagles on my farm to find their nest. I photographed the chicks from eggs to adults and everything to do with their lives from hunting to the fantastic parents they are.
I have since been featured in a few Australian Geographic magazines, CSIRO publications, newspapers like The Australian and outdoor magazines like Great Walks and I  now regularly shoot for R. M. Williams Outback magazine.
As a result of my career I have been rewarded with so many incredible moments that stand out as unique: hanging out of trees 12 meters up in eagles' nests, being in blizzards for days with bleeding feet, hanging out of helicopters with no doors, flying side ways through 30-meter-deep gorges chasing large crocodiles' in the Kimberley.
It was Alaska that really hooked me with wildlife photography though. I had an amazing experience with a fully grown Canadian Lynx at the end of winter in the Yukon. I sat for nearly an hour watching it hunt only 10 meters away from me, leaping high into the air and catching rodents in the grass.
Lynx are large, potentially pretty dangerous and very rare like seeing a ghost, after that I was hooked. To be in the middle of nowhere and have such a large, wild and beautiful predator just accept you into their world is indescribable.
Success in wildlife photography comes from knowledge; the more you know about your subject and their environment then the greater your chances are of success. I try to shoot in the worst weather possible most of the time. The crazier the storm or the light, the more amazing the image. People love what they have never seen so show them things they will never seek out them selves.
If you rely on the idea of chance alone, you might get results but they will be few and far between. Luck is necessary but to me the idea is not so much a magical thing that hopefully could happen but a combination of knowledge and the recognition of the multitude of possible scenarios that will most likely transpire. Choosing the most logical outcome from every situation usually delivers results.
The most important things are to understand your gear inside and out, spend as much time with your subjects as possible, and take as many photos as you can because your model will never do what you want.
Want more? Of course you do! Check out Charlie's Facebook Page, his Instagram page and his website.  You can order prints for your home, office, ski lodge et al.