So you want to be a ski model? It takes more than the perfect turn and good looks to make it in front of a ski or snowboard camera.
When I am not traveling with a professional ski model athlete and a photographer, I am on the prowl to find locals to throw in front of my lens to capture the day of the season. But in my years as a ski journalist I have realized it takes more than a desire to be Insta famous to make a good photo.
Apply these tips to your own pics when snapping on your smart phone and you'll have InstaWorthy photos to make your friends drool.
Wear bright clothes
Black just doesn't cut it in front of a camera. There's not enough definition and contrast to highlight what you are actually doing, skiing or snowboarding. Most folks end up looking like a skiing tree.
So invest in some bright colours that contrast against the snow and the trees. Red, blue, yellow all work really well.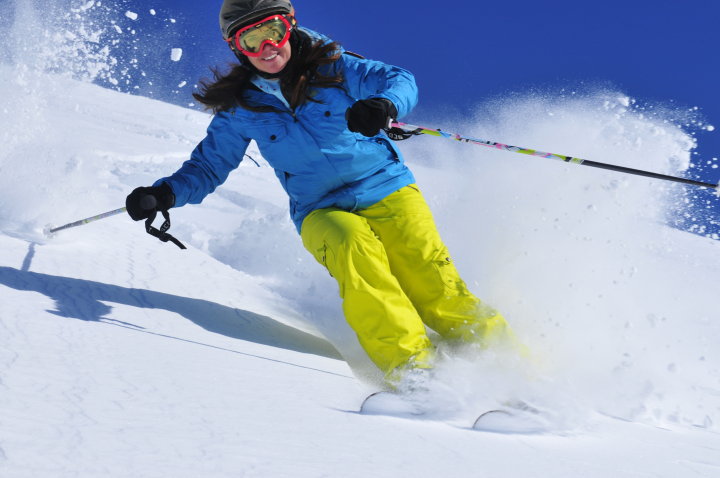 Breathe through your teeth
It's not easy remembering how to make the perfect turn, keep the perfect stance, push that snow upwards to the sky AND smile at the same time.
Chris Hocking, long time ski and snow photographer, once taught me to breathe through my teeth. Why? Because you have to peel your lips back to bare those pearly whites when breathing through your teeth which means you will always look like you are smiling, even when you're not.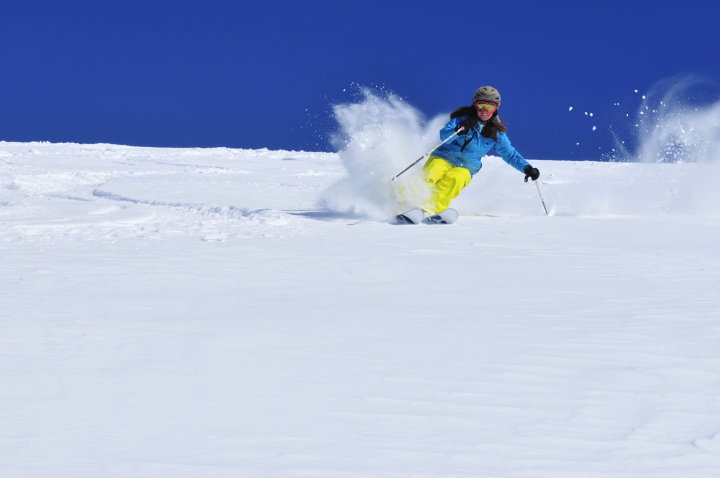 Your hands, your hands
So many good photos ruined by a dropped lazy hand or a bent elbow. Keep your hands in front and strong as though you are riding a beach cruiser, a big mother of a Harley or hugging a giant Redwood. Grasp your hands into a fist if you have to and try not to bend that elbow and make your pole plant look like you're plucking daisies.
Head up
Look up not down and trust your feet. There's no need to look down at them because when you do we miss your gorgeous face. That same face that is breathing through it's teeth.
Stance, push that bush
Be on the middle of your skis, pelvis forward rather than backseat with butt behind you.
Practice makes perfect in the world of ski stance, so just keep pushing that bush through the powder and get forward where you can.  Backseat skiing can ruin photos.
Be prepared also to repeat, repeat, repeat. If you want the perfect shot you have to put in hours of making the same turn, hucking then hiking, hucking then hiking, waiting till the photographer gets in line, then dropping when he or she says, then doing it again.