"I just wanted to win," I cried to my coach as I was lifted into the sled by six ski patrol. I couldn't see anything, but I could hear them asking me what was hurting and all I could feel was a sharp pain under my right scapula.
Ending up in a Chinese hospital with 6 broken ribs, a concussion, and a fractured collarbone was certainly not where I pictured myself after a strong start to the World Cup season. But, I suppose we're not playing billiards out there.
For anyone who has ever tried, or even watched, mogul skiing, I'm sure you can appreciate that it's not friendly on the body even at the best of times. So when you don't get it right, knock yourself out then slide head first for seventy meters, hitting every mogul with your head on the way down, there's bound to be consequences.
Competing is my favourite thing to do, so naturally I was frustrated and disheartened.
My "athlete mind" was asking "why did this happen?". I wanted to be fixed and skiing again in an instant. Instead I was stuck in a Chinese hospital, where I didn't speak their language, with no idea how or when I was going to get home. Thankfully, I had my coach, Katie with me, whom without I would have been completely lost.
After watching my crash, I feel relatively lucky with the extent of my injuries. My head is okay, my spine is fine, and I made it home in in time to spend the holidays with my family. The OWI medical team took great care of me and I started the recovery process as soon as I was back in Australia.
Almost all athletes will face some kind of injury in their career, and many recreational skiers will experience time off the mountain due to a skiing injury. I was disappointed to be off snow, especially when the next event on the World Cup of the tour came around, but I understand that I have the power to choose how I think about my current situation, and how I choose to spend my time.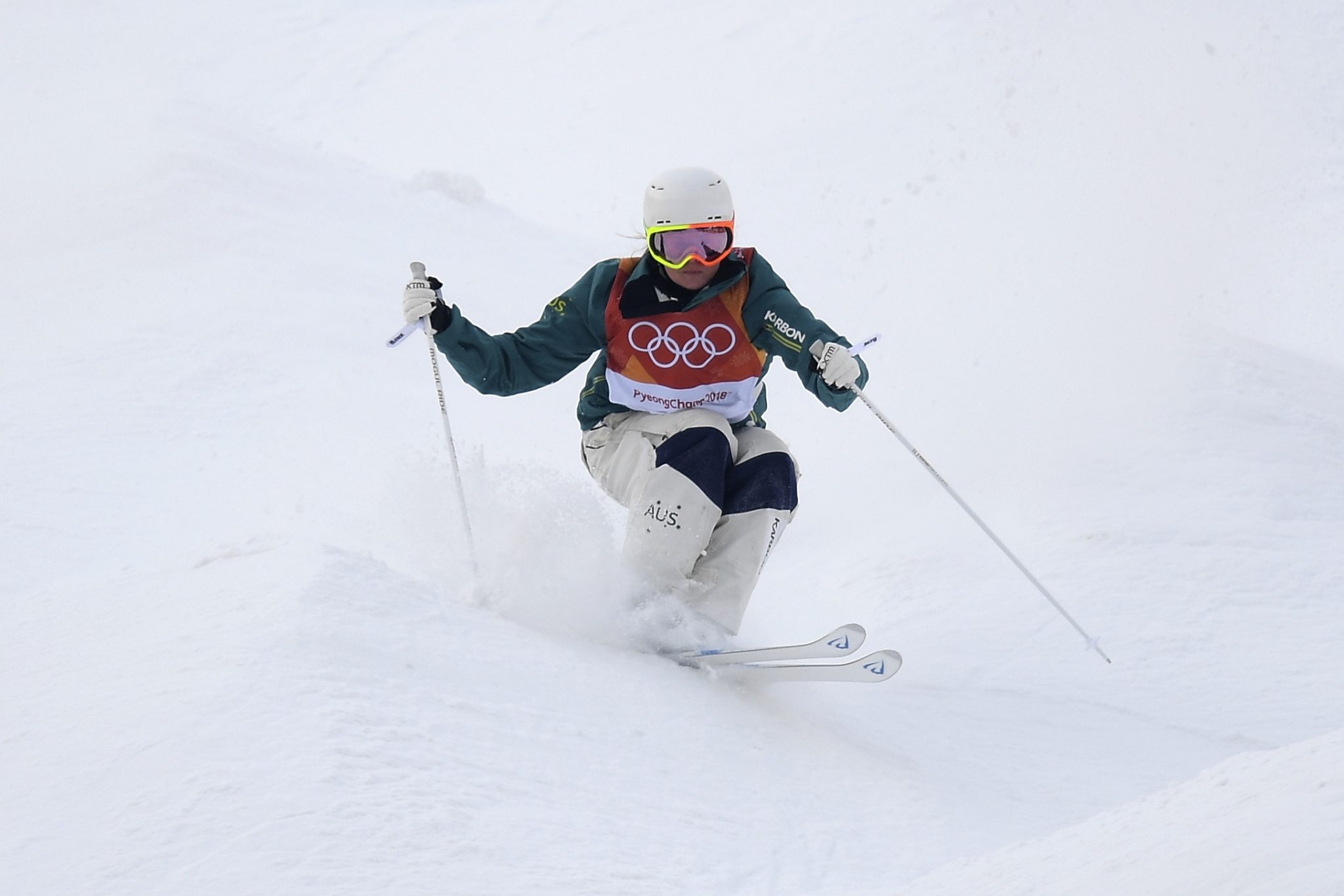 So rather than focusing on what I was missing out on, I decided to focus on what I could do and the opportunities that I now had in front of me. This was the first time in over a decade that I would be in Australia at this time of year so I decided to maximise that time in whatever way I could.
Firstly, I got stuck into rehabilitation.
I think many people underestimate their physical capabilities during injury, resulting in a larger de-training effect than necessary.
I had sustained upper limb injuries, which meant I was still able to maintain lower body strength with a modified program. I slowly reintroduced modified yoga and aerobic fitness and within a few weeks I was running on an anti-gravity treadmill and doing bike sessions in an altitude chamber.
I was also on study break so I made the most of the warm weather, caught up with friends and even got to watch a match at the Australian Open. But, another important part of this time was the opportunity to support my teammates and give back to a team that supports me so much.
Watching live scores and cheering from afar for the next two World Cups was challenging, so when I was asked to shadow the Olympic Winter Institute of Australia media manager at the Deer Valley World Cup I jumped at the opportunity. This would be the first time I was not going to push out of the start gate at the Deer Valley World Cup in 11 years, but at least I could be there to cheer on my team.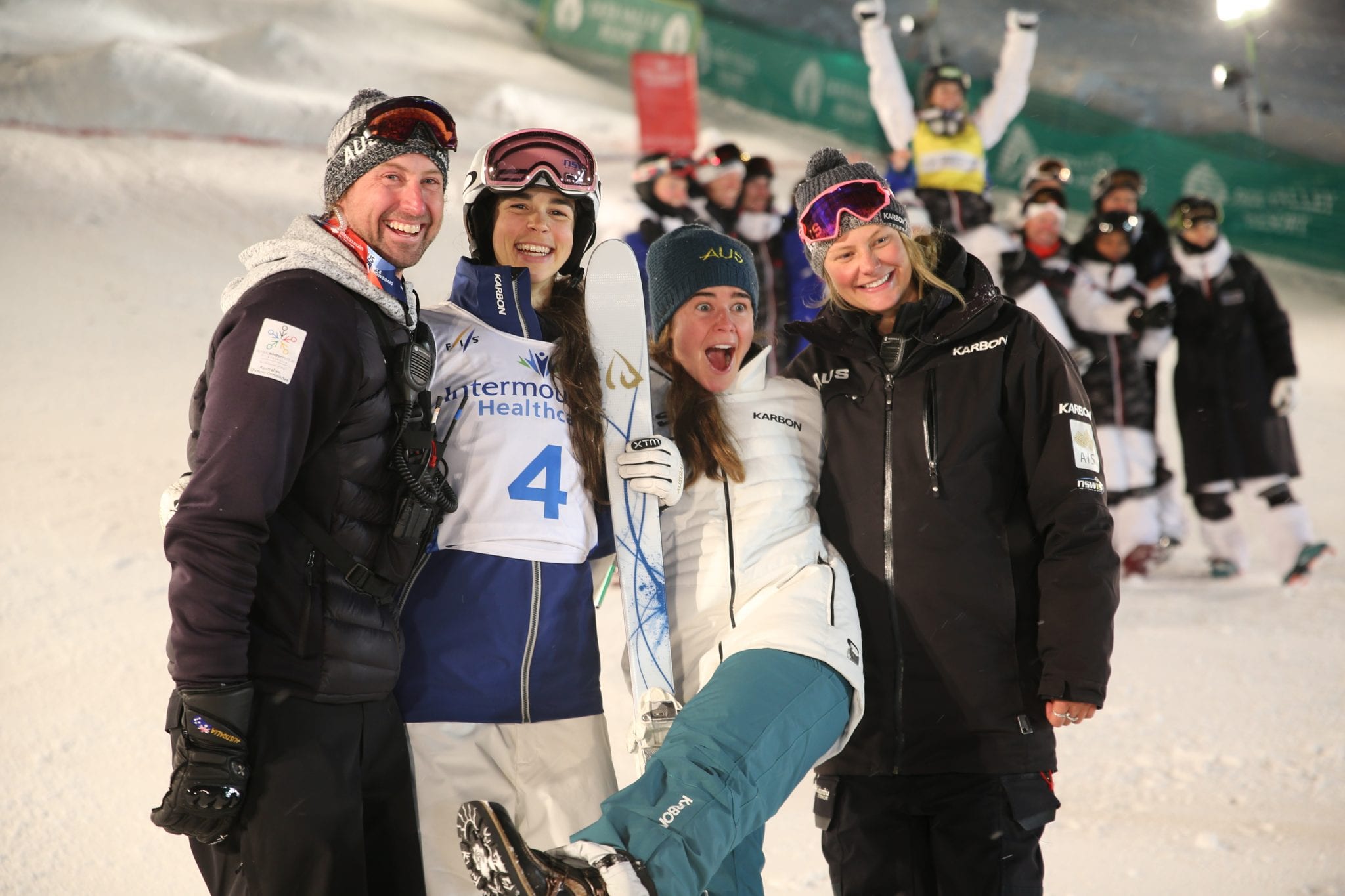 Mogul Skiing is an individual sport, when you push out of the start gate it's just you and the course. But in this sport, every other piece involves some kind of contribution from your team. This might be feedback from the coaches and trainers, treatment from the physio, advice from the sports psych and just general good vibes living, cooking and travelling with your teammates.
I've spent more time with my team over the past decade than I have with my actual family.
We spend months of the year away from home and even though I compete against them, a lot of them have become my closest friends. We are there to celebrate one-another's successes, and we are there for each other when faced with challenges. No, one does this sport alone and I believe you owe it to the support around you to be a team player.
In addition to being a good team player, I believe there is a lot than can be learnt from watching an event from a different perspective. Observing as an "outsider" enables you to notice things that you wouldn't normally see.
When I'm in "comp mode" I have so much to think about; my focus points for my run, technique, strategy, line choice, recovery, mind set and scheduling; so I generally keep my eyes on my own place.
Watching from the sidelines allows you to see the event from a new lens. Watching how different skiers approach training and tackle challenging parts of the course, as well as noticing what judges are rewarding can be a very valuable learning experience.
I'll admit that it was tough watching the event from the bottom, especially when it came to finals and the course was ripping, but again I knew I had a choice in how I framed the situation in my mind.
I chose to learn, to support and generally enjoy the experience of watching the super-bowl of mogul skiing. Mogul skiing is such an exciting and intriguing sport, I'm so proud of my team and watching them added fuel to my passion for the sport and left me even more motivated to get back on the other side of the fence.