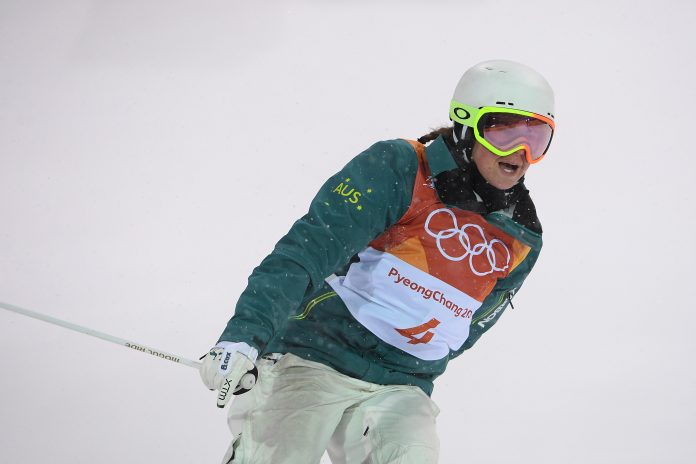 The Olympics is a beast. It is like no event you have competed in, attended or reported on before. The logistics alone present challenge after challenge after challenge and for the support crew, administration and media it can feel like putting out fires all day long.
The support team do their best to shield the athletes from unnecessary details and keep their eyes on the prize. Media interviews and access are monitored, social media may be, by choice, shut down, trips outside of the athlete sites are not encouraged except for training.
Because this is the Olympics, the pinnacle event of sports every four years. The one that can throw a premium athlete in his or her discipline onto both a world stage and a mainstream stage at home and it is that stage that brings the sponsorship dollars when medals are won.
Those in the snow (pun intended) already know mogul skier Britteny Cox. They have followed her since she was a teenager under the care of Peter Topalovic in NSWIS. They know she's a country girl with a country family now living in Mt Beauty, Victoria not far from Falls Creek.
They know this is her third Olympics. They knew her before she nailed almost every run in every qualifier and every final in that heady FIS World Cup season of 2016/2017. They loved her in the yellow bib that became her uniform de jour, they felt her joy holding the Crystal Globe up high and they were gunning for her last night in the women's mogul finals.
Cox went into PyeongChang a medal hope, though many called her a medal contender. The pressure was high after a stellar season like last one. But it's a lot to ask an athlete to win every run every time from qualifiers to finals. It was natural that this season may come with some bumps (pun not intended) as Cox stepped up with a pre Olympic competition schedule.
After starting the season with a gold in the first World Cup in December, there were times in January that she faltered and it was hard to place whether she was internally shaken or the pressure was just too much from a country desperate for medals, and a funding pathway desperate to prove it's dollar worth.
"I think January was a really good learning curve for me, I went into this season with the idea in my head that I needed to be adaptive and receptive to change and I wanted to be able to change things at the last minute if I needed to" said Cox.
"I had a number of different plans I could take at any moment and we were just taking it one event at a time and it worked out well that I was in a position where I could take the last World Cup off (before the Olympics). I still believe that was the right decision for me."
She headed into PyeongChang with 2 gold podiums from the current FIS World Cup season when this time last year she had four golds and a bronze and then won gold at the test event in PyeongChang that week. In any other year 2 golds alone would be considered phenomenal.
"I always say to her that she is not defined by her medals" her mother, Karen, told me in the stands before last night's mogul final.
But Cox is a determined young woman. She loves her sport more than anything and has done since a child.
"There were times we were training that I would literally have to tell her to stop, to get off the hill, the chairlifts were closed" says NSWIS Head Coach Peter Topavic. "You won't find a nicer person, either."
He's right. She is a journalist's dream. Cool and approachable in front of a camera, always happy to give a quote, actually, just always happy. There are times I would love to hear her say something bad about someone, just to make me feel better. But she won't.
"It's just not in her nature" says Topalovic. "She is genuinely a good hearted person."
[srizonfbvidsingle id=1950821071598853]
I have in recent years got to know Cox through time at events, in interviews, on Facebook and in person and she really is, in a word, awesome. In a selfie generation it is good to know Australian snow sports have role models with compassion and empathy like Britt for our youth.
Her and Matt Graham, her fellow athlete in top level training under the hard hitting coaching style of Steve Desovich and Gerry Grossi, are chalk and cheese in personality but they fit right. His larrikin ways compliment her girl next door grin with good training banter.
They share one major winning thing in common. They can bring it when it counts. Both have enjoyed countless World Cup podium successes and both have a steely focus reserved for that mogul course when, as Graham says, it's 'just me against the run'.
Last night was meant to be Cox's night. All roads, even with those wrong turns (no pun intended, again) had led to this day.
There was her trademark grin in the training runs and after the first competition run she was sitting well and into the top 12. It was here I saw the Cox that wins competitions, she was clearly happy with her first finals run, fist pumping the air as she skied past the media pen and we called out "go Britt."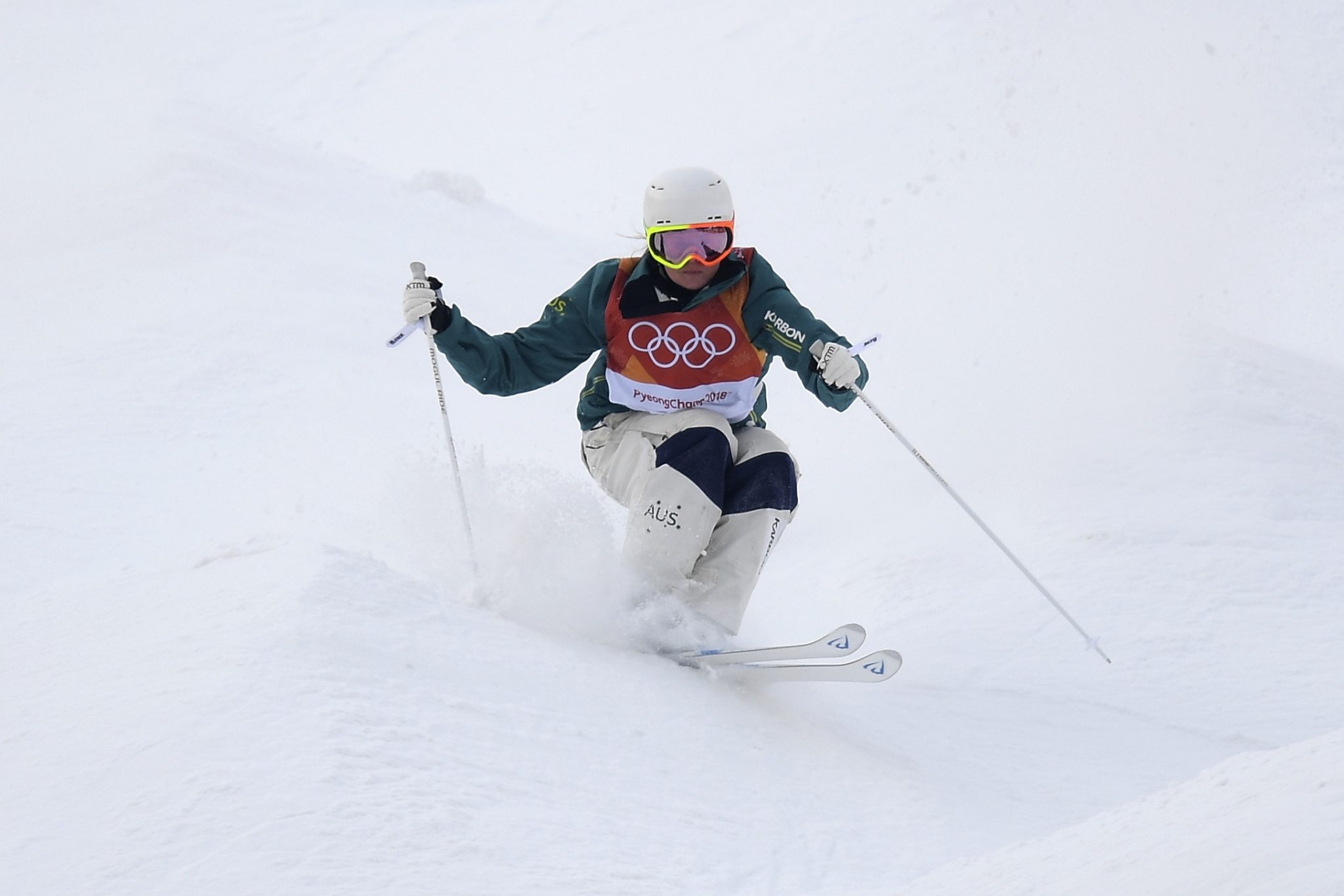 It was then I thought she had it, a podium. The run had put her in second place with 78.28 and if she could just lay that run down again she would be surely gold or silver.
"I skied fast, I jumped big and for that I am super proud" said Cox after the event when they trawl the poor winners and losers through a cattle call of press interviews when some just want to go home and cry.
It's hard enough that they get interviewed on national television half way through the event between finals, let alone throw them in front of us when they don't get the podium that was meant to be theirs. Yet it's all part of the gig of journalist and athlete and some days are better than others.
Today was not one of them. We had already spent time with Claudia Guelli fighting back tears after she crashed on her way down the qualifying course.
Then Cox, with a podium under her nose, threw herself into the run of her life with a little too much zealous, went too big on her first jump and split her skis for the next few turns. It was all over in those first few seconds of her Super Final run. She placed fifth, one behind the surprise Australian contender of the night, Jakara Anthony who had her personal best in only her second career super final.
"I had some splits coming out of the top air and it was a little too big and a little too wild but that's what the Olympics is all about, it's about going for it" said Cox, her arm around team mate, Anthony.
"It would have been nice to do that run clean and tidy but you know that's the way it went tonight and the girls that are on the podium are very well deserving and Jakara in particular her 4th place run was beautiful."
Those in the snow still know Cox is a champion, literally, a world champion, they know she's the best female mogul athlete we've ever had and no one can take her 2017 World Champion, World Cup Crystal Globe Winner and overall World Cup Freestyle Champion titles away from her. But Australians who don't follow snow sports won't really know her name again until the next Olympics. A different finals result would have potentially meant an almost different life for this home grown girl with a bulging passport.
Cox is a professional and maintained her cool with a positive spin on a difficult situation for an athlete of her caliber, though I suspect she was beating herself up inside, athletes are traditionally hardest on themselves. But the tears were there and they surfaced when speaking of her brother, Hamish Cox, a moguls coach with Claudia Gueli as his athlete.
"My brother at the bottom, all he said to me was that he loves me and he's proud of me" said Cox, her voice breaking.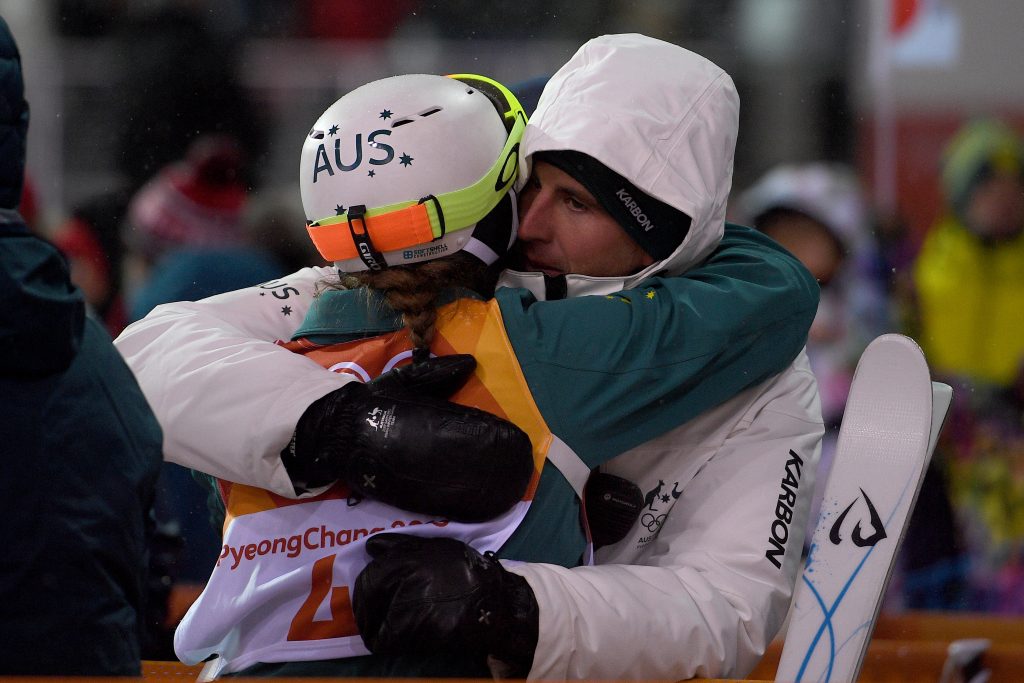 "This really puts things into perspective, I love mogul skiing and I put my heart and soul into it and it means the world to me but family is so important to me as well. My Mum and Dad have supported me in my skiing but they've always kept me grounded and honed into me what is important, being the best person you can be and being there for your team mates, your family and your friends and that's still very true for me."
So much so we'll see her in the crowd tonight cheering on the Aussie boys in the mogul final.
"I think I'm going to be way more nervous tonight as it's out of our control, we just have to stand here and watch and we know what it's like for them as well, so good luck to Jimmy, Rohan and Matt" said a pumped Cox even after missing her own podium.
That, dear readers, is so Britt. Now someone, for god's sake, give the girl a huge hug.
Gold: Perrine Lafont, France – Silver: Justine Dufour-lapointe, Canada – Bronze: Yulia Galysheva, Kazhakstan