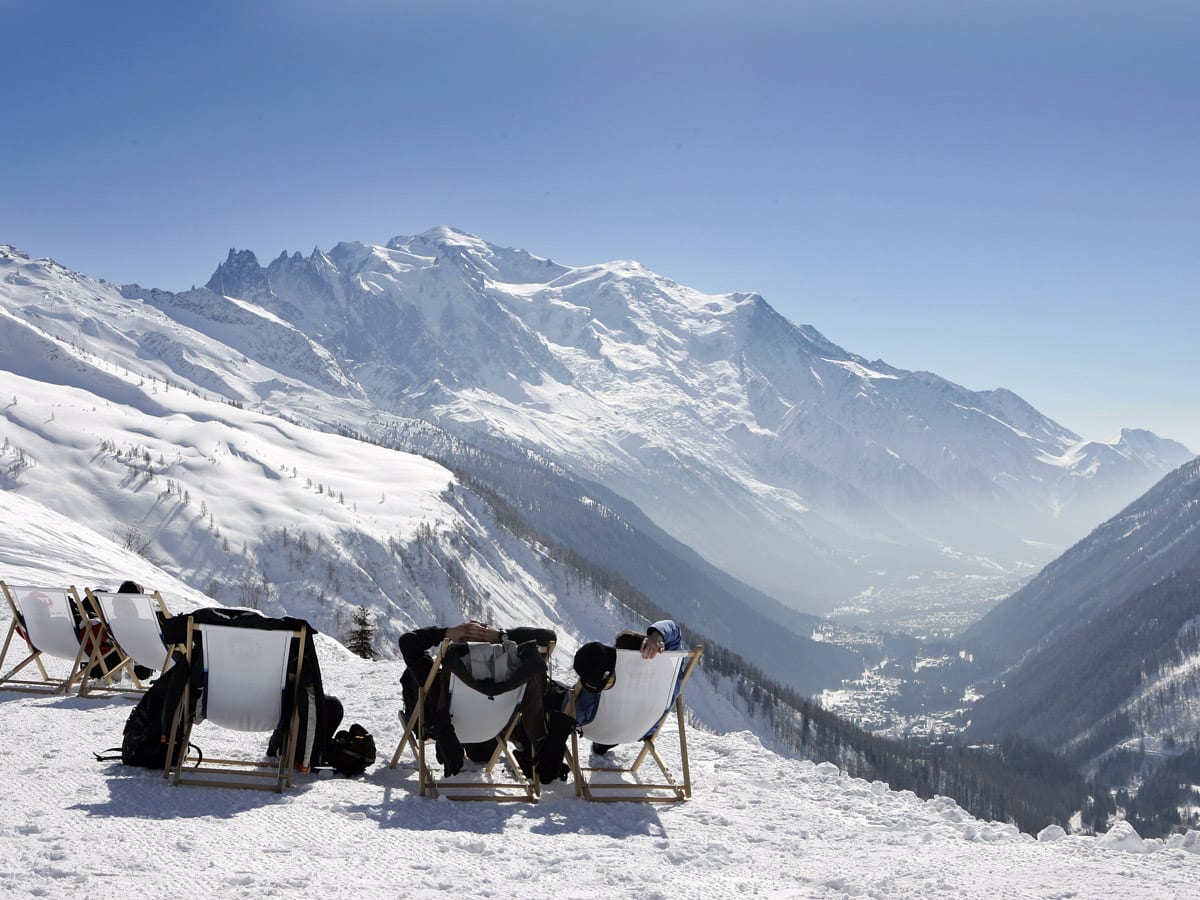 Chamonix Mont-Blanc Valley has joined the Mountain Collective as the newest global affiliate for the 2015-2016 winter season.
Chamonix is the first destination in Europe to be included in the Mountain Collective, granting access to the best and most varied terrain in the world. All Mountain Collective passes for the 2015-2016 season will include two days of skiing and riding at Chamonix. The iconic European winter resort becomes the fourth global destination in The Mountain Collective outside of North America, joining Thredbo, Australia; Hakuba Valley, Japan and Valle Nevado, Chile.
Located at the base of the highest summit in the French Alps, the legendary Chamonix Valley provides an incomparable blend of European winter sport history and a breathtaking natural environment. A mecca for skiers and snowboarders with its challenging 'les Grands-Montets' and 'Vallee Blanche' areas, Chamonix also offers a wide range of beginner and intermediate terrain for all ability levels during a season that stretches until early May.
"Chamonix Mont-Blanc Valley is delighted to join the Mountain Collective as the first and only European resort among 14 distinctive ski destinations around the world," says Mathieu Dechavanne, CEO of Compagnie du Mont-Blanc Chamonix.
"Internationally known as the capital of European skiing and mountaineering, Chamonix's resorts offer breathtaking views of glaciers, seracs, mountain lakes and spectacular ice falls. No place else in the world can the discerning skier experience a 360° view of all of the French, Swiss and Italian Alps. A visit to Chamonix is one a skier or snowboarder will not soon forget."
Mountain Collective passes are now on sale for $399 USD, for a limited time while supplies last. The Mountain Collective™ Pass includes two days of skiing or riding at each of the 11 partner destinations (AltaSnowbird, Aspen Snowmass, Jackson Hole, Mammoth Mountain, Ski Banff-Lake Louise-Sunshine, Stowe, Sun Valley, Squaw Valley/Alpine Meadows, Taos, Thredbo and Whistler Blackcomb), plus a 50 per cent discount on all additional days with no blackout dates.
Pass holders also receive two days at each Global Affiliate Destination, Chamonix, Hakuba Valley (Japan) and Valle Nevado (Chile). Pricing for kids aged 12 and under is $99 for the 2015-16 season, making the Mountain Collective™ Pass an ideal option for families.
The Mountain Collective™ Pass grants access to 14 worldwide destinations with more than 48,800 acres of terrain, over 400 lifts and an unmatched reputation for snow quality, quantity and steeps. Passes are available online through an exclusive technology, distribution and marketing partnership with Liftopia at www.MountainCollective.com.
In addition to being able to ski or ride at 14 leading destinations, extra benefits available to Mountain Collective pass holders include exclusive lodging deals and a complimentary, one-year Protect Our Winters (www.protectourwinters.org) membership. The Mountain Collective is committed to being in business forever and proudly partners with Protect Our Winters with the mission of uniting the winter sports community on the important issue of climate change.
The partnership also offers a 50 percent discount on lift tickets to premier season pass holders at participating resorts throughout the season.
How Australian Thredbo skiers benefit
This announcement is great news for Thredbo Season Pass holders, who now have fantastic benefits to more of the world's finest ski areas. Thredbo 365 Pass holders receive 50 percent off day passes at fully fledged member resorts and 50 percent off up to five day passes at affiliate resorts.
Thredbo's current Season Pass Sale ends midnight October 5, where for only $799AUD you gain unlimited access to Thredbo all next winter, and this summer, PLUS 50 percent off at some of the best resorts in the world for their 2015/16 winter, thanks to The Mountain Collective. To find out more about the Thredbo 365 Pass visit www.thredbo.com.au.