Remember the world's first backcountry specific designed socks? Yep, those ones designed for ski touring by Cody Townsend and built by Aussie base layer company, Le Bent.
Well they're called Le Send are now available in store. Boom!
Big mountain legend, Cody Townsend and his awe inspiring totally ripping wife, Elyse Saugstad, hit up Australia this season during the storm of the season and got themselves out into the gum tree terrain of Australia's backcountry to test the socks in the Aussie field. 
Clearly he brought the snow with him, all 1.3metres of snow fall in the four day period. 
"Australia is a wild country. From raging blizzards to thumping waves, it's not for the faint of heart and it was the perfect place to finish testing the Le Send sock – especially with Le Bent being an emerging Aussie company" said Townsend.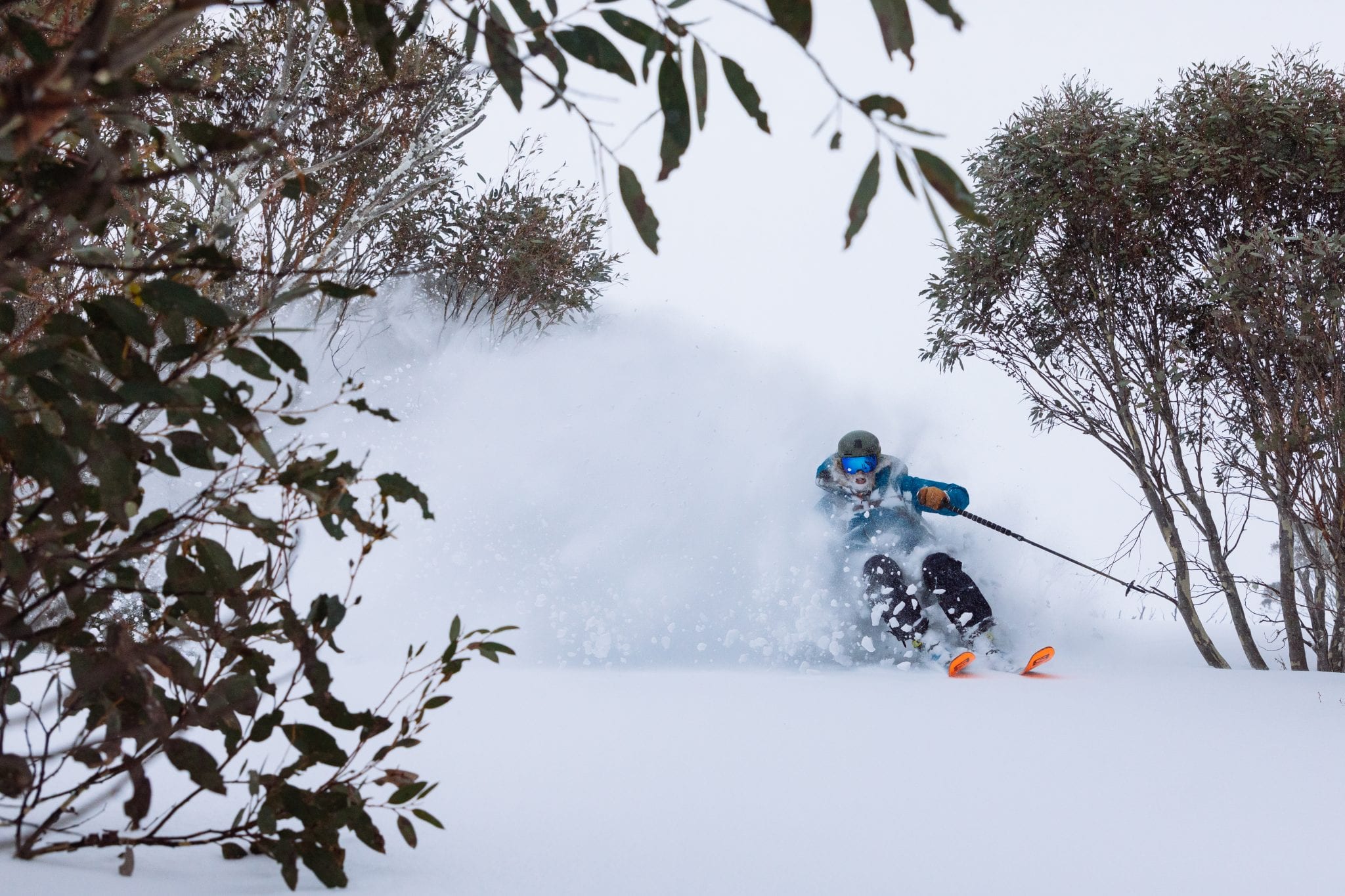 Cody and the Le Bent crew split their time between skiing with groms at Thredbo resort and getting out into the Australian backcountry and toured out to the western faces of Kosciuszko.
"I can now say, there is legit terrain in Australia… something I wouldn't have believed before we got there" reveals Townsend to the delight of every Aussie backcountry skier looking for kudos.
Le Send sock le specs
Le send has a double thickness at the toe box to complement wider toed ski touring boots. Vascular compression creates the feeling of cold, so Townsend and the Le Bent designers removed the typical compression element in the forefoot and added a subtle compression in the calf for added muscle support.
The weave on the upper forefoot has been designed to allow the feet to breathe through the heat of touring and hiking. 
But the truly game-changing element of this sock is the welded silicone strips placed on the heel to lock down your foot from any sort of upward slippage while touring, boot packing and skiing.
How much? AU$44.99