Ahhh Engelberg, Switzerland, we've got 26 reasons to love you and it's still not enough. 
If you've been tossing up a trip to the holy grail of skiing and snowboarding, but not exactly sure why this serious bucket-list ski destination should be visited sooner rather than later, here's our A to Z of the prettiest ski region going.
A is for April. More specifically, guaranteed snow at Engelberg from December through until April each year; plus skiing and boarding on the glacier from October into May.
B is for BIG. Try over 82km of slopes over 2000m of vertical, with the longest downhill run being 12km.
C is for… cookie. No, how could we possibly go past cheese? And when in Engelberg, you have to try the local cheesy pasta dish. It's called the "Älplermagronen" and it's layered with potato and caramelized onion.
D is for daredevils, who will love the off-piste advanced terrain on the glacier. For the rest, you'll still get a leg-burning workout with 82 kilometers of slopes over a huge 2000 metres.
E is for electric. Race an electric snowmobile around a closed circuit on snow, with rentals up for grabs at the snowXpark for adults wanting to rev it up, or for kids wanting their share of the thrills.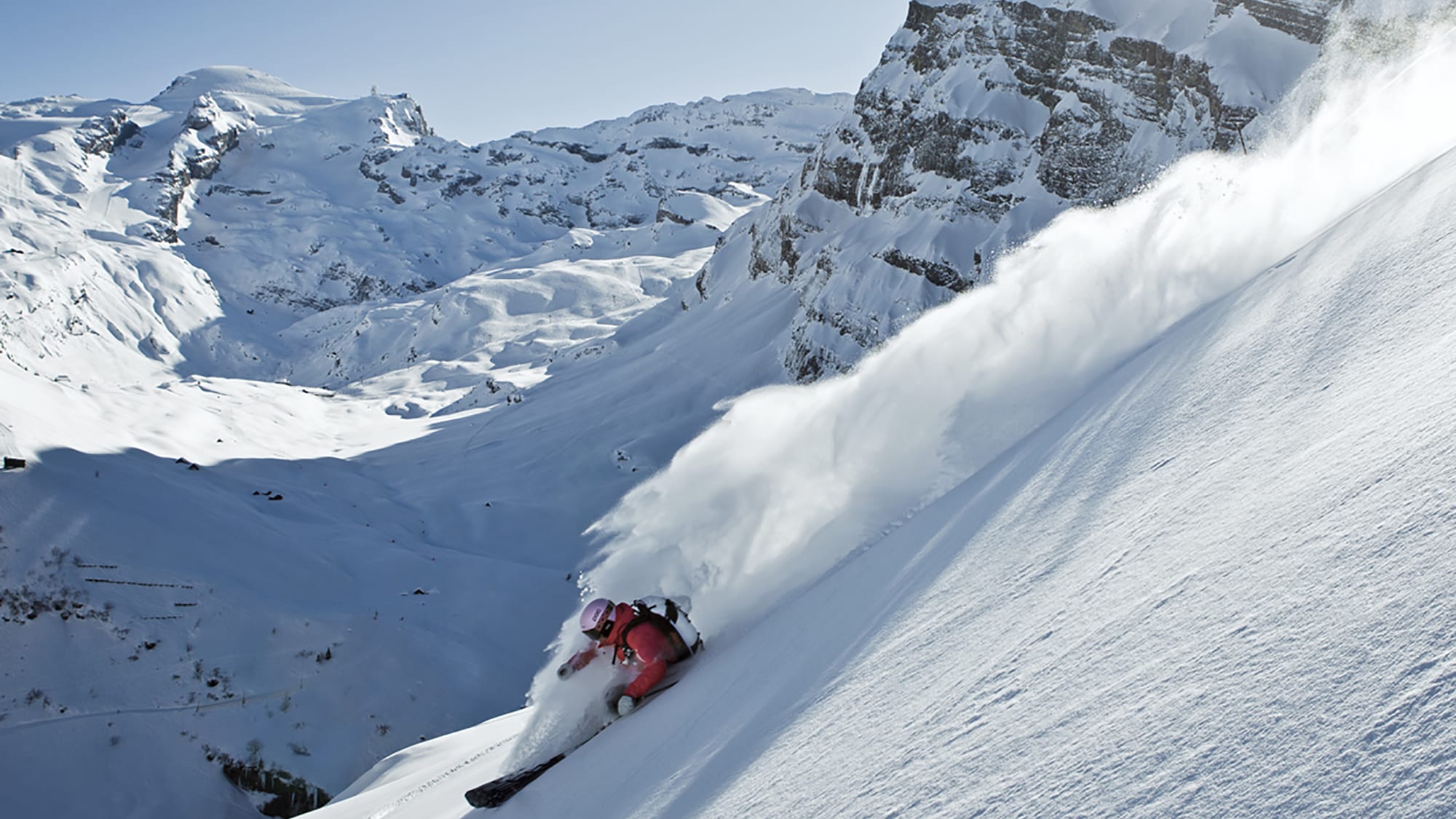 F is for freeride. This resort is known as one of Switzerland's best freeriding destinations. 
G is for gondola, and Engelberg happens to have the world's first rotating one. The Titlis Rotair revolves 360 degrees as it transports skiers and boarders from mid station to the mountain peak. Keep an eye out for all the cool terrain to be seen along the way, like  steep rock faces and glacial crevasses.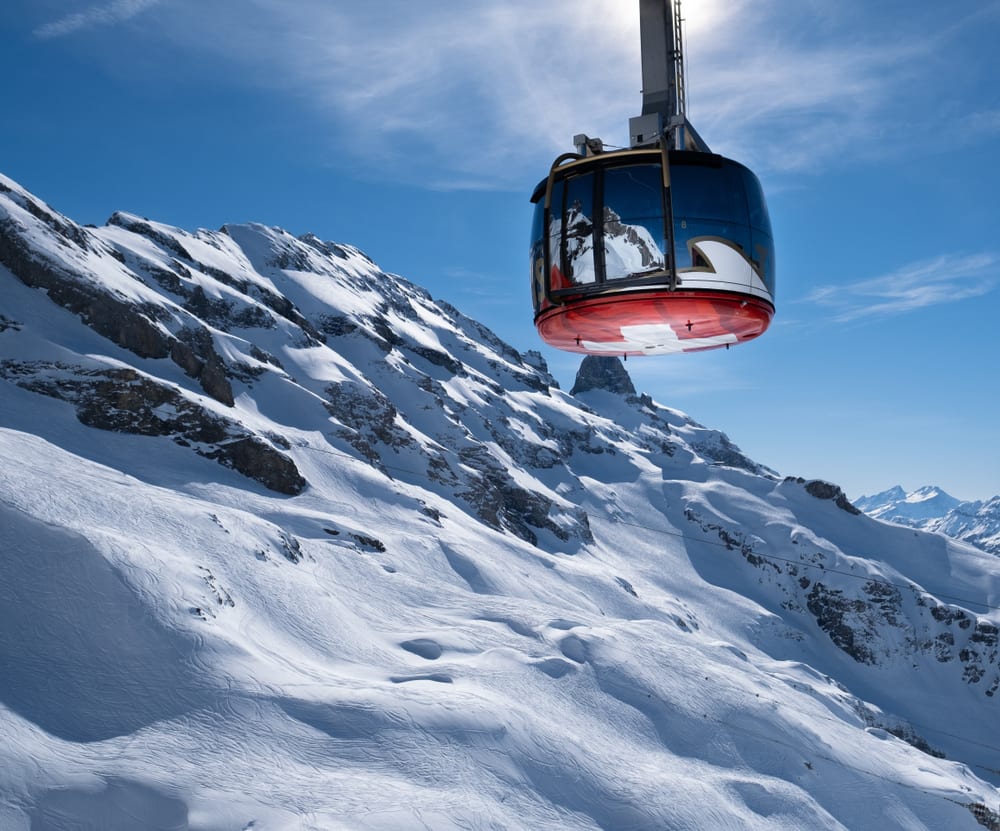 H is for Heli skiing. The chopper will pick you up in Engelberg and you'll ski the Sustenhorn mountain glacier and the Swiss Alps beyond.
I is for international cuisine with over 73 dining establishments on offer including fondue.
J is for jumper. Obviously you'll need to pack one. Or, you know, 10, along with your best puffer jackets and ear-muffs and handwarmers.
K is for kids. Bring them. The Swiss love kids so much that they have a national quality seal, "Families Welcome", which denotes special programs and activities just for the young ones.
L is for Lion Shop. There's nothing more Swiss than a watch (except for maybe a fondue), and you can find a whole lot of the most high-quality watches at the Swiss Lion Shop, also known as the world's highest watch shop as it sits at the summit.
M is for mountains guides. They have them, you want them. Go ski touring, stay in bounds, hit up the powder, go with a guide. 
N is for night sky, and it's the local tip: looking at the stars on a clear night, surrounded by mountains, is an incredibly special experience.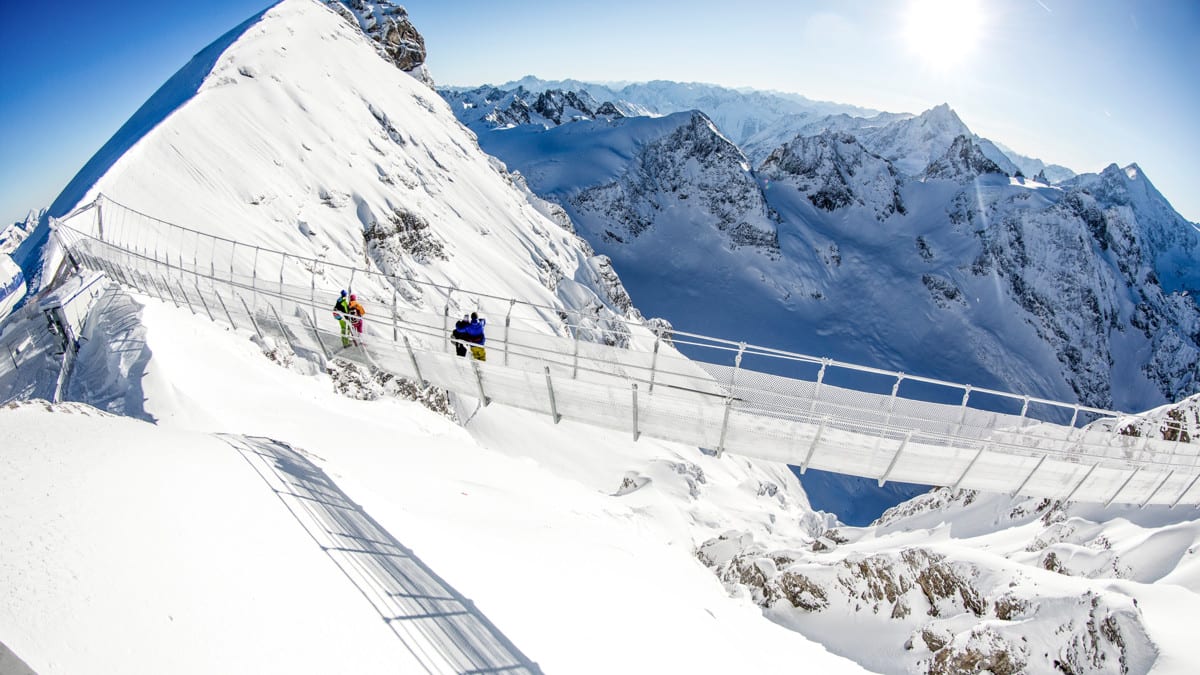 O is for omg, which will be in your throat as you cross the 100m long suspension bridge on the Titlis Cliff Walk to take in the views. It's the highest in Europe at over 3000 metres above sea level.
P is for prehistoric, and you can easily access ancient times at Engelberg by stepping into their blue ice cave, formed by glacial ice from prehistoric times. It stretches 150 metres long, 20 metres below the surface of the glacier.
Q is for quality snow. The majority of the terrain here is above 1800m altitude, so you don't have to worry about the 10 metres of snow each season turning to mush, even on a sunny day. The mountain is so sure of snow that it offers a Snow Guarantee, no snow and you get your money back. 
R is for Rotegg – a run that's so steep, it's legendary.
S is for skiing and snowboarding with 82 kilometres of slopes and a vertical rise of 2000 metres. Prepare for thigh burn. 
T is for trains. Yes, you can get one of those famous Swiss trains to Engelberg via Lucerne which is only a 45-minute ride away.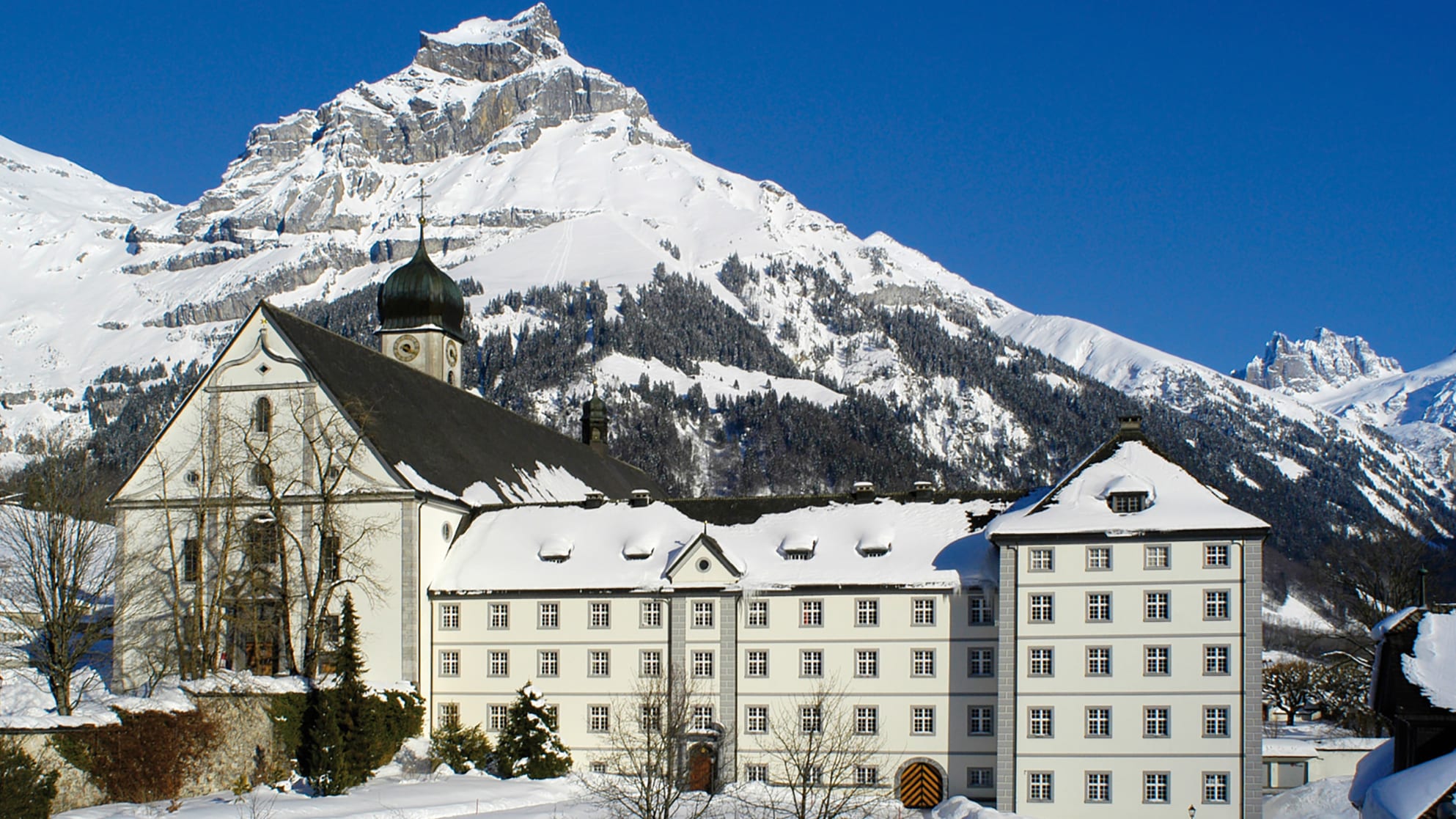 U is for unique. And one of the most unique elements about Engelberg is that you can check out the Benedictine monastery, which was founded in 1120 and has a great impact on the life of the village; monks even still live, work and teach there. 
V is for Vierwaldstättersee (try saying that after a couple of mulled wines). It's a beautiful lake that makes for a spectacular day trip from the ski resort, and best of all, you can access it via one of those gorgeous Swiss trains.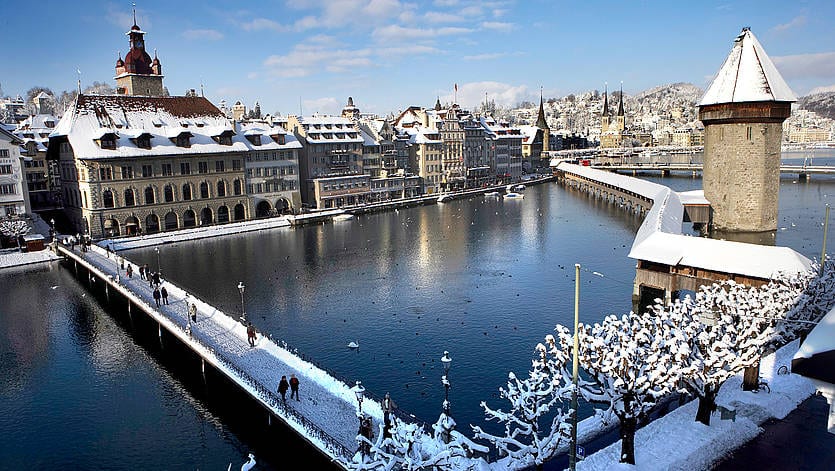 W is for winter paradise, which sums this place up perfectly.
X is for the kisses you'll be blowing as you fall in love with your new most favourite resort, Engelberg.
Y is for you, because you have to go this season, and please take us with you?
Z is for Zurich, the main international gateway airport, just 85km north of Engelberg; that's where you'll have to fly (and, you know, never want to leave again). 
Find out more information about Engelberg, and other Swiss favourites, by clicking here.