In a world where community, conscious, blessed and journey are the staples of conversation, it's no surprise that hotels are now becoming hubs for like minded souls seeking validation in their lifestyle choices. Yep, you can hashtag that and tag us.
Enter Gravity Haus (that's German for house), a new ski in ski out concept hotel called a "social club" opening its doors at the base of Peak 9 in Breckenridge Colorado this December. 
The theory is simple, or so says the marketing collateral. 
"Gravity Haus is an entirely new hospitality concept fusing guided outdoor adventures and tech-forward conveniences. Designed to activate a community of like-minded outdoor enthusiasts, Gravity Haus Breckenridge will lead year-round experiences ranging from outdoor excursions to backcountry hut trips to social outings."
We think this means if you like the outdoors and the apps on your smart phone then this hotel is for you.
Rooms are named after your adventure alter ego and come with a free definitive article. The Powderhound, The Alpinist, The Betty, The Gnarnia and The Crashpad are a few room types, though we'd love to see The Jerry included as a pop up.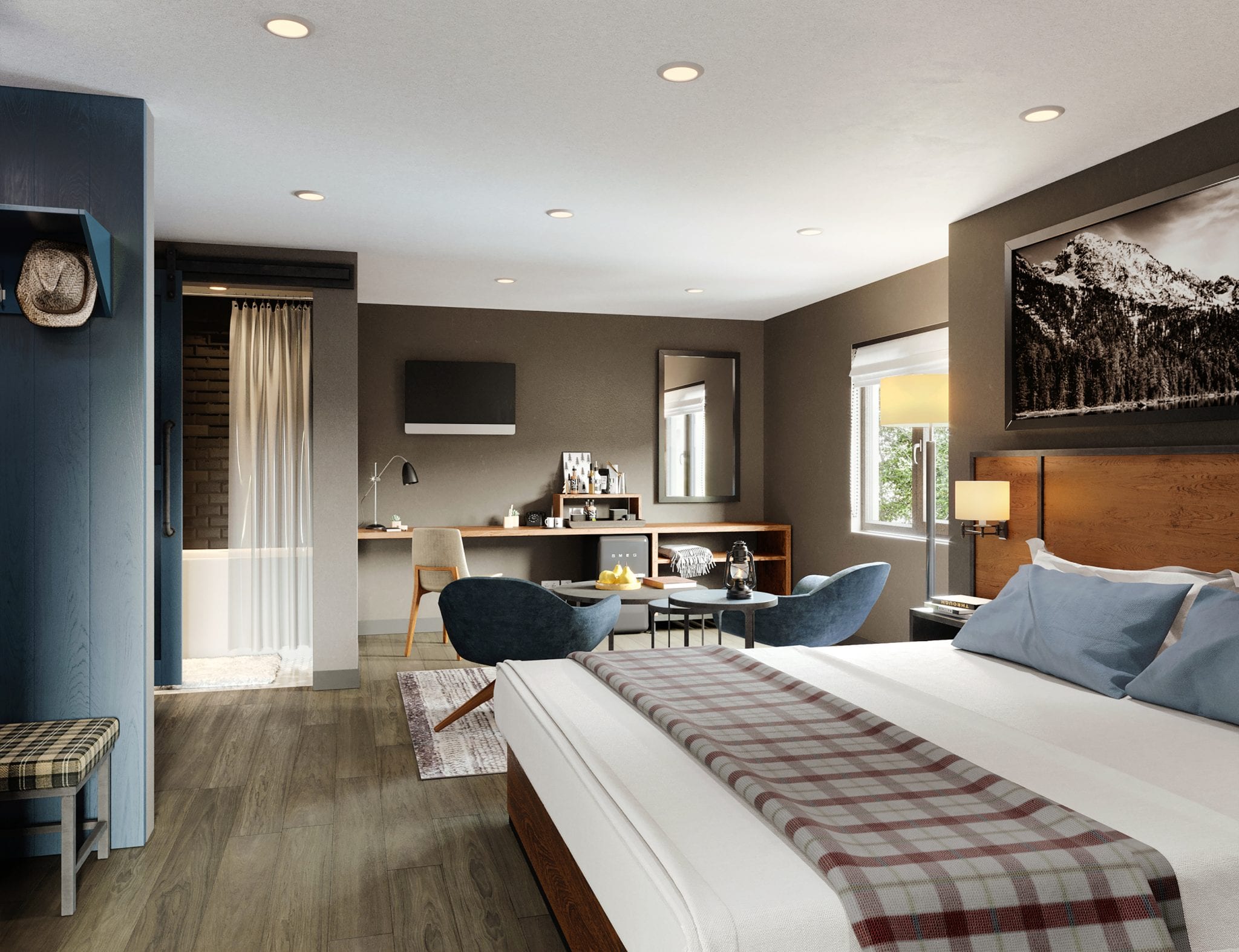 All of the hotel rooms have of course been curated, meaning someone has carefully chosen products for the hotel's target market of eco-conscious travellers. You can expect WinkBed mattresses, Gaiam yoga mats, EO Zero Waste bath products, Parachutes synthetic free linens and Newly throw blankets made with microfibre from recycled plastic bottles. 
It's all so woke the FOMO in us is booking in now before all those influencer types press their pouty lips all over it.
The earnest concept is the brain child of Denver entrepreneur Jim Deters, the man behind a slew of co-working 'campuses' offering higher education in software development, data science and the like – think of it as TAFE for the designer sneaker obsessed.
Skiers and boarders staying at the bro-tique hotel will love the backcountry guided experiences on offer at "Breck Haus" and the global safaris to destinations like Japan. Who wouldn't?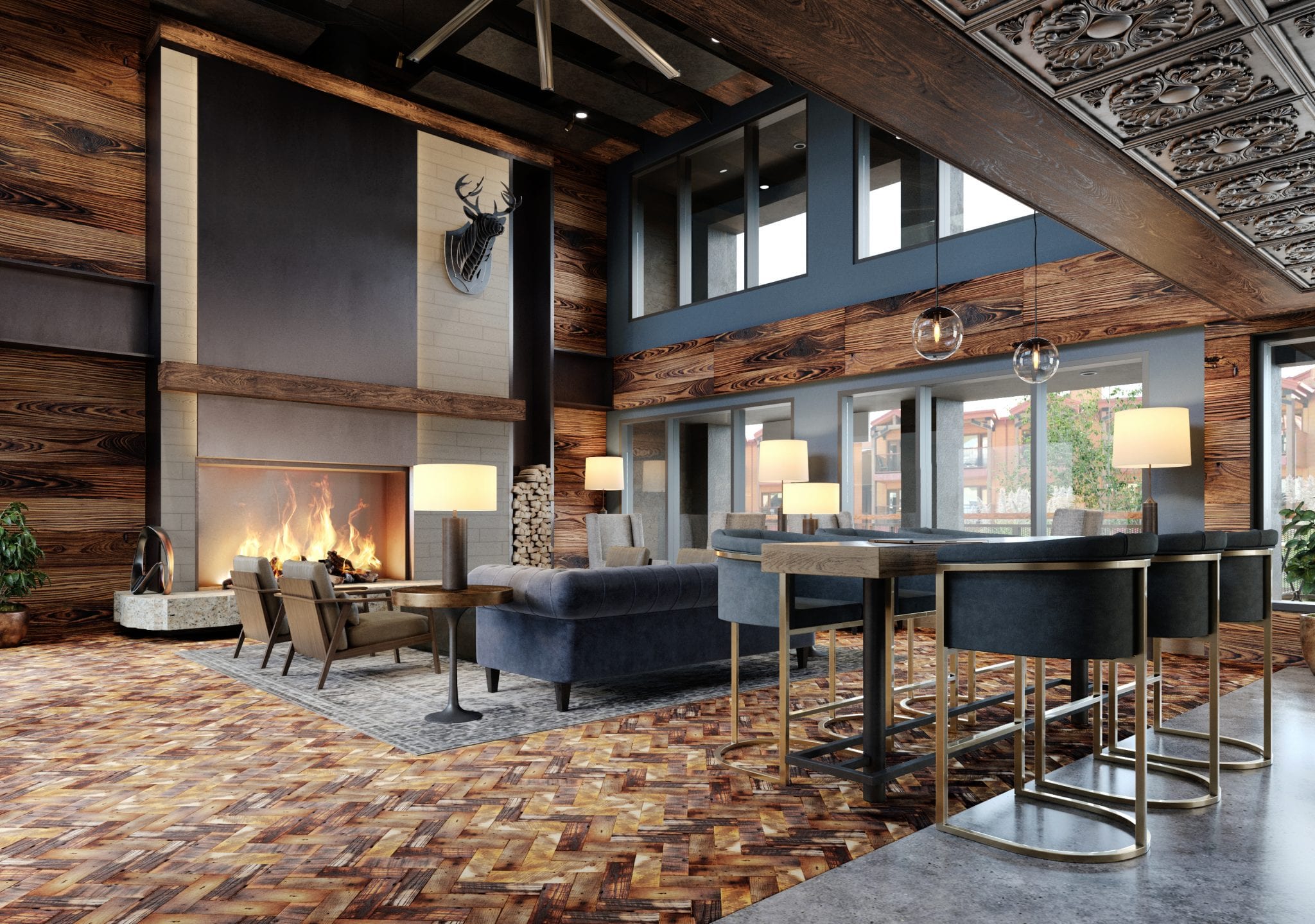 Global snowmads (see what we did there) can set up shop in the hotel's StarterHaus (see what they did there) co working space and bash an email out between runs. And those seeking more brain power and less physical burnout can hit the infrared sauna, hyperbaric chamber and NormaTec compression sleeves in the recovery centre at Dryland Sports. 
If you're regularly in the area then you can also nab yourself a Haus membership. The bumph says 'we activate like minded outdoor enthusiasts year round with insider access to local programming and social gatherings." We sure hope that doesn't mean they soak you in water, the go to process for activating almonds. 
The hotel even has its own version of a Japanese Onsen which is really a bath house with dry sauna, four hot tubs and a cold tub. Maybe that's how they activate you?
If you're hungry you can dine at Cabin Juice for breakfast, lunch and dinner or hit up Unravel Coffee for a snack served in a bowl and called goodness.
We're surprised there's no dispensary with a tasting room built from Scandinavian wood, being Colorado, but there is a super tramp for those that like to get high and townie bikes to take a spin.
They've even established strategic partnerships with renowned outdoor companies including Colorado-based Icelandic Skis, Never Summer Snowboards, K2 Skis and the Faction Collective.
The hotel will be managed by Vail Resorts and replace The Village Hotel at Breckenridge. Just follow the hashtags to the base of Peak 9. 
Want more? Hit up gravityhaus.com and tell them we sent you, though remember, we were there first.
#blessed #journey #activated #wewenttherrefirst