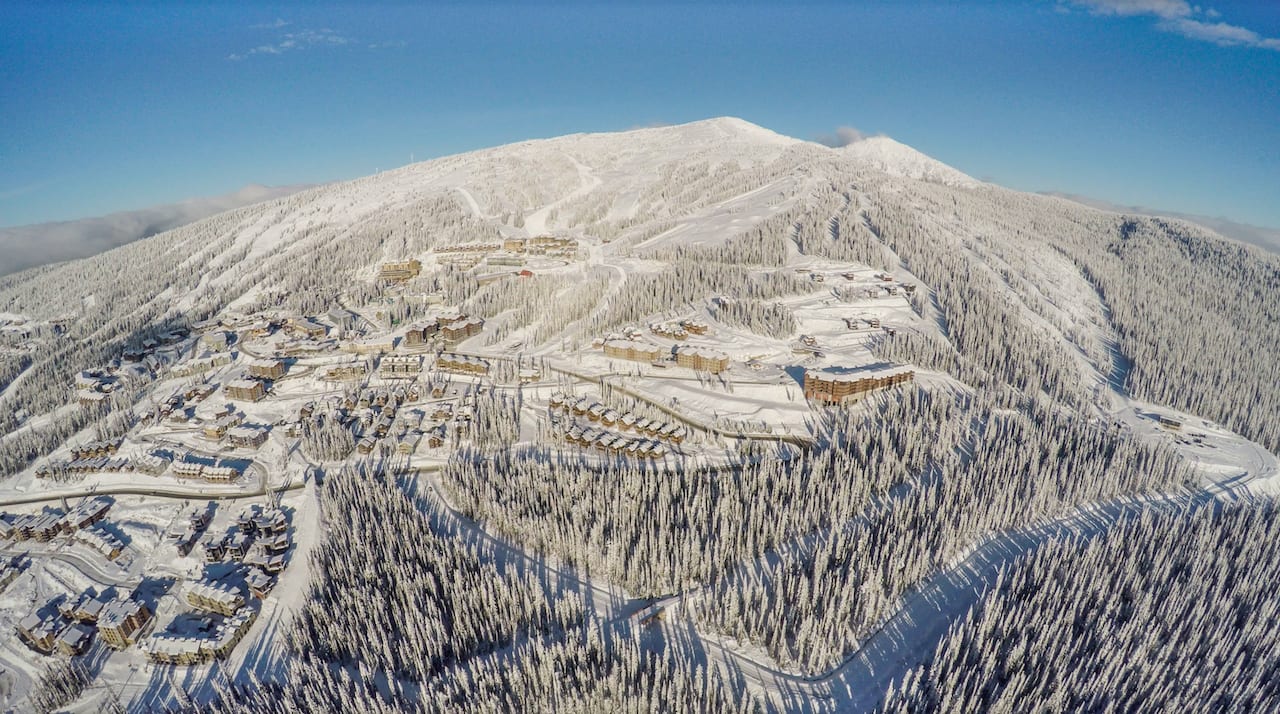 The Interior Health department in British Columbia, Canada revealed a large Covid-19 cluster at Big White Ski Resort this week. The news release from Interior Health pin points shared housing as the main point of transmission.
A Big White spokesperson told CBC that the recent tests have been in response to a number of "well attended parties" that were apparently privately held outside of the resort employee jurisdiction.
"Our investigation reveals 60 cases of COVID-19 related to Big White; mostly from transmission related to shared housing" reads the Interior Health statement.
"All identified cases are required to self-isolate and public health continues to follow-up directly with their close contacts with guidance and support. Large households and social gatherings appear to be responsible for much of the COVID-19 transmission related to this cluster.
"This highlights the importance of limiting social activities and following COVID-19 protocols when indoors. Everyone in the Big White community are reminded to avoid social gatherings and that socialization must be limited to immediate household bubbles.
"Please follow public health guidance such as physical distancing and mask wearing, even during essential activities. Interior Health is supporting the community with outreach testing throughout the Big White community.
"The risk is low for families and individuals visiting Big White who stick to their immediate household bubble and avoid socializing and gathering with people outside their immediate bubble.
"We thank the community leadership at Big White for their ongoing support and collaboration,
and we are confident with the safety plan in place by Big White Ski Resort Ltd.
Outdoor activities at Big White are considered safe for anyone following public health direction such as physical distancing, wearing a face covering, and staying home when sick.
"Interior Health will monitor this cluster for additional cases and environmental public health has been in the community to review safety plans at a number of locations and provide guidance and support as required. We would also like to remind people to limit all non-essential travel. This means, sticking to your own communities and visiting your local ski hill only."
Michael J. Ballingall, Senior Vice President of Big White Ski Resort Ltd., released a statement today in response to the Covid-19 cluster.
"Big White Ski Resort Ltd. wants to assure you we are taking this matter incredibly seriously. We are meeting with the ownership group and will be acting quickly and decisively to address the living conditions of our staff residing outside of our managed residences" reads the statement.
"We are not aware of any transmission in our company's workplaces, this includes transmissions between employees at work and transmissions between employees and guests. Our main priority is protecting the health of our staff and all those that visit and use Big White Ski Resort."
The resort also posted a mini statement on their Facebook Page – Big White Ski Resort Ltd. is working closely with Interior Health to mitigate the spread of COVID-19 on the mountain. The executive and management teams are currently working to bring more news to you as quickly as possible.
More to come.