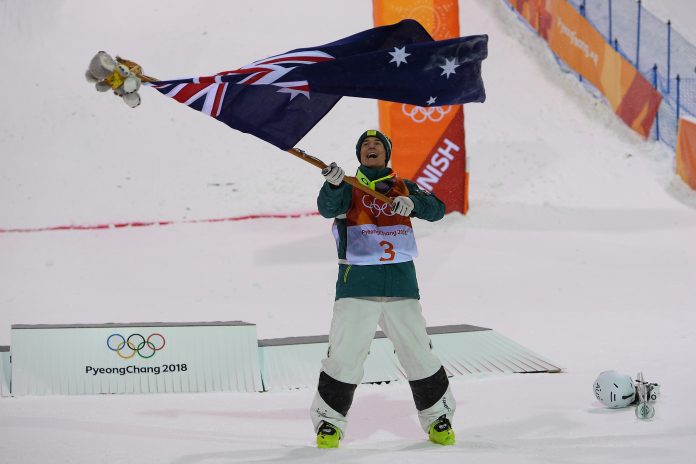 It's just 100 days until the Olympic cauldron is lit to open the Beijing 2022 Winter Olympic Games.
Today marks 100 days until the Winter Olympics in Beijing. Australia hopes to send a team of 40 athletes to join 2800 international competitors from 90 nations in February 2022.
The Beijing 2022 Games will run from 4-22 February 2022, with the 2800 athletes competing across 15 disciplines in 109 medal events. Several Aussie Olympians are aiming to make their fourth Winter Olympics – including Scotty James and Britt Cox.
Young athletes looking to make their first games include 2020 Youth Olympic Games gold medallist Josie Baff and 16-year-old snowboarder Valentino Guseli.
Chef de Mission for the Australian Olympic Team for Beijing, Geoff Lipshut, is excited for the athletes as they celebrate this Olympic milestone.
"We're just 100 Days from the Opening Ceremony, and our athletes are doing everything they can to represent Australia in Beijing," said Lipshut.
"From off-snow training in Australia, to sliding test events in Beijing, figure skaters earning qualification in Europe and snowboard and ski athletes getting ready for their World Cup season in Europe and North America, this is a crucial time for athletes in their Olympic journey.
"With key qualification and World Cup events coming up, this is the most important 100 days of the entire four year quad for our athletes, coaches and support staff. We'll continue to strive to give our athletes the opportunity to have their best performance on their biggest day."
The Chef de Mission said he was thrilled to see the country get behind their Winer Olympians.
"We saw how the performance and character of the Tokyo Olympic Team was able to bring Australia together in support of these fantastic athletes. The PyeongChang Winter Olympics in 2018 saw a cumulative audience of more than 16 million Australians watch the Winter Olympics on Channel 7, and with a similar time zone I know the Australian public will get behind our Winter Team in 2022."
Australia's Olympic campaign for Beijing is #ChasingWinter, highlighting Aussie athletes' year-round pursuit of winter excellence, from the heat of Australia summers and off-season training to competing and performing in the freezing cold around the world. The campaign will feature content across AOC channels highlighting athletes' unique Olympic journeys, and the resilience and character of winter athletes in the face of challenges in the snow, on the ice and in the air.
The Games will feature seven new events, including the mixed Snowboard Cross relay, which Australians Jarryd Hughes and Belle Brockhoff won World Championship gold in 2021.
Also the reigning Olympic singles silver medallist in Snowboard Cross, Hughes said he was excited to at the opportunity to return to the Olympic stage
"Winning silver has given me a sense of pride in that we know what we're doing and how to run a successful program. I've doubled down on what worked and stuck to the process and just made a few tweaks here and there," said Hughes of his preparation.
"Winning any Olympic medal is an amazing accomplishment and I'd love to win the first mixed team gold with Belle, especially as Belle and I have trained together since we were 14 – it would be a great story for us together."
"Bobsled" Bree Walker is aiming to make her Olympic debut in the new sport of monobob, with the former track sprinter bursting onto the scene with multiple World Cup even wins across 2020-21.
"To represent Australia at the Olympics has been a dream of mine for as long as I can remember," Walker said.
"It would mean so much to be a part of monobob's debut at the Winter Olympics. Monobob has changed the game for women's bobsleigh – our fields have grown so much and we are seeing many new faces on the podiums, it's been fantastic to be a part of this new era in the sport."
Australia is also looking to send its first ever curlers to an Olympic Games – mixed doubles pair Tahli Gill and Dean Hewitt have last chance to qualify at Olympic qualification tournament in December.