What happens when a virgin snowboarder, Ashleigh Memmolo, hits Aspen Snowmass for three days. This happens. 
During Thanksgiving week of 2015, I – a lowly poor student Australian living and studying at the University of Connecticut – was given the opportunity to learn how to snowboard in one of the swankiest ski-towns in Northern America, Aspen.
I came to America a 21-year-old snow virgin – living in Sydney by the beach I had had no contact with snow, or snow sports and Connecticut was in the midst of experiencing an abnormally warm start to Winter. So I jumped at the chance and boarded a direct flight from New York City to the snow town that also never sleeps, or so I was told.
Upon my arrival, my expectations of Aspen were high. I was convinced I would witness snowfall for the first time (tick), I was also convinced I would bump into a Kardashian (didn't happen), or some other celebrity of similar grandiosity (nope still didn't happen) and I would develop skills in snowboarding akin to that of Torah Bright.
In my endeavor to fulfill these expectations, I embarked on three days of group snowboarding lessons at Snowmass mountain. Except it was Thanksgiving week and in the world of snow that means early season which meant for me that I was the only person in my group lesson.
Things were already off to a good start as I was getting private lessons for the cost of a group lesson. Clearly something to remember next time you book a ski trip for a beginner. Go early season.
When I told my friends that I would be learning to snowboard in Aspen – they cackled. For the weeks leading up to my trip, they would taunt me with their own snowboarding horror stories – showing me pictures of their previously bruised and battered knees, legs, arms and faces. I wasn't worried though.
For some reason I had this weird self-assurance that I would get on the snowboard, and pick it up as naturally as I would a piece of pizza. I was sorely mistaken.
For all three days, I could not go 10 minutes without taking a fall. By the end of the third day, my body was almost completely purple. My knees were throbbing, my ass killed and my finger was so swollen it was almost unrecognizable (in fact – it still looks a bit wonky 3 months on).
It was difficult to complete a run without taking multiple stacks – making for not only a bruised body but also bruised ego.
There's nothing quite as ego-shattering as watching a 6 year-old whiz down the intermediate mountain while you struggle down the beginners. There is no time for embarrassment on the mountain – after a fall you literally have to get up, brush yourself off and continue until the next one.
This forced me to tone down my generally ostentatious, Kanye-esque ego and get real modest, real quick. By the end of the first day – with aching legs and having made it only down the kiddie mountain, I took my slice of humble pie and gobbled it down quicker than you could say [insert whatever word you want here].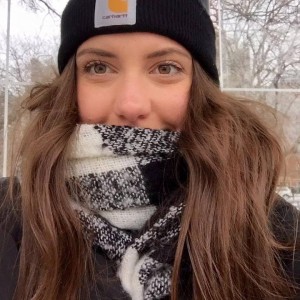 Still, one of the most important things I learnt was perseverance. Merely learning how to stand on the snowboard took an extreme amount of pain and effort, not to mention the dizziness I initially experienced from altitude.
I remember one hour into my first lesson, I wanted to pack it up and call it a day. Still, I stuck with it and as each hour passed I could feel myself improving. My instructor David was extremely patient with me – at times more patient than I was with myself, which helped a great deal.
When I wanted to give up, he would push me to give it another go. By the second day, I felt myself getting the hang of it, and while I still couldn't quite complete a run without taking a minor tumble, I could link turns and reverse.
Come day three and it was extremely rewarding to feel myself exceling at a sport that I had been told would be extremely difficult to master.
I am by no means an expert – however I would now feel comfortable to take a snow trip with my friends and tackle the slopes by myself and all it took was three days, oh and Dave. I couldn't have done it without Dave.
Though I might wear more bum padding, Kardashian style .
Beginner's Magic Group Lessons include Full Day Lesson, Beginner Rental Equipment and a Beginner Area Lift Ticket for US $230 & US$165 per day for one to two day extension. Visit www.aspensnowmass.com for more information.
Ashleigh Memmolo was a guest of Snowmass Ski School.