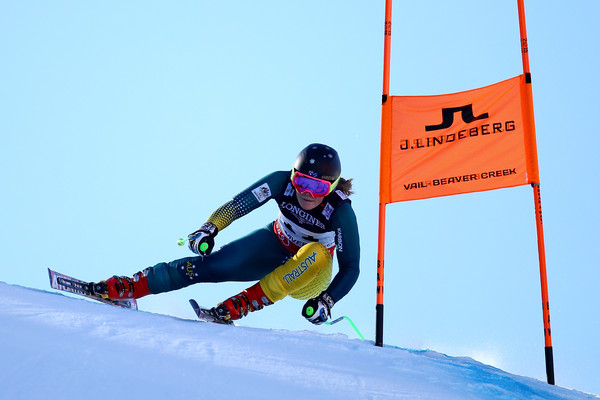 Australia's Winter Olympians peel back for SnowsBest while everyone else is getting hot and sweaty over in Rio. 
Greta Small competed at the Sochi Winter Olympics in 2014 in Slalom, Giant Slalom, Super G, Downhill and Alpine Combined.
Do you remember the day you were told you were in the Olympic team?
I received my official team selection letter via email while sitting at Doha International Airport. I was travelling back to Europe after just competing in the Far East Cup races in Yongpyong Korea, the resort that will hold the 2018 Alpine Skiing Olympic events. I qualified for Sochi about a year before the games so I was just focusing on my training and going through the process.
I didn't get overly excited until I was counting down the sleeps until we flew out for Sochi. I was like a kid on Christmas Eve; I was ready for an adventure! My selection to the Youth Olympics Team was special as it was on my 16th Birthday on October 16th.
Was there ever a time you thought you wouldn't make it to the Olympics?
There was never really a doubt in my mind that I would not represent Australia at an Olympic Games at some stage in my career. From when I started as a full time athlete, I just knew it was going to happen!
Do you hope to compete in Korea in 2018?
I am training for Pyeongchang 2018, to think it is only 18 months away is exciting but I have a lot of work to do between now and then.
Do you work full time or have another profession outside of athlete?
I am a full time athlete all year round. To compete on the level I do and continue to improve and archive, I just don't' have time for anything else.
What sacrifices have you made (or make) to follow your Olympic dream/passion?
It all comes down to the choices you make! I left "normal" school in Year 5 to complete Distance Education so that I could spend 7 months of the year in Europe training and competing. I have been in an Australian National Team since age 11 but I have never been to a school dance or formal.
While I was two months out preparing for my first Olympic Games, friends of mine were enjoying schoolies. When I was out from Skiing for 9 months last year due to a knee reconstruction, I did not resume "normal" life, I trained 8 hours a day so I could come back stronger than before.
Everything always comes down to a choice whether big or small. The people who have made the biggest sacrifices for my dream have been my family, specifically my parents.
What is it about the Olympics that is so great?
It has always been debated, in my opinion in Alpine Skiing a World Championships or World Cup would be the pinnacle just due to pure quota places per nation and the number of competitors on the day. Although the Ultimate pinnacle status would be the Overall Crystal Globe Winner.
The Olympic Games is special, it is the one time that all sports from all nations come together and compete in a celebration of sport. The values of the Olympic Games movement are what make it so great, Friendship, Respect and Excellence. Also, to compete with the eyes of the world on you for one moment in time every four years and rise to the occasion is what makes it incredible.
What advice would you give to the 8 year old you?
Have confidence and believe in yourself. Keep asking your parents to join the Race Squad. And do what you love and have fun!
What advice would you give to anyone wanting to become a Winter Olympian in Australia?
Be prepared to never have another summer until you retire and spend extreme amounts of time away from home. You'll learn not to unpack and pack so you don't have to "unpack".
Also, you get used to the commentators calling you Austrian when you are doing well, even when you correct them to "Australia" they correct you to "Austria" as it is unbelievable that someone can ski like THAT from AUSTRALIA hahaha!!!
Check out Greta's website www.gretasmall.com and follow her on social media @gretasmall16 (Twitter and Instagram) and greta.snow on Snapchat and Facebook.com/GretaSmallAUS