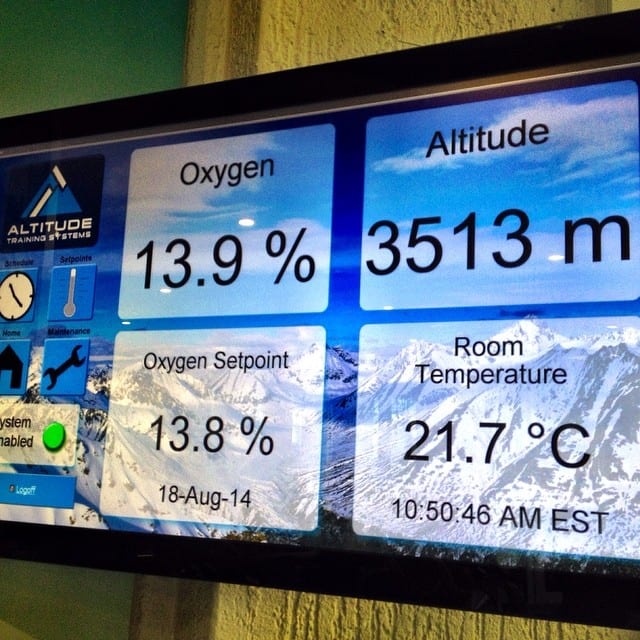 You don't have to be up a mountain to feel the benefits of altitude training.
If you are planning on skiing in Europe and North America where mountain peaks reach three to four thousand metres (and then some) or if you are currently rehabbing from an injury but don't want to lose your fitness or maybe you're training for an upcoming event then consider altitude training in your mix.
The premise is simple. A purpose built gym room filled with (or rather starved of) reduced oxygen. Rather than the 21% oxygen concentration of air found at sea level, the chamber has between 11 – 16% of oxygen to mimic three thousand to five thousand metres altitude depending on what you set the room at.
Most altitude training gyms will have treadmills, spin bikes, rowing machines, stand up cross country machines and weight training machines and free weights within the chamber for clients to work out with. A simple fitness test at altitude will determine your program and away you go.
Just like skiing or snowboarding at altitude takes more energy, so does training. So you will achieve cardio levels with less exertion needed at sea level. This is obviously less mechanical load on injured muscles.
While training at Altitude Australia at Brookvale on Sydney's Northern Beaches I was working up a sweat walking on the treadmill where I would need to be running up stairs to do the same if training outside. I am not unfamiliar with the concept of altitude training as I have utilised it prior to skiing at Jackson Hole a couple of years ago and also heli skiing in Canada.
The former because I was concerned about altitude sickness as I have experienced altitude issues at both Aspen and Portillo and the latter because I was concerned about fitness as the trip was planned only six weeks prior to the departure dates so it was all hands on fitness deck.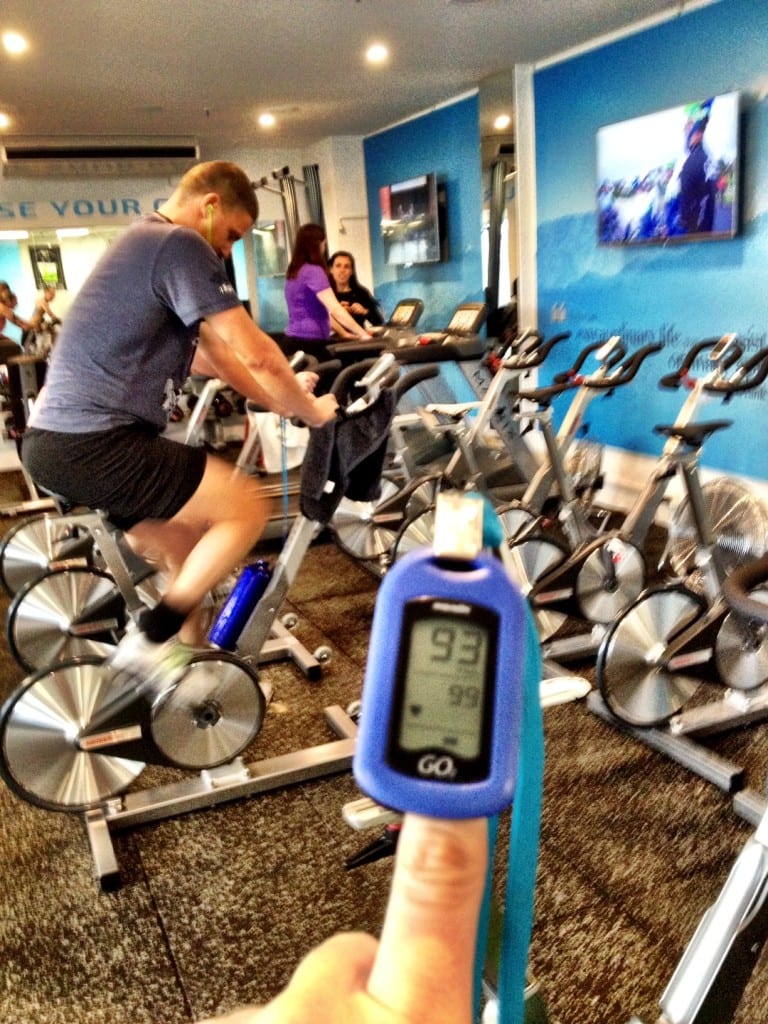 Heart, lungs, muscles and blood oxygen flow become more efficient from training at altitude and weight loss is also sped up (yay!).
The trick is to combine altitude training with regular training.  Elite athletes do it by sleeping at altitude and training at sea level or vice verca. Swimmers at the NSW Institute of Sport have a 25metre 'altitude' pool to train in and the Roosters, Melbourne Storm, Rabbitohs, Bulldogs and the Swans, Collingwood and St Kilda all utilise altitude training.
Members from the leading Australian road race cycling team Orica Green Edge used altitude training to win two stages of the Tour de France in 2013 and held the yellow jersey for 4 days. Simon Gerrans also in January 2014 became the first three-time winner of the Santos Tour Down Under, now ranking him the number one rider in the world.
This time I am training for two reasons. One to try to maintain or increase my fitness while injured (I have a knee injury that shut my ski season down early) and to build up altitude acclimatisation for a ski trip to Val Thorens in December. Oh, and #operationskipants otherswise known as lose that butt.
If the stats are right (Up to 37% more endurance, up to 25% more efficient workout than at sea-level, up to 15% more weight loss, up to 9% more strength and up to 3% more power and speed) then just sitting on a bike in the altitude chamber is going to be better for me than sitting on a bike in a regular gym.
I'll keep you posted on how it goes.
Join our chatter on Facebook, Twitter and Instagram
*SnowsBest was a guest of Altitude Australia at Brookvale