It's a different kind of Australia Day at ski resorts around the globe this year with the country still in bushfire crisis.
There are still parties and bbq but they've also turned into fundraisers for bushfire relief and wildlife rescue.
Many of North America's resorts have already been raising funds to help the country and the country men and women they love so much, Ikon Pass even donated USD $50 000 for bushfire relief.
Add fundraising events at bars and restaurants across Japan's ski towns and you know your nation is loved. Then add over 110 ski related destinations, resorts, accommodation and brands who have donated auction items for our Snow Aid Australia auction and you "doubley" know they care.
If you're at any of these North American resorts this Australia Day then have a beer for us and raise a toast to the fire fighters.
Jackson Hole Australia Day
Jackson Hole set up a GoFundMe page for the Port Macquarie Koala Hospital and have donated $10 000 to kick start the fundraising.
On Sunday they're hosting an Australia Day celebration at the Event Tent from 4 to 6pm with more fundraising. They, too, have donated 2 x 5 day lift passes to Snow Aid Australia auction so if you're heading there this season or next, consider bidding. 
Aspen Snowmass relief fund
Aspen Snowmass set up an Aspen Bushfire Relief fund for donations and is matching the first US$12 000 of funds. For a limited time, all one-time donations to Aspen Skiing Company Environment Foundation will go to fire relief through the Australian Red Cross. Proceeds from the Australian Wine Dinner with Master Sommelier Michael Hill on February 7 at The Little Nell will also go into the fund.
The team at Aspen, together with their hospitality community, have also donated USD $100 000 worth of accommodation and lift passes to Snow Aid Australia for our fundraising auction in February with Destination Residences, Limelight Hotels, The Little Nell, North of Nell, Timberline, Frias Properties, The Gant, The W Hotel, St Regis and Hotel Jerome all on board. 
There'll also be the usual Tim Tams, Vegemite toast and Australia flags that Aspen Aussies love so much this Sunday.
Panorama barbie
The crew at Panorama are celebrating Aussie Day all weekend long. Kicking off on Friday night, the Jackpine Pub will be hosting Triple J's top 100. Saturday T-Bar & Grill will have a DJ playing, rocking many Australian hits. 
Then on Sunday, the 26th, they are hosting a good ol' Aussie BBQ on the Great Hall deck.   All of the proceeds from food sales will go to the Australian Red Cross for their continued efforts with the fires.  To kick off the BBQ, there will be a rundown on Showoff at 11:30am. This is open for anyone who wants to participate, but don't forget to dress in your favourite beach attire.
Closing off the weekend will be an Australian Themed Trivia at the Jackpine Pub on Sunday night. 
Want more? Then you can bid on a Panorama holiday for four people on our Snow Aid Australia auction for bushfire relief in February.
SkiBig3 Banff, Lake Louise Norquay ticket sales
SkiBig3 in Banff, Lake Louise and Sunshine have created an Australia Wildfire Relief Fund and will be distributing funds to Red Cross, WIRES and Wildlife Victoria with donations at the cash counter at the Adventure Hub and during their SnowDays Lift Ticket Sale from January 24 to 26 with 5% of all ticket sales donated to the fund.
We've also got a SkiBig3 and Fairmont Hotels auction item for Snow Aid Australia in February for you to bid on for bushfire relief.
Meanwhile the crew at Wild Bills in Banff also raised CAD $17 149 at a fundraising event last week for The Australian Salvation Army and the Red Cross.
Sun Peaks Resort Australia Day
Sun Peaks Resort in Canada have a plethora of Australia Day events to raise funds including a Classic Sausage Sizzle on Saturday, January 25 from 11am to 4pm. Swing by and grab a 'snag' at Masa's Bar + Grill and Mantles Restaurant & Lounge patios for a great cause. 100% of all proceeds are going to Australian bushfire relief efforts sent directly to Australia Firefighter and Wildlife Funds. 
Masa's Club Nights present DJ SpunLogic on Saturday, January 25 for the Australia Day Party and admission is by donation with all proceeds going to the Australian bushfire relief efforts. All donations will be matched by Sun Peaks Resort and Sun Peaks Grand Hotel to double the impact.
If you want something sweet then Cookies for Koalas, a bake sale by the Sun Peaks Beavers and Cubs is being held from 9:30 a.m. at the Village Day Lodge. Funds raised will be donated to the Koala Hospital in Port Macquarie which is receiving and rehabilitating koalas affected by the bushfires.
Oh, and they've also donated two mammoth prizes for Snow Aid Australia auction with 7 nights accommodation from Sun Peaks Grand Hotel with Travelplan and a 10 night Canada snow safari with flights from Air Canada, The Sheraton Wall Centre in Vancouver and Coast Sundance Lodge at Sun Peaks. 
Big White in Canada Australia Day and toques for relief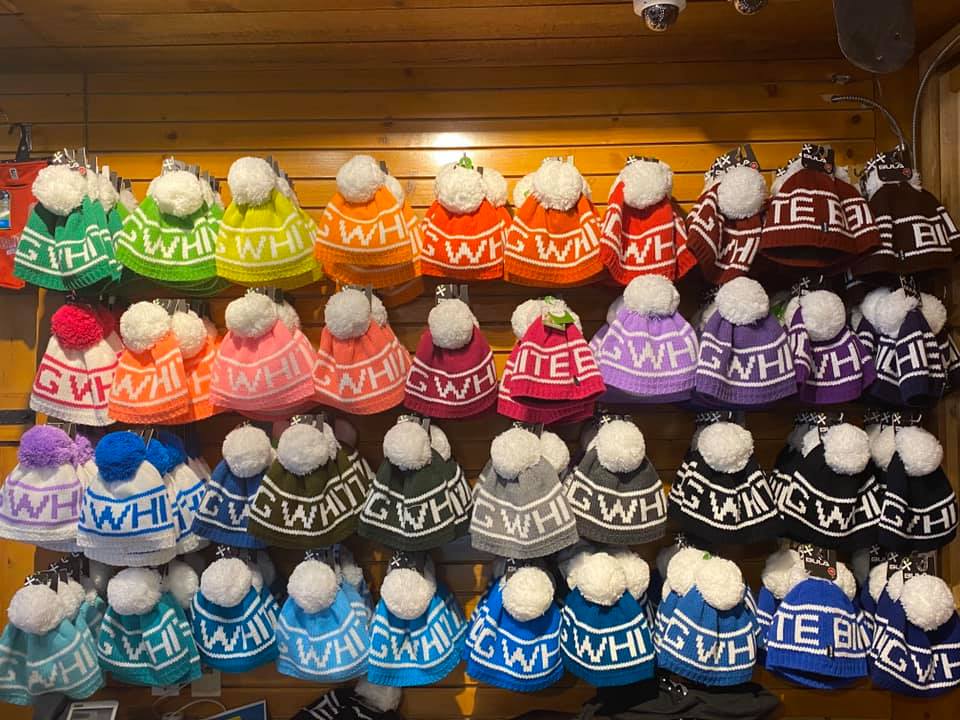 $15 from every Big White Toque sold on Australia Day will benefit the Country Fire Authority in Victoria, so spend up big, you can never have enough beanies, we mean toques. 
The annual sausage sizzle at The Woods  will be celebrating Australia Day with some great Aussie tunes from 11am. It's only $5 for a snag in bread and all proceeds from food sales of the sausage sizzle will be donated to support the Country Fire Authority's bushfire relief efforts in Australia.
The Bullwheel will be working in conjunction with Vice & Virtue Brewing for a $20 beer and parmie special from 9am -9pm on January 26th. $5 dollars from each beer & parmie special purchased will be donated to support the Country Fire Authority's bushfire relief efforts in Australia.
Plus we've got not one, but two, Big White holidays up for auction for Snow Aid Australia in February. Mark it in your diary.
Revelstoke Mountain Resort Ski and Après for Australia
Get yourself to the Rockford on Australia Day or to the Mackenzie Common Tavern from 1.30 to 4.30pm. Entry to both is by donation for bushfires.
Revelstoke Mountain Resort will be donating a portion of all beer and lift ticket sales from January 26 to the Canadian Red Cross Australia Bushfire Appeal.
We've also got a 3 night ski in ski out holiday at Sutton Place Revelstoke with lift passes for two up for auction on Snow Aid Australia in February.
Telluride, Colorado – ski for Australia!
Telluride are donating USD $1 from every skier visit at Telluride on Australia Day. The donations will be for the Country Fire Authority, NSW Rural Fire Service, Port Macquarie Koala Hospital, Zoos Victoria and the Australian Red Cross. Guest Services will also be collecting cash donations for WIRES.
We've also got 4 nights for 4 people in the lush Lumiere with Inspirato including lift passes for the Snow Aid Australia auction and 3 nights at The Mountain Lodge with lift passes for two people.
SilverStar, Canada mega snags
SilverStar in Canada held a good old Aussie Sausage Sizzle a week ago to raise moolah for the bushfire crisis. Together with raffles and donations this giant BBQ raised $38 000 as the team, the resort and local businesses all dug deep. You can also join the resort annual Australia Day Bikini Run.
Did we mention we have a SilverStar holiday up for grabs in the Snow Aid Australia auction for bushfire relief? We should have.